Updated at 9:30 p.m. Wednesday with more information from protest in Florissant and comments from police chief. FLORISSANT — Police Chief Timothy Fagan on Wednesday fired the detective who appeared to intentionally strike a man with an unmarked police SUV last week.
Fagan said the dismissal of Detective Joshua L. Smith takes effect immediately.
In an interview, Fagan said, "What's important to us is that, obviously, we hear the concerns. We're equally concerned," adding that this is "not the reputation that the police department wants."
Fagan said an internal investigation revealed several violations by Smith, including striking a pedestrian. "Certainly, that should never happen," he said.Fagan acknowledged that the department did not wait for the outcome of an ongoing criminal investigation.
"Generally speaking, we would wait until that criminal investigation is done," he said. "But honestly, I just don't think the public had an appetite for us saying, 'We're not doing anything right now.'"
Fagan said Smith has the right to file an appeal, which would ultimately be heard by the mayor.
Smith's lawyer, Scott Rosenblum, said, "I've been an advocate against police misconduct and abuse for my entire career and wouldn't touch (Derek) Chauvin with a 10-foot pole," referring to the Minneapolis police officer facing charges in the death of George Floyd. "But I believe that this detective's conduct was simply an accident."
In addition to Smith's firing, two other detectives who were his passengers in the SUV have been placed on leave.
John Rogers, a lawyer for one of the other detectives, Tim Swope, said, "Detective (Tim) Swope's suspension is nothing more than an overreaction to public outrage regarding the conduct of the detective driving the SUV."
Rogers said Swope "will be exonerated of all criminal charges ... and will return to duty at the Florissant Police Department."The Post-Dispatch has not confirmed the name of the third detective.
Swope is the son of Tim Swope, the spokesman and operations chief for St. Louis County Prosecuting Attorney Wesley Bell. Bell recused himself from the investigation, saying in a statement that a "close relative of a staffer in our office was at the scene of the incident."
The office of St. Charles County Prosecuting Attorney Tim Lohmar is now handling the case.
"The video was very disturbing," Lohmar told the Post-Dispatch on Tuesday. "I know what it looks like, but I need to get all the facts before we make any decisions," he added.
At a Monday news conference, Lohmar called the behavior depicted on the video "not acceptable police work." He said the officer's use of the SUV to strike the suspect represented "potentially lethal force.""The only instance as far as I'm concerned where an officer is justified in using potentially deadly force by use of a motor vehicle is if that officer's life or physical health or that of another is in question," he said.In Georgia two years ago, an internal review said an officer used excessive force when he hit a fleeing suspect with his vehicle, according to news reports. Elsewhere, officials defended the actions of an Arizona officer who slammed into an armed man with a police cruiser in 2015, saying the officer had stopped a "dangerous situation," NBC reported at the time.
Wednesday's protest
Protests in Florissant continued Wednesday evening.
By 7 p.m., about 500 people were gathered in Florissant and preparing to march to the home of Florissant Mayor Tim Lowery. At least 16 officers stood in front of Lowery's home to keep the chanting protesters from going onto the mayor's property. The group left the mayor's house about 30 minutes later.
"That's what was supposed to happen," Bishop Derrick Robinson, one of the organizers of recent protests in Florissant, said of Smith's firing. "We still want him arrested, charged and convicted."
Lisha Tucker, a St. Louis resident attending her first protest in Florissant, said she was surprised the officer was fired so quickly. "This is how you get change," she said of recent protests. "Sometimes you have to make a little noise."
About 200 protesters already on the line in Florissant, about three hours after city fired police detective arrested a man after striking him with his police cruiser. pic.twitter.com/fBhmOtVjxi

— Joe Holleman (@STLsherpa) June 10, 2020
Jerryl T. Christmas, the lawyer for the man struck by Smith, was among the speakers at Wednesday's protests, where he used a baseball analogy to describe Smith's firing. "He got fired, so we're on first base. But we haven't scored," Christmas said.
Around 9:15 p.m., as the protest concluded, marchers raised a Black Lives Matter flag on the flagpole outside Florissant police headquarters.
What happened
Fagan on Wednesday also provided more detail on the June 2 incident, which happened in the 9800 block of Eastdell Drive in Dellwood.
Fagan said Smith and his colleagues spotted "suspicious behavior" by occupants of a black Dodge Charger, which "repositioned itself" three times in a parking lot and had tinted windows. It also matched the description of a vehicle being sought by area law enforcement that was reportedly involved in a shooting the night before.
After a traffic violation, Smith used the police SUV's lights and siren to attempt to pull over the men. The car did not speed off but also did not stop, he said. The vehicle's occupants jumped out in Dellwood.
A resident's Ring doorbell videotaped a portion of the what followed.
The video shows the SUV striking one fleeing man. Smith, who was driving and had exited the SUV, appeared to hit the fallen man. The man could be heard screaming repeatedly as Smith placed handcuffs on him.
All three men were charged by Florissant police with resisting arrest and other municipal violations, said Lohmar, St. Charles County prosecutor. Police did not find a weapon in the vehicle or on the men, he said.
Investigators have since obtained a second video of the incident from a neighbor.
Fagan said he didn't learn of the violent encounter until much later.
A county police spokesman would not discuss the role of a police helicopter in the incident while it is under investigation.Smith, 31, has worked for the police department for nine years. The daughters of a man who died in 2013 sued him in 2015 in federal court, claiming 44-year-old Abayomi "Alan" Afolabi was fatally shot by police.
Officials said at the time that Afolabi died of a self-inflicted gunshot wound.
Afolabi's family later dropped the suit.
Another man, Brent J. Johns, filed three federal lawsuits beginning in 2017, claiming that Smith used his patrol car to ram Johns' vehicle when Johns' hands were up and out the window. Johns said another officer then shocked him with a Taser and officers then beat and stomped him when he was on the ground.
Johns did not have a lawyer. His suits were consolidated and later dismissed by a judge.
Joel Currier of the Post-Dispatch contributed to this report.
Protesters push for Florissant detective to be fired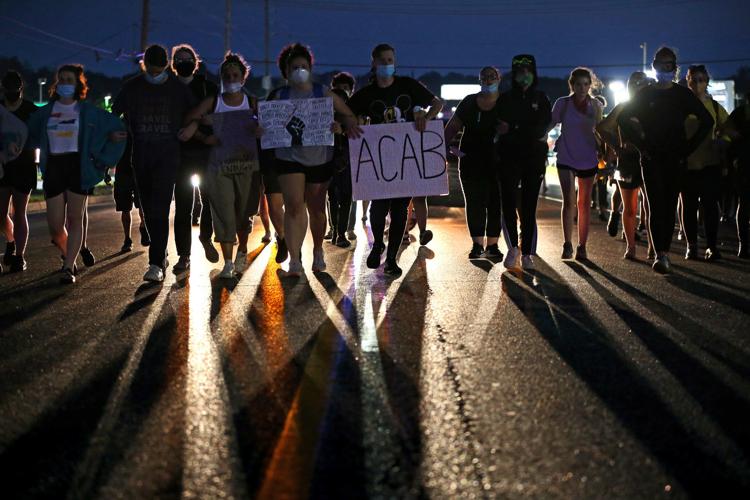 Protesters push for Florissant detective to be fired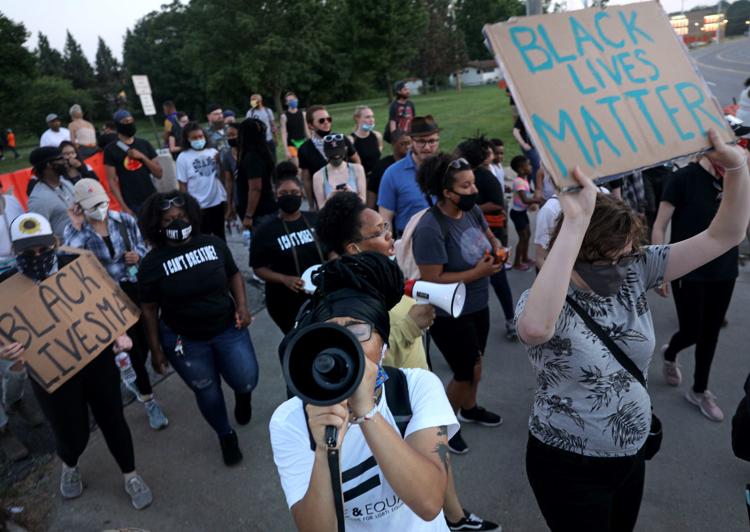 Watch now: Florissant protests continue Monday night
Protesters push for Florissant detective to be fired
Protesters push for Florissant detective to be fired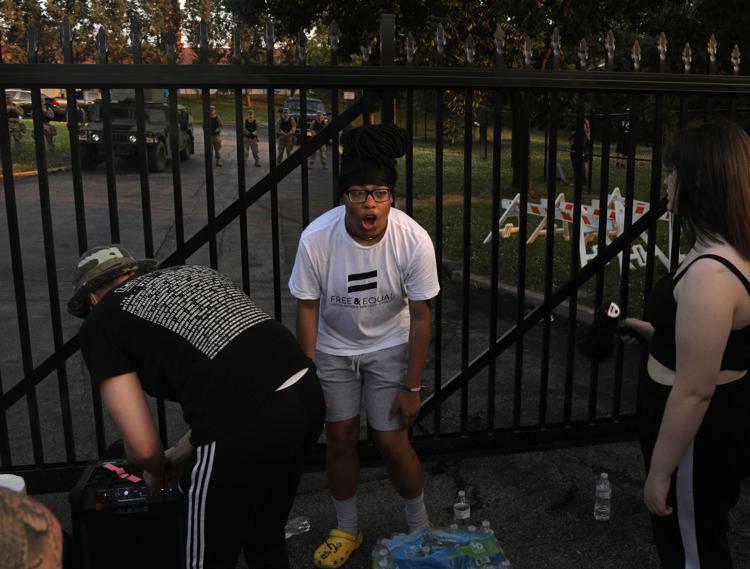 Protesters push for Florissant detective to be fired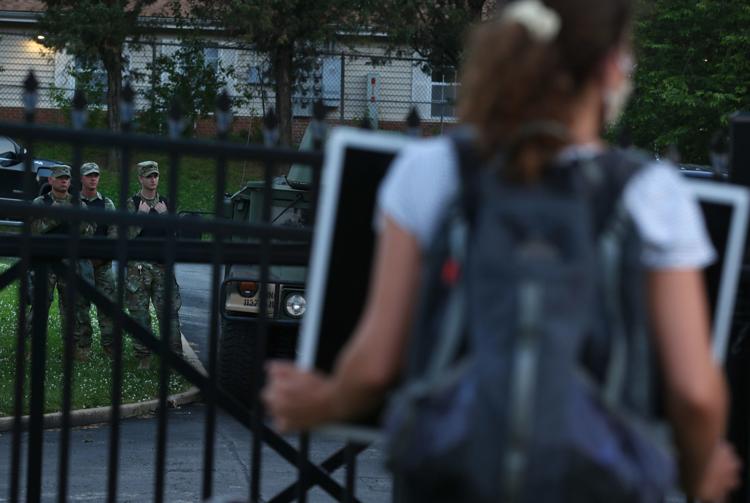 Protesters push for Florissant detective to be fired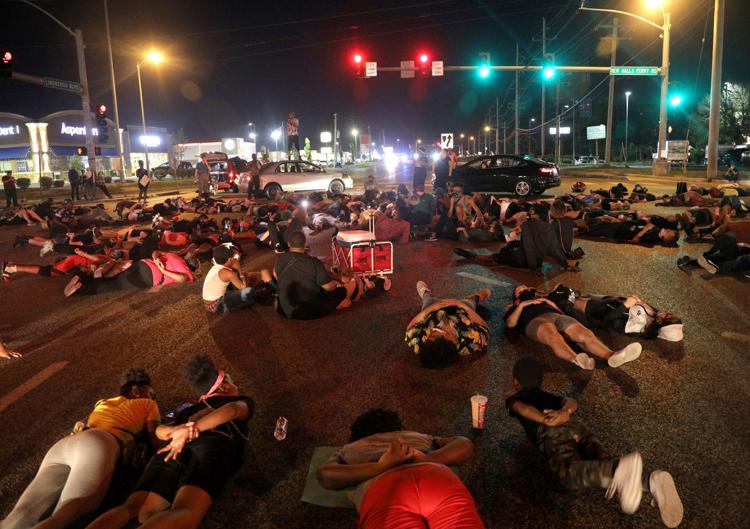 Protesters push for Florissant detective to be fired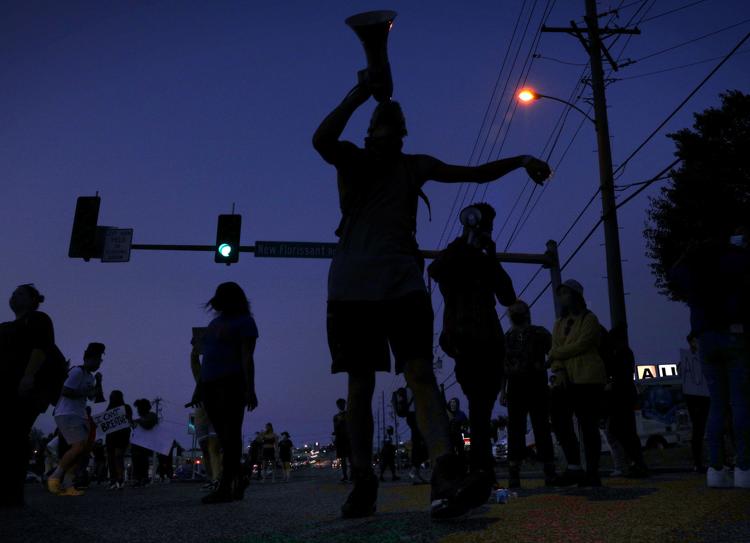 Shake off your afternoon slump with the oft-shared and offbeat news of the day, hand-brewed by our online news editor, Mandy St. Amand.