JEFFERSON CITY • Carter Ballmann, a political consultant and former legislative aide to a Maryland Heights state representative, was indicted by a grand jury Thursday on federal child pornography charges.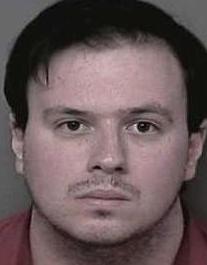 Ballmann now faces two felony charges: attempted production and attempted receipt of child porn.
Ballmann, 24, of Jefferson City, was arrested last month and accused by the Boone County Sheriff's office of trying to entice an undercover officer posing as a 14-year-old girl into to sending him nude pictures and sneaking out of the house.
The state charge has been dismissed.
The federal indictment claims the activity occurred between April 9 and April 11. He was arrested April 17 at the state Capitol after police searched his home.
Ballmann has been ordered detained in jail until trial. His lawyer declined to comment Thursday.