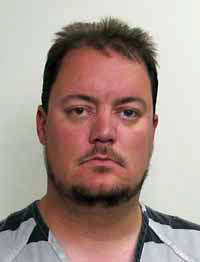 EDWARDSVILLE • A former band director at Alton High School was sentenced Tuesday to six years in prison for having sex with one of his students.
Matthew H. Lang, 37, of Godfrey, pleaded guilty in January of one count of criminal sexual assault. A second count was dismissed, as were two counts of aggravated criminal sexual abuse. All of the charges alleged that Lang had sexual relations with a 16-year-old girl at the school, at her home and at other locations.
"My actions have not been wise and I just used poor judgment and I apologize for the things I have done and the pain and trouble I have caused," Lang said before he was sentenced by Circuit Judge Charles Romani.
Madison County prosecutor John Fischer and defense attorney Ben Allen agreed to the use in court of a written statement by Lang's ex-wife that she and Lang began a consensual sexual relationship in 2001 when she was a 17-year-old student at O'Fallon Township High School in O'Fallon, Ill., and he was the band director there. She said the relationship continued while she was in college and they eventually married.
Fischer said the woman divorced Lang last year, shortly after he was accused in the Alton case.
Fischer recommended a maximum 15-year prison term.
"He was her teacher, he was her mentor and he took advantage of the relationship," Fischer said of the Alton High student. "He violated that trust in the most horrible way possible."
Allen said Lang's relationship with the O'Fallon student lasted for years and led to marriage.
"You might characterize that as a love affair as much as anything else," Allen said.
He said Lang had no other criminal history and had fully cooperated with sheriff's detectives since they first confronted him. Allen said Lang's conduct was reprehensible but was not of a nature that would warrant a term at the high end of the four-to-15-year sentencing range.
Romani said the victim submitted a statement to the court that said she was doing well and had "moved on" with her life.
Lang must serve 85 percent of the six-year sentence. With credit for time spent in the Madison County Jail, he would be eligible for release in about five years.
Lang was not charged over the relationship he had with the O'Fallon student he later married. Fischer said the statute of limitations probably barred prosecution in that case.
The Alton High victim, through her mother, sued Lang and the Alton School District last year, alleging the district negligently failed to protect her. Added later as defendants were O'Fallon School District No. 203 and the O'Fallon Federation of Teachers.
The Alton district reached an undisclosed out-of-court settlement. The rest of the suit is pending. It alleges that the O'Fallon district failed to inform the Alton district about Lang's alleged misconduct there, and that the teachers union persuaded O'Fallon administrators to allow him to resign rather than be fired.