ST. LOUIS — The former FBI agent hand-picked to investigate a criminal invasion-of-privacy case against then-Gov. Eric Greitens has been indicted on seven felony charges in St. Louis, according to an indictment unsealed on Monday.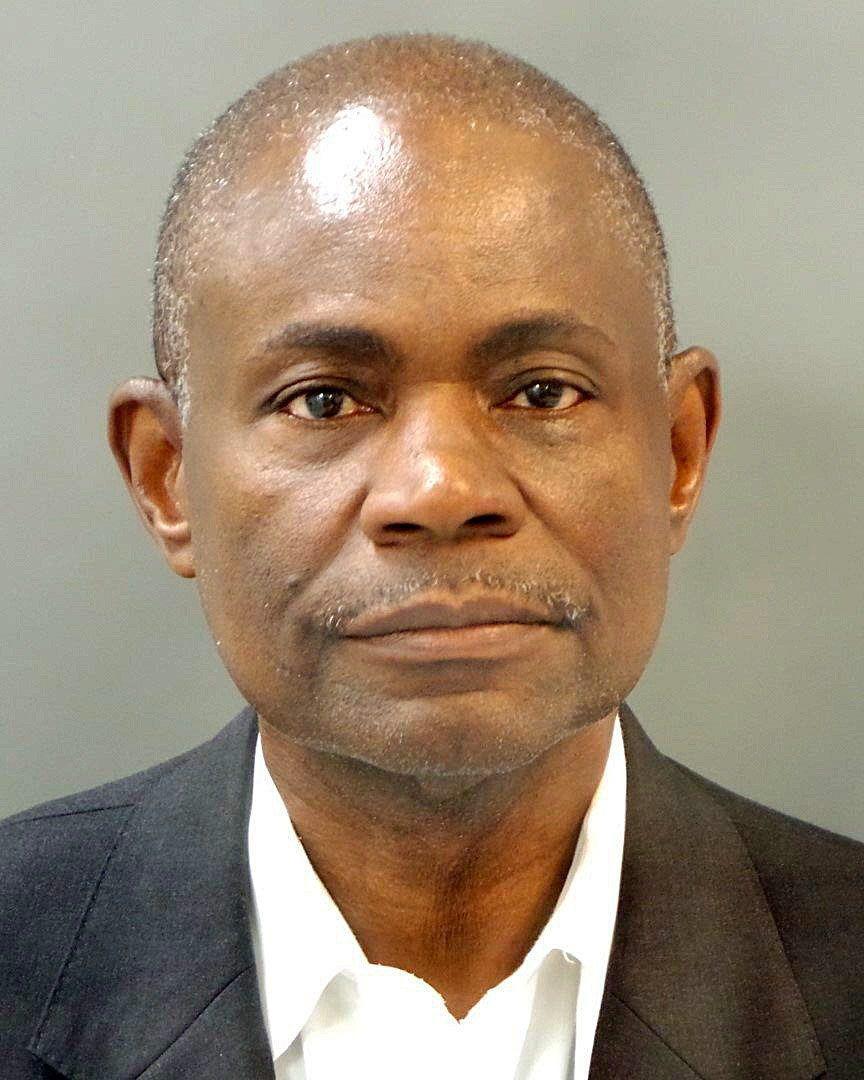 The indictment accuses Tisaby of concealing a series of documents from defense attorneys and lying under oath during the deposition "about matters that could substantially affect, or did substantially affect, the course or outcome of the Greitens case."
"Eric Greitens should still be governor," said Scott Rosenblum, one of Greitens' former lawyers. "This was a misguided prosecution from the very beginning. It's one of the worst cases of prosecutorial misconduct that I have seen in my 36 years of practicing criminal defense law."
Tisaby's indictment also lodges a series of claims against St. Louis Circuit Attorney Kimberly M. Gardner: that she failed to correct Tisaby's lies, failed to report them to police, and made incorrect statements to defense lawyers and a judge.
The events put Gardner's law license and political future at risk.
A Missouri Supreme Court rule requires lawyers to correct any false statements made by a client or witness during a deposition, said Michael Downey, a St. Louis lawyer who specializes in legal ethics and lawyer discipline. If lawyers find out after the deposition that a client or witness lied, he said, they are "obligated to go back and fix it," even if it means revealing information that they are otherwise required to keep confidential.
Gardner's office declined comment on Monday. But she and her office have previously derided the investigation as "shameful overreach," and repeatedly denied the perjury claims. Her supporters on Monday again called it a racist and sexist witch hunt, meant to destroy the city's first elected black circuit attorney.
Her claim that she had been threatened during the case by Greitens' lawyers has not been investigated with the same speed or zeal, they say. And because a judge has ordered the parties gagged, she can't explain her case.
"Folks will accuse us of playing the race card, but they expect us to be color blind about the differences in how people are treated," said Adolphus Pruitt II, president of the St. Louis city branch of the NAACP. "All we're looking for is equitable treatment across the board. And lift the gag order."
Investigation begins
News broke in January 2018, the same day Greitens gave his second State of the State address, that he had had an affair with his hairdresser as he was preparing to run for office. The woman's ex-husband claimed Greitens threatened to release a photo of her partly undressed if she exposed their affair, which Greitens denied.
Gardner began an investigation that month. On Jan. 18, she hired Tisaby, on the recommendation of another former FBI agent working in her office, despite a past allegation that Tisaby had lied to FBI internal investigators looking into a bigamy claim. On Jan. 24, Gardner interviewed Greitens' accuser without Tisaby. Five days later, Tisaby interviewed the woman, with Gardner present. In February, a grand jury indicted Greitens.
One month later, Greitens' defense team deposed Tisaby, seeking to attack his investigation. Gardner, who was present at the deposition, frequently interrupted to head off questions about Tisaby's investigation of matters unrelated to the invasion of privacy charge.
Monday's indictment follows a monthslong investigation by a special prosecutor, Gerard "Jerry" Carmody, who declined to comment on Monday, citing the gag order in the case. Tisaby's lawyer, Jermaine Wooten, also declined comment.
Notes, texts, phone calls
The indictment says Tisaby lied about information Gardner provided him before he first interviewed Greitens' hairdresser. He told defense attorneys she gave him no information. But the indictment says Tisaby and Gardner spent hours on the phone before that interview and exchanged more than 100 text messages. In addition, Gardner gave Tisaby six pages of single-spaced notes of her first interview with the woman, the indictment says. But Gardner's notes were never turned over to Greitens' lawyers and only surfaced as part of the special prosecutor's investigation.
Gardner and her staff told a judge that Gardner's notes were prepared by Tisaby, the indictment says.
Tisaby also had a series of other documents — including a transcript of a phone call between the woman and her then-husband, emails between them, and emails between the woman and Greitens.
One of Gardner's staffers, after consulting with her, also told a judge that Tisaby had taken no notes during his interview of the woman, even though he had taken notes, and Gardner "was seated at his side during the entirety of the interview," the indictment says.
Gardner only turned over her notes and Tisaby's notes after defense lawyers obtained a video of Tisaby's interview of the woman.
The indictment also says Tisaby lied about whether he searched his laptop for notes during a break in his deposition, and when he said he didn't talk to Gardner during that lunch break. The two spoke seven times, including a conference call with Tisaby, Gardner and an investigator that lasted 16 minutes and another two that lasted 11 minutes and five minutes, the indictment says. The pair spoke for a total of 34 minutes, it says, and Gardner never corrected Tisaby's lies about speaking with her during the second half of the deposition.
The indictment says Tisaby lied when he claimed that he hadn't asked a single question of the woman, when he asked more than 150 detailed questions.
It also says he lied when he claimed that he had not tried to get help in finding the photo allegedly taken by Greitens. In reality, the indictment says, Tisaby, Gardner and an investigator had spoken multiple times to a digital forensic investigative company.
Gardner told an appeals court that Tisaby "testified untruthfully" but did not report that allegation to police and told her chief trial attorney not to report it, the indictment says.
Circuit Judge Rex Burlison, the same judge who presided over Greitens' criminal case, released Tisaby on his own recognizance on Monday.
Gardner's office remains under investigation by the special prosecutor and grand jury.
Rachel Rice of the Post-Dispatch contributed to this report.