CLAYTON • Lt. Patrick "Rick" Hayes was fired five years ago after nine officers told internal affairs investigators he had ordered them to racially profile black people in and around south St. Louis County shopping centers.
In January, he returned to duty, working for the same police department that had taken his badge.
It's the latest development in a saga that began just before Christmas 2013, when one of Hayes' underlings sent an anonymous letter to the county's top brass accusing Hayes of racist remarks and orders.
Since then, a lengthy legal battle has ensued, and continues. The chief who fired Hayes has retired. Questions about whether racial profiling actually occurred remain in some minds. The anonymous letter writer has left the department and sued, claiming he was retaliated against as a whistleblower.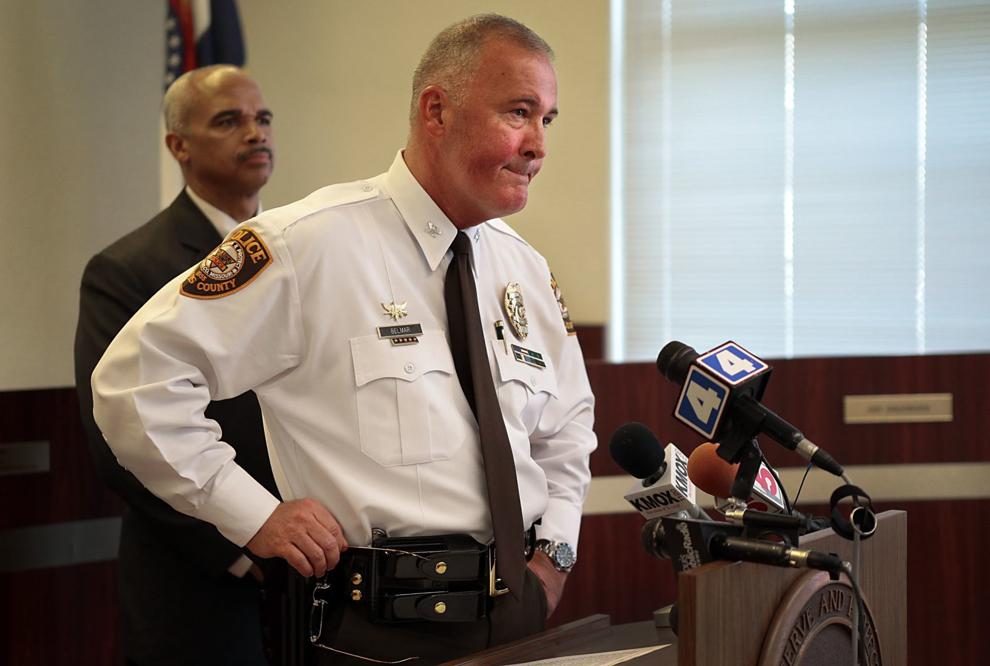 And the internal affairs process has left the current chief, Jon Belmar, at odds with the civilian Board of Police Commissioners, which oversees the department, over whether Hayes belongs on the force.
Hayes appealed his firing to the board, which determined Hayes' offenses were worthy of demotion to patrolman from lieutenant, but not termination. A judge ordered the department to take Hayes back.
Belmar declined an interview request, but said in a statement that he believes his predecessor made the right call in firing Hayes.
"Officer Hayes was terminated in May of 2013 by former Chief Tim Fitch, which demonstrates the department does not take allegations of misconduct lightly," the statement said. "However, the department will certainly abide by the Honorable Judge Green's order. The St. Louis County Police Department will continue to ensure that officers treat every member of our community with dignity and respect."
Hayes declined to comment through his attorney, Neil Bruntrager, citing pending litigation. Hayes is seeking to be reinstated as a lieutenant and be given back pay.
For now, he is working as a patrolman. The department did not respond to questions about Hayes' current assignment.
Police board chairman Roland Corvington declined to comment, too.
'Lonewolf' or 'Pied Piper'?
In December 2012, an anonymous letter signed by "Lonewolf" alleged that Hayes had used racial epithets while ordering officers, sometimes during roll calls, to racially profile black people in and around shopping centers in south St. Louis County.
Fitch said he fired Hayes in May 2013 after multiple officers confirmed they heard Hayes give racially-based orders. Hayes appealed his termination to the police board, which held a trial of sorts, in which his attorneys could argue with the county's attorneys and grill witnesses before a hearing officer who represented the police board.
Hayes and his attorneys asked that the hearings be opened to the public, but the county counselor refused to do so, citing personnel issues concerning the other officers who were called to testify.
Hayes denied the allegations, saying O'Neil and the other officers conspired to have him transferred because he made them work harder.
Ultimately, the hearing officer determined the internal affairs investigation was so flawed that he recommended Hayes should be reinstated at full rank and paid as if he had remained on the force all along. The hearing officer called O'Neil the "Pied Piper" in his written opinion to the police board, saying the officers who spoke negatively of Hayes "recited" lines O'Neil gave them to tell internal affairs investigators.
In March 2016, the board voted unanimously to reinstate Hayes, but demote him to the rank of a police officer.
But the department disobeyed its own police board and refused to let Hayes return to work.
Hayes' attorneys took the county to court, and at a hearing in January 2017, a judge ordered the department to abide by the police board's decision and return Hayes to duty. The department waited almost another full year before returning him to the force on Jan. 18.
O'Neil, who wrote the anonymous letters, retired after 25 years of service on Dec. 1, weeks before Hayes returned to the force. O'Neil's lawsuit against the county claims he was transferred to another district farther from his home, drug-tested and stripped of his take-home police car in retaliation for turning on his commander.
A phone call to O'Neil's attorney was not returned, and he could not be reached for comment.
Back in uniform
News of Hayes' rehiring by the police board, which includes two black members, left Adolphus Pruitt of the St. Louis NAACP surprised. He says a demotion is not enough punishment.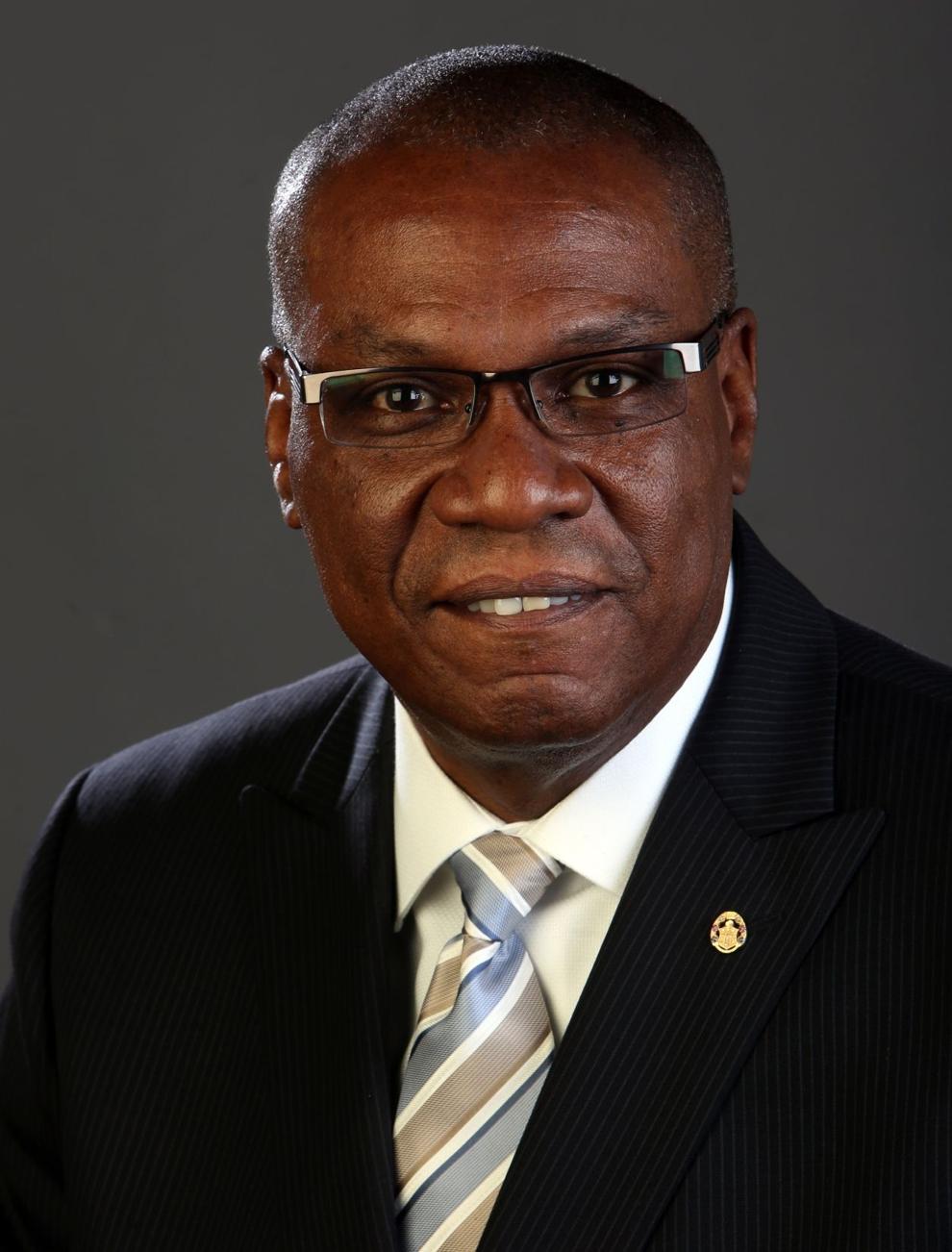 Pruitt said he had no doubt that officers followed Hayes' orders and "hundreds" were victims of profiling.
"There is no question the stops out there exceeded what normally has been happening out there, and there was no doubt that a number of officers admitted they received those sort of orders," he said.
Pruitt said the public is entitled to know Belmar's rationale for wanting to keep Hayes off the force and the board's rationale for wanting him back.
"I'm a little dismayed that the Board of Police Commissioners has not insisted on a thorough examination of stops and arrests as it relates to the South County Mall matter and to publicly disclose those results so that in one way or another, we can ascertain what role the police department had when it comes to racial profiling," he said.
The department did not field any complaints of racial profiling during the time in question.
Meanwhile, Hayes' court battle continues.
In his current civil lawsuit against the county, Hayes argues that he has been exonerated of the alleged racist orders and should therefore be reinstated at his original rank and paid for all the time he missed at that salary level.
In its response, the county has argued that Hayes made money as a car salesman during his suspension, and is therefore not entitled to lost wages.