CLAYTON • A former Principia School student found guilty in June of sodomizing fellow students at a summer sports camp is fighting for an acquittal or new trial, accusing a bailiff of coercing a juror during deliberations.
Maverick Holmsley, 19, was convicted June 17 of two counts each of first-degree sodomy and attempted sodomy after a four-day trial in St. Louis County Circuit Judge Kristine Kerr's court. A hearing Thursday in Kerr's courtroom will help decide whether Holmsley gets a new trial, or faces a minimum of five years or up to life in prison.
Prosecutors said the teens pulled younger students out of their beds, pinned them to the floor or against a wall and sodomized them through their shorts using a pencil, another object and fingers. None of the alleged victims identified Holmsley as the one who attempted to penetrate them.
Three of the five defendants have pleaded guilty to misdemeanor assault; one awaits trial.
Holmsley's lawyers say the guilty verdicts should be thrown out, arguing that a bailiff forced one of the jurors to continue deliberating against her will. Court records say that juror — about two hours into deliberations — walked out of the jury room crying and saying she was being forced "into something she didn't believe in."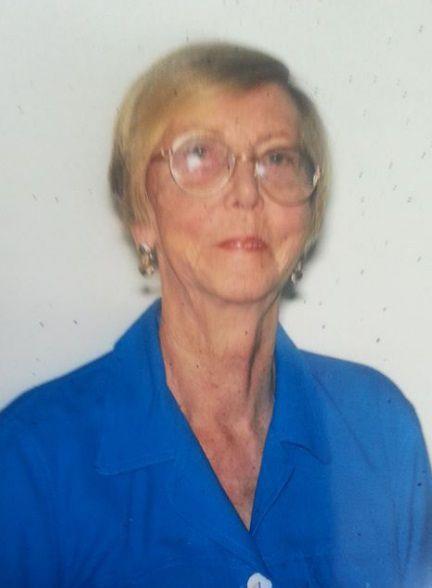 The juror, Hanna Ilse Colley, 81, of Maryland Heights, told the Post-Dispatch this week she thinks the trial "was the biggest joke I've ever heard of in my life. Those kids were stupid to pull a dumb stunt like that, but it was a stunt. There was no sodomy committed, OK?"
Colley said she thought the instructions given to the jury at the end of testimony compelled jurors to return guilty verdicts. She also said she wrestled with finding a 19-year-old guilty of doing something she believes was merely a high school prank, not a sex act.
"The whole thing to me seemed rigged" toward a conviction, she said. "That's what made me have to answer 'yes.' I had to vote guilty but I did not vote on him having committed any crime. I voted that yes, he participated in a prank."
Colley said she became upset in the jury room after realizing she was the only one reluctant to return a guilty verdict.
"I tried to walk out of there and (the bailiff) told me if I walked out, I would be going to jail," she said. "I was an absolute wreck. I think those kids should have had their asses whooped from kingdom come, but I think that for them to be thrown in jail and labeled a sex offender for the rest of their lives — I think that's really stretching stuff."
According to court transcripts, bailiff Donna Bulus told the judge she stopped Colley from leaving the jury room, gave her a hug and guided her back into the jury room.
"I told her that she needed to remain with her group, that you know, she needed to comply, and work as a team," Bulus said.
About an hour after Colley tried to leave deliberations, the jury returned four unanimous guilty verdicts against Holmsley.
At Judge Kerr's direction, Bulus declined to comment Tuesday. Kerr also declined to comment, citing a Missouri Supreme Court rule barring judges and their staff from talking publicly about pending cases.
In court records, Holmsley's lawyers, Bill Margulis and Justin Gelfand, argue that Colley's attempt to leave the jury room separated her from other jurors and should have resulted in a mistrial. Holmsley's lawyers also say the bailiff's interaction with Colley was "unduly coercive."
"Ordering the juror to 'comply' — after an armed law enforcement officer wrapped her arms around her — is as coercive as it gets," they wrote.
Thursday's hearing also will decide if Holmsley's lawyers can contact Colley for an interview or subpoena her to testify. If Holmsley does proceed to sentencing, it will be done at a hearing later. He has been in custody since the verdict.
Colley, who said she is a lifelong Christian, said she was both troubled that this happened at a religious school and by the trial's outcome.
"After I got home, I did some heavy praying that night because I was not quite sure that I had not lied," Colley said. "But my mind said I should have stuck to my guns and walked out of there."
She continued, "I know why he's fighting this, and from a Christian point of view, I totally understand that. For him to plead guilty to a sodomy charge, he would be lying. God's Bible instructions say, 'Don't lie. Speak the truth.' … I'm not sure that I am forgiven by God for having voted guilty when everything inside me said he was not."
The assistant prosecutor on the case, Melissa Price Smith, deferred questions to Ed Magee, a spokesman for St. Louis County Prosecuting Attorney Robert McCulloch. Magee had no comment.
Three other students, Ricardo Loma, 19, Jason Bemis, 17, and Luke DeNicholas, 18, all pleaded guilty to multiple counts of misdemeanor third-degree assault. They were sentenced to 10 days in jail and two years of probation.
A fifth teen, Joshua Brewer, 19, awaits a March 2017 trial date in the case. None of the accused teens is a current student at Principia.