CLAYTON • A former sports doctor from Webster Groves — already serving probation for sexually abusing 14 women at his St. Charles County office — was sentenced Monday to 90 days in jail and five years of probation for abusing seven other women at two medical offices in St. Louis County.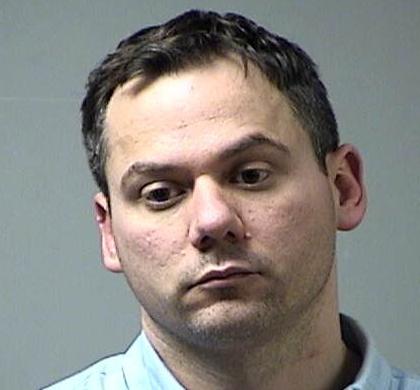 Howard O. Setzer, 40, was given a suspended seven-year prison sentence by St. Louis County Circuit Judge Gloria Reno for two felony counts of sodomy. Reno sent Setzer to jail for 90 days total for eight misdemeanor counts of sexual abuse and assault.
Setzer admitted abusing at least seven women in 2016 by touching their bare buttocks, breasts or vaginas or rubbing his penis against a patient's hand. Prosecutors said he abused the women at the Richmond Heights and Creve Coeur offices of Mid County Orthopaedic Surgery & Sports Medicine.
At the hearing Monday, a psychiatrist hired by defense lawyer John Rogers testified that Setzer had a low risk of re-offending. Assistant Prosecutor Teresa Bomkamp challenged the psychiatrist's assessment, suggesting that Setzer's abuse of 21 victims "from a position of trust" as a doctor in his offices in St. Charles and St. Louis counties makes him a threat to the public.
"Mr. Setzer is grateful for the consideration he has been given by Judge Reno," Rogers said after Monday's sentencing. "He looks forward to resuming his treatment for his compulsive behavior in the near future."
After the hearing, one of the victims, 62, of north St. Louis County, said she thought Reno's sentence for Setzer was too lenient, calling it "a slap on the wrist" that "totally disregarded us as women."
"This has really messed me up," said the woman, who saw Setzer for back pain and sciatica. "You go to your doctor, trusting him, having trust in him, and for him to betray me like that?
"He's going to reap what he sow."
Setzer is serving probation for convictions in St. Charles County of more than two dozen counts of fondling women at his office at 20 Progress Point Parkway in O'Fallon, Mo., and then billing insurance companies for treatment of nearly $5,900. On those convictions, he served a month in jail and received five years of probation.
Setzer is also facing civil lawsuits by some of the victims.