ST. CHARLES — A former Cub Scout leader pleaded guilty and was sentenced Monday to life in prison for sexually abusing five children over the past decade and then trying to dissuade one of them from testifying against him.
Matthew C. Baker, 51, pleaded guilty to several counts of child molestation, statutory sodomy, witness tampering and exposing himself to a child.
Baker admitted sexually abusing the five children, including two of his relatives, at his home in O'Fallon, Missouri, from 2010 to 2018. He also pleaded guilty to witness tampering; prosecutors said he threatened to harm two children if they did not withdraw their abuse claims. Prosecutors said all of the victims were between eight and 10 years old at the time.
St. Charles County Circuit Judge Ted House accepted Baker's plea agreement with prosecutors and sentenced him to a life term calculated at 30 years.
"Your conduct is disgusting," House told Baker while rebuking him for suggesting Monday in court that the abuse was not just for his own sexual gratification but also for that of his victims.
"Part of what makes your crime so heinous, Mr. Baker, is that as has been stated, it is a violation of trust," House said. "The person who should have been there to protect these children is the person who preyed upon these children. … You've taken their innocence. You've taken their trust."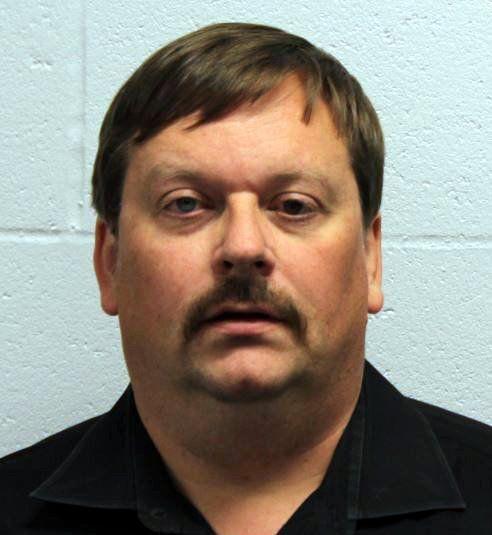 Baker could be eligible for parole after he turns 70 or when he serves 85% of his sentence.
In a virtual court hearing Monday, several relatives of the abused children recounted the lasting pain Baker caused. The father of one of the boys described a stark change in his then 8-year-old son's behavior weeks before learning what Baker did. He said his son uncharacteristically began lashing out during youth baseball games when he didn't get his way.
"The actions of Mr. Baker stole the innocence and the dignity of our son, caused unspeakable emotional trauma for him and shattered the peace and joy that we used to have in our family," the father said.
Baker also admitted enlisting a cellmate earlier this year to send letters to the parents of a victim to dissuade the child from testifying against him.
Prosecutors dismissed two sex charges and two additional witness tampering charges as part of Baker's plea agreement.
Baker met and groomed some of his victims through his role as Wolf den leader for the Cub Scouts. Wolves are children who are 8 or in the second grade.
Baker was first charged Oct. 19, 2018, in St. Charles County with statutory sodomy involving a child under the age of 12. He was accused of abusing an 8-year-old boy when they were on a mattress playing a board game in the basement of his home.
He was charged in a separate incident a few days after his first case, accused of taking an 8-year-old girl upstairs to his bedroom and abusing her. The girl was one of at least two other victims who went to police after Baker's first case was publicized.
Baker on Monday also admitted fondling two boys while playing video games with them at his house and exposing himself to another child at his home.
He has a pending statutory sodomy case filed in St. Louis County in 2019.
"This monster deserves to breathe every breath in a prison for the rest of his life," St. Charles County Prosecutor Tim Lohmar said after Monday's hearing.
Baker's lawyer declined comment.
Baker's sentence falls on the same day as a deadline for thousands of accusers to file sex abuse claims against the Boy Scouts of America in a bankruptcy case that may cost the organization and its insurers millions of dollars. The Boy Scouts for months have been running a nationwide advertising campaign to notify victims of the deadline. Law firms say they've already signed up thousands of clients to submit claims since the Boy Scouts filed for bankruptcy protection in February.
Charges against former Scout leaders have been filed elsewhere. In 2018, a former Pennsylvania Scout leader admitted he sexually assaulted three Scouts over a number of years.
The Associated Press contributed to this report.
"The actions of Mr. Baker stole the innocence and the dignity of our son, caused unspeakable emotional trauma for him and shattered the peace and joy that we used to have in our family."

Father of one of Matthew Baker's victims