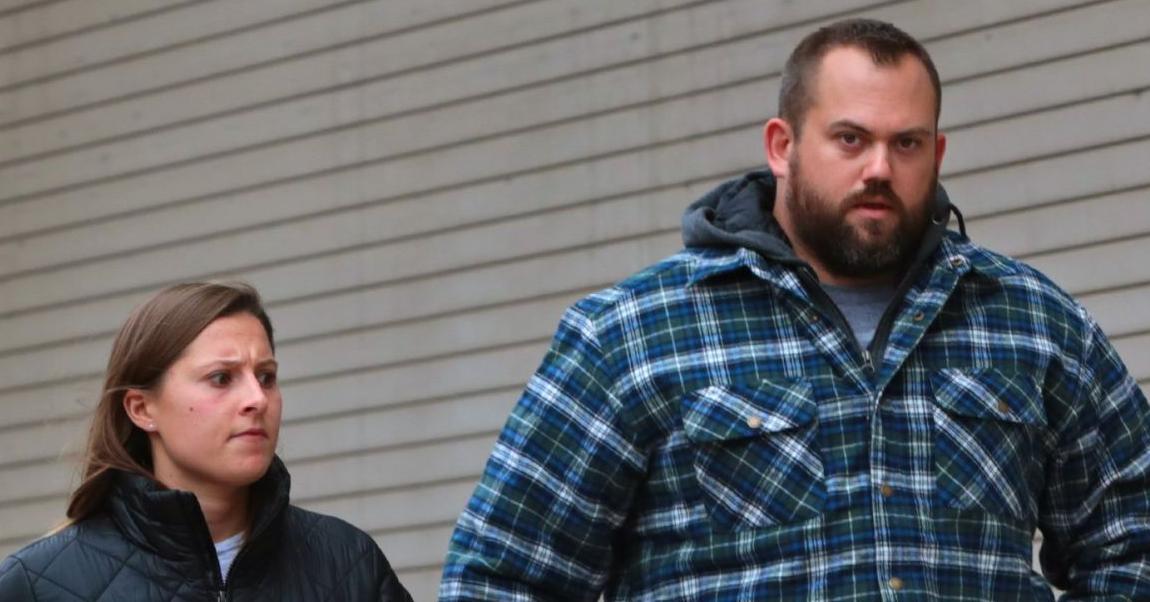 ST. LOUIS — A federal judge on Tuesday sentenced a former St. Louis police officer to four years and three months in prison for beating an undercover colleague during a street protest in 2017.
Hays said in a statement to the judge that he was remorseful for his actions, and his attorney said he was working to be a good father to his 5-year-old daughter.
"I am greatly sorry for the impact my actions caused (Hall) and his family," Hays said. "I am a good person, but I made a mistake."
Hall said in a statement read by prosecutors that he was an active person before the assault who was proud of his job and went out of his way to take on special projects and assignments with the department.
"Now, my outlook on life, people and this thing we call 'cultural policing' has forever changed," he wrote.
He outlined the pain from wounds to his lip, jaw, tailbone and neck and said he struggles with depression, anxiety and post-traumatic stress disorder that have followed the beating.
"The days I can't sleep, I lay in my bed in the dark and all I hear is the sound of my camera hitting the ground and people yelling commands at me," he wrote.
Hall's family members and friends were also affected.
"The feelings of helplessness can be overwhelming," one family member said in a letter read by the judge. "What makes it even more heartbreaking is how (proud) Luther felt being a member of law enforcement. ... He has felt betrayed, and rightfully so."
Hays' attorney, Greg Smith, argued for a reduced sentence, saying his client had taken responsibility for a beating that was "wrong" and "against his training."
Smith added that Hays' peers considered him an exemplary police officer, reading a letter from a former partner who said Hays was considered "one of the good ones."
"Randy is a good man; he is a good police officer," Smith said.
Prosecutors had asked U.S. District Judge E. Richard Webber to sentence Hays to just less than six years in prison.
Webber said he had to balance "accountability and mercy" in his ruling and sentenced Hays to the four years and three months, followed by two years of supervised release.
Another former officer, Christopher Myers, remains charged with destroying evidence from the scene. It is unclear whether prosecutors will take him to trial for the third time after two juries have been unable to decide whether he tried to destroy Hall's cellphone to impede any investigation of an assault.