CLAYTON • Barry Armfield, a retired St. Louis County police sergeant, admits he initially lied to officers about killing a neighbor's dog, but said the encounter with the animal scared him as much anything he faced over four decades in law enforcement.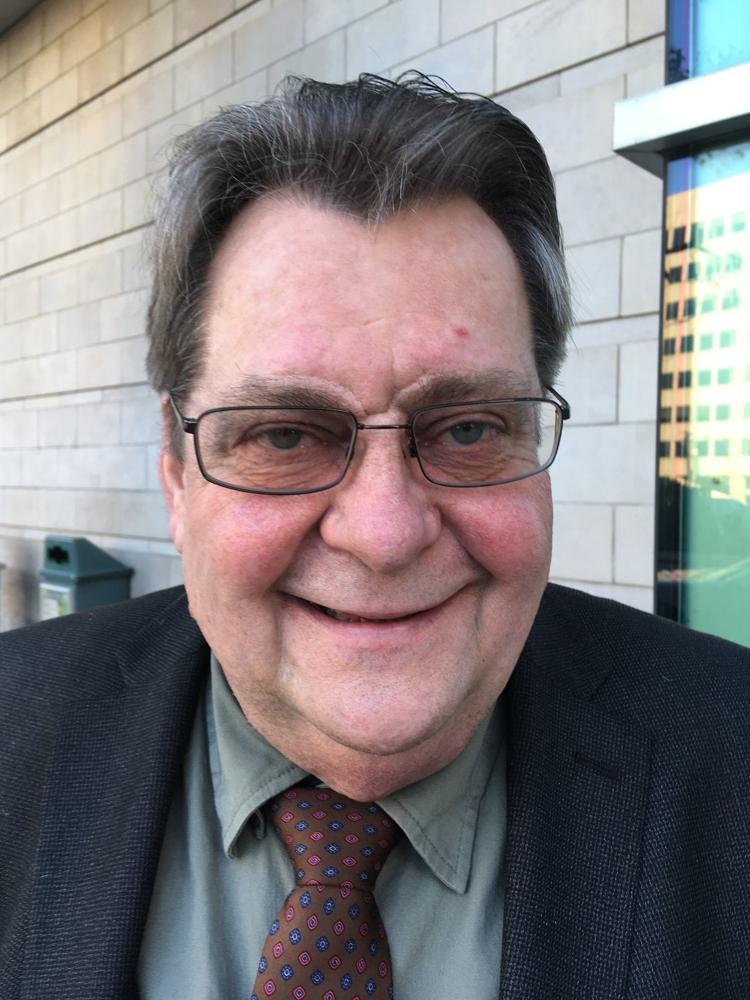 Armfield, 63, of Manchester, a self-described dog lover who once owned a beagle, fatally shot a neighbor's 40- to 50-pound blue heeler mix on Oct. 4, 2017. It happened about 8:30 p.m. in Armfield's driveway in the 400 block of Spring Meadows Drive.
He shot the dog, named Ruger, as he unloaded his truck from a nine-day camping trip that included fishing and target shooting.
The 40-year county police veteran who retired in 2013 had a bench trial this week in St. Louis County Circuit Court on one misdemeanor count of animal abuse. Prosecutors say the dog didn't provoke Armfield, who killed Ruger anyway to get him off his property.
Armfield testified that the "vicious, menacing" dog bared his teeth, growled and cornered him near the entrance to his garage, giving him no choice but to shoot.
"I was approached from the shadows," Armfield testified in court Tuesday. "The dog continued to growl, it continued to bare its teeth. It was watching my every move.
"I was as fearful as anything in my (police) career," Armfield said.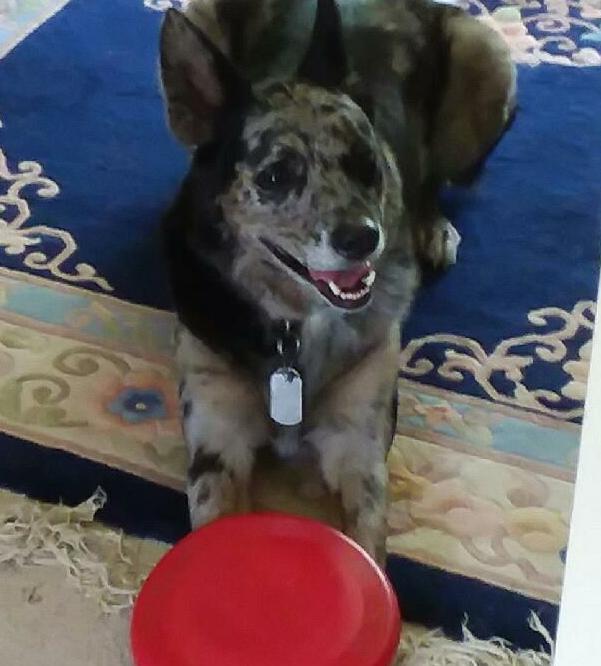 Ruger's owner Jackie Dukart, who lives down the block in the 400 block of Ranch Drive, testified that she had rescued Ruger about six years earlier and that he lived with her and her longtime boyfriend toward the end of the street's cul-de-sac. She said she let Ruger out that evening after returning from the grocery. Her yard is not fenced, but she said Ruger was trained with a shock collar to stay on her property. Ruger wasn't wearing the shock collar that night.
She told the court she found Ruger limping up her driveway that night with blood oozing from his side.
"'Oh, my God, I think Ruger's been shot,'" Dukart recalled screaming as she ran into her home to alert her boyfriend.
She and her boyfriend, Bob Holtz, wrapped Ruger in towels and drove him to a veterinary hospital, where he died of a gunshot wound from a .40-caliber hollow-point bullet.
In court, prosecutors displayed a photo of Ruger's bloodied body on the examination table.
"I hugged him and told him that it was OK to go," a sobbing Dukart said. "He died while I was holding him."
She said Ruger was not aggressive and didn't run loose in the neighborhood. Manchester police previously told the Post-Dispatch that the dog had run loose in the neighborhood before, but there had been no reports of him biting anyone.
Armfield, along with a couple of neighbors, testified the dog did wander the neighborhood without a leash. At least one neighbor said that while he didn't feel threatened by Ruger, he once saw Ruger roaming and armed himself with a golf club in case he needed to defend himself. Another neighbor testified that Ruger was not a nuisance.
The man had been missing for two days when the lab-mix Ruby picked up his scent and led her handler to him. 
Some of the trial focused on Armfield's police career, during which he developed and trained his department in crisis intervention for dealing with mentally ill people. Armfield said he never fired his gun on duty.
A police report of the incident says Manchester officers smelled alcohol on Armfield's breath and also found a blood trail that indicated the dog was shot toward the center of Armfield's driveway, not by the garage door as he told police.
Armfield told his next-door neighbors who heard gunfire and came over that he shot the dog, but then he denied it to police. He admitted on the stand this week that he initially lied to Manchester officers by blaming a report of a gunshot on a blown electrical transformer.
"I sincerely apologize for the lies," Armfield said. "I know that was not proper."
Armfield's lies are why his self-defense claim can't be trusted, Assistant Prosecutor Craig Smith told the court Wednesday.
"He had to make up these things," Smith said. "He's lying. He shot this dog — he killed Ruger on purpose."
Associate Circuit Judge John Newsham took the case under advisement Wednesday, saying he would issue a ruling later.
If convicted, Armfield could face up to a year in jail and a $2,000 fine.