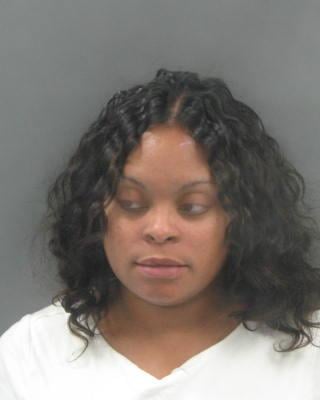 ST. LOUIS • The forging of judicial orders by a former city worker and court clerk was "an assault on the integrity of our court system," a prosecutor said Wednesday at the woman's sentencing.
Assistant Circuit Attorney Dan Proost, head of the white collar crime and fraud unit, asked for 120 days of jail "shock time" followed by five years probation for Shreela Bolden, 33, of St. Louis. He said her crime not only involved corruption, but violated the public's trust.
Bolden's lawyer asked for straight probation. St. Louis Circuit Court Judge Robin Vannoy decided on a 10-year prison sentence that would be suspended as long as Bolden stays out of trouble. It would remain on her record.
Bolden had just admitted to forging signatures of judges and lawyers on fake court orders and selling them so people could get their towed cars returned for free from the city lot. The scam was discovered in 2010 while Bolden was a clerical worker at the city license collector's office. She resigned within a week of being connected to the crime.
Bolden also worked for 2 1/2 years for the circuit clerk here until 2008, when she left to take the other city job. Proost said at least one of the seven fraudulent orders that police discovered contained her office number from when she worked for the court.
Bolden was caught when a woman who received one of the orders acted suspiciously at the tow lot. Police reviewed tow lot records and found similar orders, all with time stamps from the license collector's office. A video camera within the office led police to Bolden, who eventually confessed.
"Ms. Bolden's truly, truly sorry for what she has engaged in," her attorney, Bobby Bailey, said Wednesday in court. "She recognizes she made a big mistake."
In arguing against probation, Proost pointed out Bolden had neglected to mention on her license collector's application that she had a felony conviction for stealing from 1998. He added she had not cooperated with the circuit attorney's office as it was investigating.
Officials have said Bolden's scheme was isolated and limited to the seven cases. The three felony counts of forgery she was charged with each carried up to seven years in prison or a $5,000 fine.