ST. LOUIS • Thomas A. Carroll, a former city police detective who admitted beating a handcuffed suspect, was sentenced Wednesday to 52 months in federal prison after a two-day hearing that detailed efforts by rookie assistant prosecutors to cover it up.
Carroll had been enraged because Michael Waller, 41, was caught with a credit card stolen from the officer's daughter's car a few days before her wedding. Waller denied breaking into the car.
Waller's allegations, along with testimony from others, described at least two rogue police officers and prosecutors who repeatedly broke rules and lied about it.
In deciding the sentence, U.S. District Judge Henry Autrey explicitly rejected Carroll's insistence that he never put his gun in Michael Waller's mouth nor seriously hurt him. Both elements drove up the officer's liability under federal sentencing guidelines. Carroll, 52, pleaded guilty in April to violating Waller's civil rights.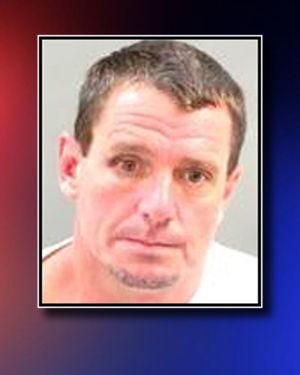 Waller complained of chipped teeth, a bloodied lip, badly bruised ribs and possibly a concussion in the beating July 22, 2014, in an interview room at the Central Patrol station.
He said that when he complained after Carroll left, a police lieutenant gave him a black eye. The accused supervisor has not been charged or disciplined because Waller could not pick his picture from a lineup.
Officers refused to allow Waller to go to the hospital or get a lawyer, he said, and threatened to plant a gun and drugs on him, or kill him, if he told anyone what happened.
No police employee has admitted seeing or hearing the attack, including two who demanded and were granted immunity from prosecution.
Carroll and at least one other officer had given some assistant circuit attorneys unauthorized ride-alongs, according to court documents and testimony.
During one, Carroll allowed a close friend, Bliss Barber Worrell, to use his Taser to chase a suspect. Worrell seized drugs from another suspect, yet her involvement was not documented in police reports, Assistant U.S. Attorney Fara Gold said Wednesday.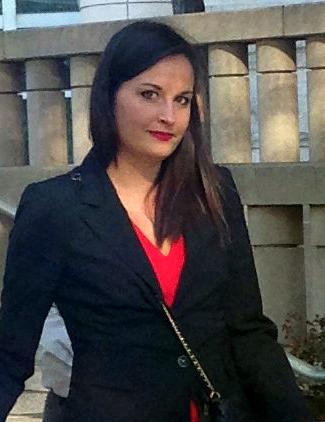 Ambry Schuessler testified under immunity Wednesday about misconduct by a "clique" of young prosecutors. She and Worrell have resigned.
In court, Schuessler said she and Worrell heard Carroll describe the attack on Waller, including use of a gun, in a phone conversation. Schuessler admitted lying to supervisors and internal affairs investigators about what she knew, and to the FBI about a racially derogatory joke related to the case that she told but blamed on Carroll.
Schuessler also said that Worrell came to work drunk, and that several colleagues knew but did not report it.
She also acknowledged that she and colleagues made disparaging comments about judges in a series of lengthy text messages.
Schuessler said another young prosecutor, Katie Dierdorf, lied to supervisors and told her to do the same.
Worrell testified Tuesday that Schuessler had been lying about Dierdorf, and called Schuessler "narcissistic" and a "psychopath."
Before sentencing, Autrey reminded Carroll that even someone possessing his daughter's stolen card has civil rights. The judge repeatedly said Carroll should just have walked away and let justice takes its course.
Police Chief Sam Dotson told the Post-Dispatch on Wednesday that the internal affairs investigation remains open and will move forward with information gained from the hearing. That probe had been on hold during the federal investigation, he said, and was impeded by a lack of cooperation by officers and former prosecutors.
"Hopefully now … they will be more forthcoming," Dotson said.
Beth Orwick, chief trial assistant for Circuit Attorney Jennifer Joyce, said, "We are just baffled by the immaturity shown by these three young women," adding that they "went rogue." She insisted their behavior was not "the culture of our office."
She said Carroll picked the newest prosecutors in the office — whom he had groomed — to help cover up his crime.
Joyce is not seeking re-election this year. Her office said Wednesday that neither of her two assistants running for the job in Tuesday's Democratic primary election, Mary Pat Carl and Patrick Hamacher, "had any involvement in this matter."
The office pointed out that the case came to light only because of the action of honest prosecutors.
Rachel Smith, a community affairs aide to Joyce, said they immediately contacted internal affairs and the U.S. Attorney's office upon learning that Worrell had filed charges against Waller to help cover up Carroll's attack. Smith promised that the office now will file bar association complaints against Worrell, Schuessler and Dierdorf.
Dierdorf and Worrell were asked to resign after the incident, officials said. Dierdorf has not been charged.
Worrell awaits sentencing Thursday after pleading guilty to misprision of a felony — helping conceal a crime. Prosecutors promised to recommend probation if she testified truthfully in court.
Schuessler initially was thought to be among lawyers who took the matter to supervisors, Smith said, but was later shown to have lied. Smith said Joyce wanted to fire her upon learning that, but kept her on — closely supervised with limited duties — at the request of federal officials to protect their investigation.
Smith said Schuessler "concluded that she was in trouble here … and found another job."
Schuessler's attorneys said they have been told repeatedly that she will not be charged with a crime, and declined further comment.
The judge asked Schuessler in court if she was working as a prosecutor somewhere, and she replied that she was not.
"That's a good thing," Autrey said.