ST. LOUIS • Former St. Louis police Officer Jason Stockley is suing the former prosecutor who charged him with murder for an on-duty shooting and the internal affairs detective who helped build the case against him.
The suit filed Wednesday claims defamation and malicious prosecution, and says they misrepresented and intentionally disregarded evidence in bringing him to trial.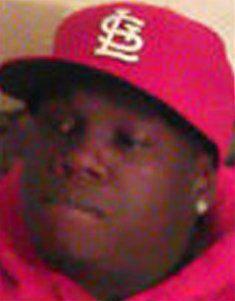 Stockley says he never should have been charged. His lawsuit, filed in federal court, alleges former Circuit Attorney Jennifer Joyce lied to a judge to secure Stockley's arrest and when she claimed "new evidence" had surfaced from the shooting, which she said led her to file charges against him in 2016.
Prosecutors have broad immunity from civil suits, so it's unclear whether the claims against Joyce could succeed even if proven.
"I don't want to (file this lawsuit); I sort of have to," Stockley, who now lives in Texas, told the Post-Dispatch recently. "Their actions recklessly keyed up the city for riots. It's more than just the suffering of me and my family. If an injustice like this is allowed, it threatens justice everywhere and it can happen to anyone."
Stockley said that he believes Joyce's decision to charge him with murder was a way for her to pacify protesters and preserve her legacy.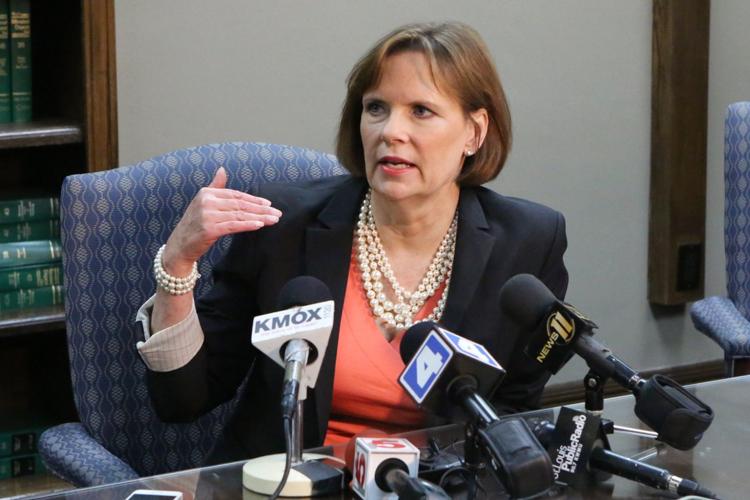 "There was political pressure and someone had to be sacrificed," said Dan Finney, Stockley's civil attorney. "This was an injustice for Jason Stockley and for the black community." Stockley is white; Smith was black.
Joyce had announced before Stockley's indictment that she would not seek re-election. Her successor, current Circuit Attorney Kim Gardner, oversaw the prosecution of Stockley but is not named in the suit, which seeks at least $75,000 in damages.
Joyce released a statement Wednesday saying she believed her office had sufficient evidence to charge Stockley. She called the lawsuit "frivolous" and "designed to discourage prosecutors from considering charges against police officers for violating the law."
"While this lawsuit may achieve a goal of headlines today, I have confidence that this will be resolved in my favor in a court of law," she wrote.
A message left for Deeken was not immediately returned. A spokeswoman for the St. Louis Police Department said Deeken was not available for comment and the department had not seen the suit. A mayoral spokesman said the city counselor was reviewing the suit.
The shooting
Stockley fatally shot Smith on Dec. 20, 2011, following a high-speed chase. The encounter began on the parking lot of a Church's Chicken restaurant in St. Louis where Stockley and his partner said they saw Smith involved in a drug deal.
When they pulled up behind Smith's car, Smith backed into their police SUV and damaged several other cars while maneuvering out of the spot to escape.
Smith led the officers on a 3-mile chase at speeds that reached at least 87 mph through city neighborhoods. Prosecutors alleged at trial that during the chase, Stockley could be heard saying, "Going to kill this (expletive) don't you know it," on his in-car camera.
Eventually Smith crashed the car. Stockley ordered his partner to ram Smith's car after the crash, saying later he feared Smith would again take off if they didn't disable his car.
Stockley approached Smith's car with his gun still holstered. Fifteen seconds passed before Stockley shot Smith, who the officer said had reached for a gun despite commands to show his hands. A handgun was found in the car after the shooting.
Smith was hit five times and died at the scene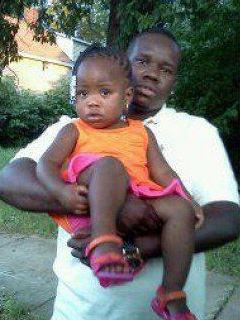 Stockley resigned from the department in 2013 after serving a 30-day unpaid suspension. That was for carrying an unauthorized personally owned AK-47 rifle on duty during the encounter with Smith, though he did not fire that weapon.
Evidence, aftermath
The lawsuit says that former Police Chief Sam Dotson, who succeeded Isom, asked the department's new Force Investigation Unit to take a look at the shooting in 2016 but says investigators were then told to forget the investigation because Joyce had already decided to charge Stockley.
In announcing Stockley's arrest two years ago, Joyce told the Post-Dispatch she had not previously seen the in-car camera footage of the shooting and that DNA evidence that was not previously available factored in her decision to charge Stockley.
Stockley's attorneys allege that prosecutors deliberately left out facts, including Smith's criminal history and the alleged drug deal followed by a high-speed chase that preceded the shooting, that should have been presented to the judge weighing whether to arrest Stockley.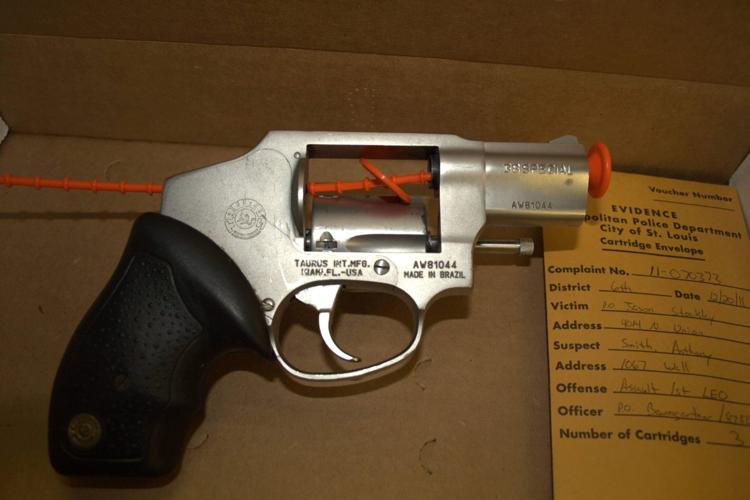 At trial, prosecutors showed in-car camera footage of Stockley returning to his police SUV and rifling through a duffel bag in his back seat after shooting Smith.
Prosecutors alleged at trial and before grand jurors that Stockley retrieved a gun to plant in Smith's car from the duffel bag. They said the fact that Stockley's DNA, and not Smith's, was found on the gun proved Stockley had it in his possession prior to the shooting.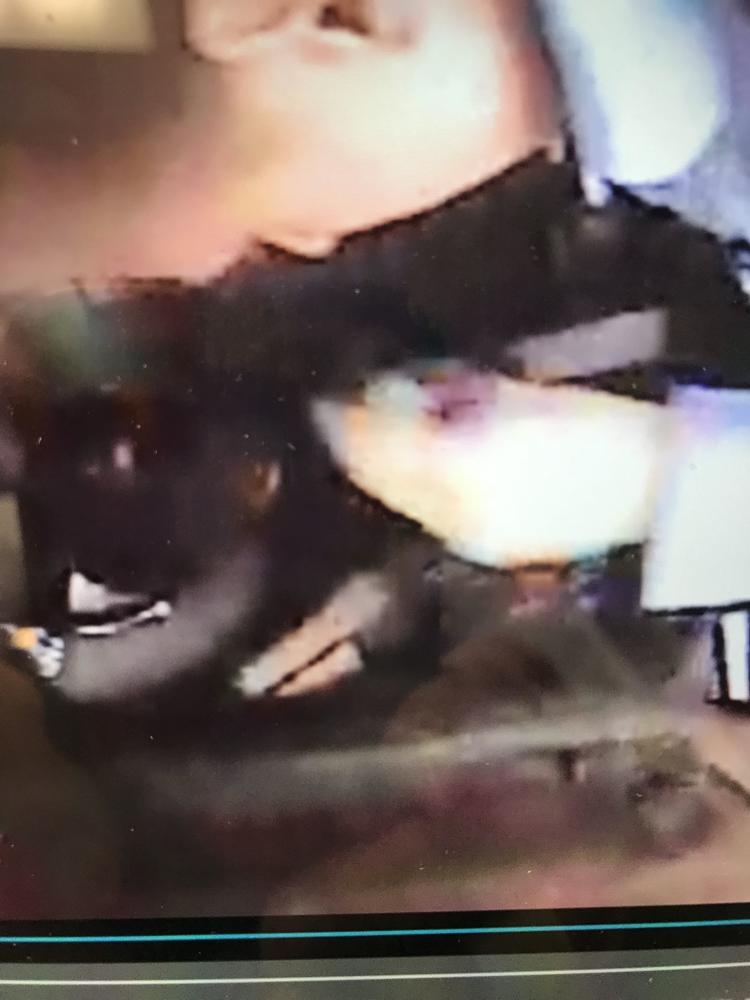 Stockley's civil attorneys say that the circuit attorney's office has argued countless times in other cases that the absence of a suspect's DNA on a gun doesn't prove their innocence.
"The Circuit Attorney cannot have it both ways," the suit says.
Stockley denies planting a gun, and told investigators that he returned to his police SUV to get a "clot pack," used to stop bleeding. In the civil lawsuit, Stockley's attorneys allege that a slowed-down version of the in-car camera shows the top of a clot pack in Stockley's hand.
Disputing evidence
Stockley's 46-page lawsuit also focuses on several key pieces of evidence he says Deeken and the circuit attorney's office lied about at trial and before grand jurors.
A probable cause statement said Smith's car was slowing to a stop, implying he was surrendering before he was shot, when in fact he didn't stop until he crashed, the lawsuit says.
Deeken told the grand jury that a puff of smoke can be seen rising from Smith's window as Stockley fires a final shot despite Smith no longer being a threat. At trial, prosecutors called it the "kill shot."
Circuit Judge Timothy Wilson's order finding ex-St. Louis patrolman Jason Stockley not guilty of first-degree murder in the 2011 shooting deat…
Stockley's attorneys note another officer was standing next to Stockley when the alleged shot was fired, and that officer testified at trial that he did not hear a shot fired.
Prosecutors never offered any evidence that Stockley's gun produced a puff of smoke if fired, and audio evidence from in-car cameras and Smith's vehicle proves a shot was not fired at that time, according to the lawsuit.
The puff of smoke was most likely an officer's breath in the cold air, according to the lawsuit, which also notes that the trial judge agreed with that theory when he found Stockley not guilty.
Deeken also told grand jurors that OnStar — a satellite-based service available on some cars to help drivers in emergency situations — began recording in Smith's car on impact and captured the sound of the alleged "kill shot" as well as Smith saying, "Don't shoot, please don't shoot."
Prosecutors did not ask Deeken to testify about the recording at trial. According to the lawsuit, that's because the recording began well after Smith was shot and didn't actually capture those things.
In a deposition 10 months after the grand jury testimony, Deeken told prosecutors that the tape is "poor quality" and recommended that it not be used at trial.
Faith in the justice system
Though he is a free man, Stockley said the stigma attached to him from the ordeal is making it hard to find employment. His passport has not been returned. He said he was the highest ranking candidate for a police job in Texas before he was arrested.
"Anyone who does a background check and sees that I've been charged with murder isn't going to hire me," he said.
Still, Stockley said he is confident about the civil lawsuit and he has "faith" in the judicial system.
"Because in the end," he said of his acquittal, "it worked."