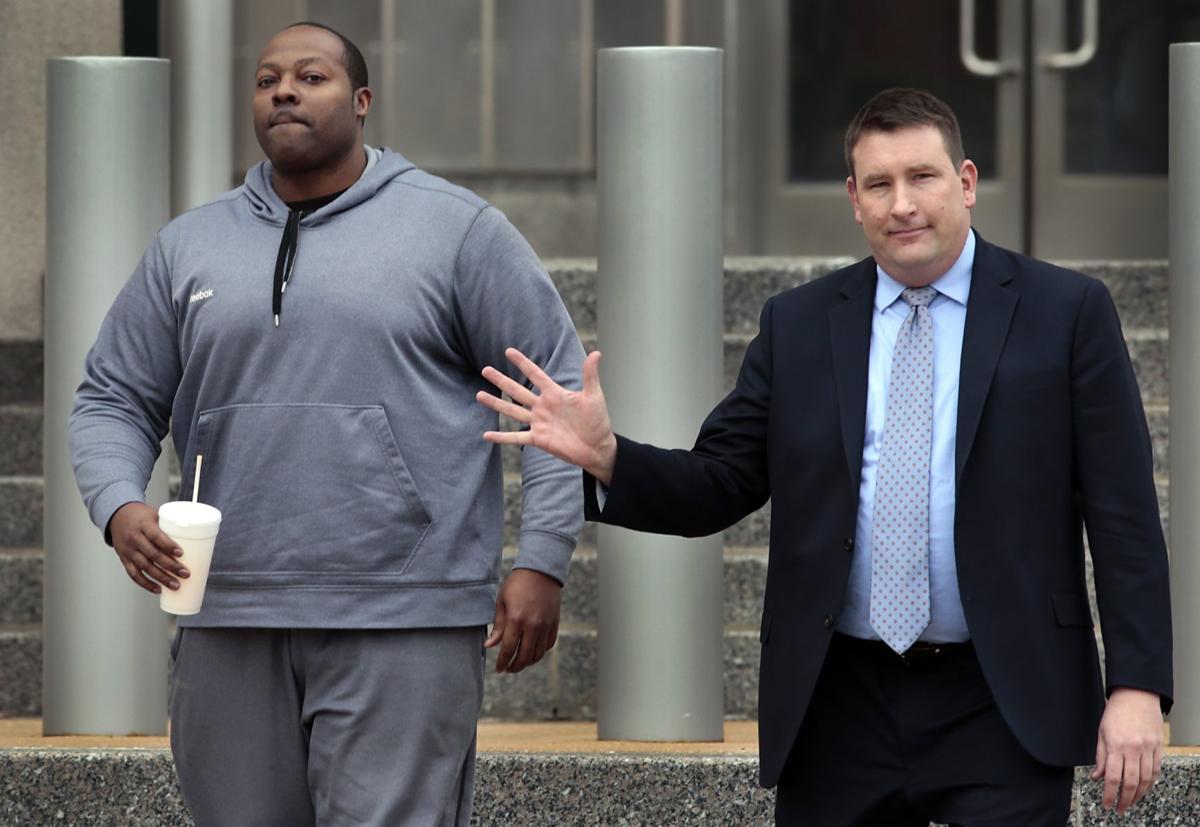 A jury convicted Kenneth A. Grooms II in July of the misdemeanor civil rights violation.
Prosecutors say that after the argument on May 5, 2018, at a St. Louis restaurant, Grooms drove there, in uniform, and handcuffed the man. Grooms then placed the man in his police SUV and drove him around, slamming on the brakes to throw the man around in the back seat, prosecutors said. After stopping in an alley, where he pushed the man into a fence and a dumpster while telling him that no one cared what happened to him, Grooms dropped the man off at the restaurant and released him, prosecutors said. He never filed a police report nor notified his department about the incident, according to prosecutors.
Grooms' defense attorney, Luke Baumstark, wrote in a court filing seeking probation that Grooms' fiancee, now wife, was pregnant at the time and he was "involuntarily thrust into an impossible situation" when she called and said she'd been threatened. She was with their daughters at the time, Baumstark wrote. When he arrived he separated his fiancee and the victim by placing that man in his car, Baumstark wrote, detaining him for about 6 minutes.
Shake off your afternoon slump with the oft-shared and offbeat news of the day, hand-brewed by our online news editor, Mandy St. Amand.