ST. LOUIS COUNTY — Former Cardinal Ritter boys basketball standout Cameron Biedscheid was shot and killed Friday night in unincorporated north St. Louis County.
A 2012 Cardinal Ritter graduate, Biedscheid, 27, was among the most talented basketball players to emerge from the area in the past 20 years.
Biedscheid was killed just before 11 p.m. in the 6800 block of Champaigne Drive, police said, the same block where he lived. He was pronounced dead at the scene.
As a senior at Cardinal Ritter, the 6-foot-7 Biedscheid was named the Post-Dispatch All-Metro player of the year, Mr. Show-Me Basketball by the Missouri Basketball Coaches Association, Missouri's Gatorade Player of the Year and a Parade All-American. He averaged 31.7 points, 9.6 rebounds, 3.4 assists, 2.2 steals and 1.6 blocks per game that season.
In three varsity seasons, Biedscheid averaged 26.4 points, 8.2 rebounds, 2.5 assists, 2.3 steals and 1.9 blocks. Cardinal Ritter won the 2010 Class 3 state championship when Biedscheid was a sophomore.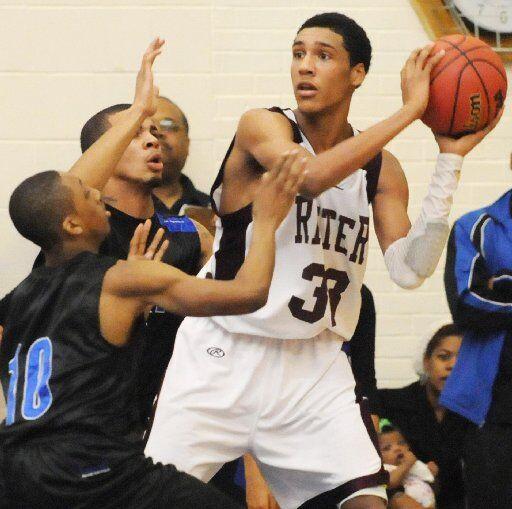 Biedscheid signed with Notre Dame and spent his freshman season with the Big East program, averaging 6.2 points and 1.4 rebounds in 34 games. He redshirted to start his sophomore season, then transferred in December 2013 to the University of Missouri to play for coach Frank Haith. Biedscheid was dismissed from the Tigers by coach Kim Anderson prior to the 2014-15 season.
After leaving Mizzou, Biedscheid played briefly at Jacksonville State, Louisiana State University-Shreveport and logged 15 games for Harris-Stowe.
Biedscheid was a second-team selection on the Post-Dispatch All-Decade team released in 2020, covering seasons 2010-11 through 2019-20.
Retired Cardinal Ritter Principal Michael Blackshear said in a statement Sunday that Biedscheid was an honor student all semesters of high school, in addition to his athletic achievements.
"He was adored as a student by his fellow classmates and teachers," Blackshear said.  
Police did not indicate if they had any suspects in his killing.
They ask anyone with information to call 636-529-8210 to speak to investigators. Tipsters can also contact CrimeStoppers online or at 1-866-371-8477. Tipsters can remain anonymous and may be eligible for a reward.