ST. LOUIS • A former St. Louis prosecutor admitted in federal court Monday that she helped cover up a city police detective's assault on a handcuffed suspect that included beating him and shoving a "pistol down the guy's throat."
In her guilty plea to a felony charge of misprision of a felony, Bliss Barber Worrell, 28, of Clayton, admitted failing to tell supervisors and a judge what she knew, and helping file a bogus charge against the man in custody. The term misprision relates to aiding someone in covering up a crime.
Although the charge carries a potential penalty of up to three years in prison, prosecutors and Worrell's lawyer agreed to recommend 18 months on probation. U.S. District Judge Henry Autrey will have the final say.
Worrell's plea could significantly expand an investigation, the public face of which so far has touched only her, the detective and one other prosecutor, who was forced to resign but not charged. Worrell has agreed to cooperate with investigators and provide truthful testimony "against other individuals," Justice Department civil rights prosecutor Fara Gold said in court.
Judge Autrey, himself a former St. Louis prosecutor, said he normally does not make comments at a plea hearing. But he called Worrell's actions "most distasteful" and said she left a "black mark on a very venerable office."
Worrell's former boss, Circuit Attorney Jennifer Joyce, called it "the worst thing that's happened to me in 20 years as a prosecutor." She said an unspecified number of Worrell's colleagues, who were aware of the incident and did not act appropriately, have left the office. "They were all gone as soon as we figured out what they did or failed to do," Joyce said. It was not clear whether they were fired.
Joyce issued a statement Monday that says, in part, "While this matter remains under investigation, I have been informed by federal authorities that no other members of my office are implicated."
The St. Louis police had no comment.
Monday's plea does not name the "veteran officer" involved, and uses only initials for the suspect. Officials said Worrell had a "close friendship" with that officer.
Worrell and a colleague, Katherine Dierdorf, were asked to resign amid allegations that a detective, Thomas A. Carroll, had assaulted a suspect named Michael Waller, then 41. Waller had been arrested July 22, 2014, by another officer at Ballpark Village and accused of using Carroll's daughter's credit card, which had been taken during a vehicle break-in.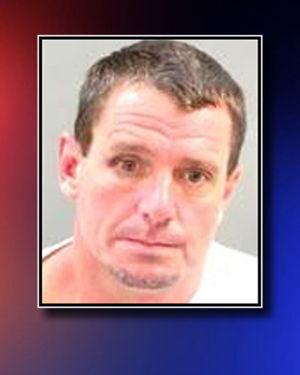 The plea agreement says Worrell first heard about the incident the night it happened, when the veteran officer called her at a Cardinals game. That night, he said he had injured his foot; the next day she realized he had been hurt while assaulting Waller.
Worrell discussed the assault with colleagues that July 23. The group later texted about regret that they discussed it within earshot of another prosecutor who "would not cover for, joke about, or conceal information about a law enforcement officer unjustifiably beating up an individual in his custody," the agreement says.
In a conference call, the officer told Worrell and colleagues that he threw Waller against a wall, beat him, threw a chair at him and shoved his "pistol down the guy's throat," the plea says.
It says Worrell did not intend to charge Waller, but after the arresting officer arrived at the warrant office, she helped a novice prosecutor file charges. That officer alleged that Waller had resisted arrest by "wriggling" his body and breaking free of the officer's grip once in the station.
Worrell "hand-walked" the case to a judge, the plea agreement says, but she failed to tell what actually happened.
Her plea says the explanation of Waller's injuries in the final police report differs from a draft as well as from both what the veteran officer told her and what the arresting officer said.
Later that evening, during a run in Forest Park, the veteran officer told Worrell that more people were involved in the assault, the plea says. He also said that the arresting officer was upset "because this was the first time he had to take one for the team," meaning "lie and cover up for a fellow officer."
The next day, Worrell checked Waller's booking photo to try to learn the extent of his injuries. She also quizzed colleagues about what they told supervisors who had found out about the assault, the plea says.
Carroll's lawyer, Neil Bruntrager, declined to comment Monday.
Worrell has been in private practice, but a felony conviction presumably will result in loss of her law license.
Her lawyer, Paul D'Agrosa, called Monday a "tough day." He said the escape charge Worrell helped file had been appropriate, given what she had been told at the time. But he acknowledged that she didn't reveal what she knew about the beating.
Jeff Jensen, a lawyer representing Dierdorf, said his client "was asked to resign before this investigation was conducted. Now that an exhaustive investigation was conducted, it was determined she is only a witness, and she is assisting law enforcement whenever requested."
Last year, Jensen said that Dierdorf "had nothing to do with the issuance of the charges (against Waller) and didn't find out the charges were issued until after the fact."