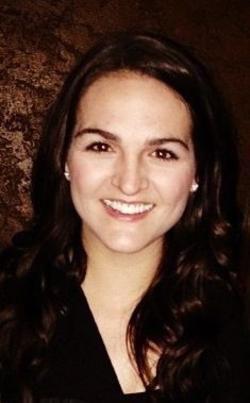 The city paid the man who was assaulted a $300,000 settlement in October, according to a copy of a document released to the Post-Dispatch on Thursday.
The two former prosecutors — Ambry Nichole Schuessler and Katherine "Katie" Dierdorf — were working in the St. Louis Circuit Attorney's Office at the time and the third — Caroline Anne Rutledge — was an intern there.
In their defense to the disciplinary charges, the women's lawyers minimize their knowledge of the assault, and say that they did not break Missouri's rules of professional conduct. In Schuessler's case, they deny that a joke she made was racist or homophobic, and said it would be an unconstitutional restriction of her freedom of speech to discipline her for saying it.
The former detective, Thomas A. Carroll, is serving a 52-month prison sentence after pleading guilty to violating the civil rights of Michael Waller by assaulting him on July 22, 2014. Waller had been arrested on suspicion of breaking into Carroll's daughter's car and stealing her credit card.
The former prosecutor who helped him cover up the crime, Bliss Barber Worrell, was sentenced in July 2016 to 18 months of probation and 140 hours of community service.
Assault, joke, cover-up
The disciplinary documents became public in August.
Officials say Dierdorf and Rutledge first learned of the attack from Worrell. Worrell, Dierdorf and Schuessler later listened in by speakerphone while Carroll described the beating and claimed he put his gun in Waller's mouth, the complaint says.
During that call, Schuessler made the joke about the gun, the complaint says.
The next day, Dierdorf, Schuessler and a third prosecutor learned that Worrell had helped file charges against Waller. Schuessler and that other prosecutor then reported their concerns to a supervisor.
But the complaint says that Schuessler, Dierdorf and Rutledge all lied during an investigation by their supervisors, the FBI and police Internal Affairs.
Dierdorf's lawyer, Mike Downey, referred a reporter to his client's response to the complaint. It says she didn't appreciate the seriousness of the assault because she wasn't present for most of the phone call and only knew Carroll "claimed he had 'roughed up'" Waller. She had no knowledge that Worrell filed charges to cover up the crime, the filing says.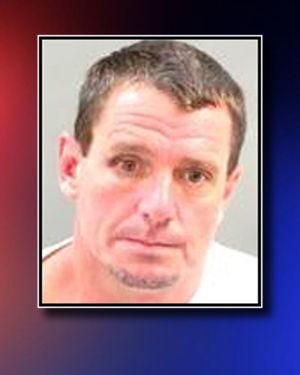 Although "not initially forthcoming" during interviews on July 24 and 25, she later cooperated fully, the filing says. She admitted that there is probable cause to believe professional misconduct happened and that she failed to tell investigators that Carroll claimed to have roughed up a suspect. But she said she wasn't obligated to report illegal conduct.
Schuessler's response says that the alleged slur was not against a client, and therefore didn't violate the rule at issue. Schuessler "admits that she was untruthful about certain facts at different times but denies she was untruthful about any fact she believed was material to the investigation," the filing says. She admitted initially blaming Carroll for the alleged joke, "but asserts that this attribution was due solely to her embarrassment and a good faith belief that the statement was not important to the investigation."
The statement mattered because it came in response to Carroll's story on the phone call and bolstered prosecutors' claims that a gun had been used in the attack, which meant more potential prison time for Carroll.
A lawyer for her declined to comment.
Rutledge lawyer Maurice Graham said that his client "has done nothing that deserves discipline."
Graham said he could not recall a lawyer being disciplined for something that occurred prior to the time that they were a lawyer "and particularly since a very careful investigation" of her ethics and qualifications was made before she became a lawyer.
Rutledge's filing says Worrell told her that Carroll "beat that guy up," and she was aware of "limited discussion by others of an assault." She denied lying to investigators but acknowledges that she could have been more "forthcoming."
Her filing says she was just an intern focused on an upcoming mock trial. She was also placed in a culture "that did not emphasize professionalism and 'best practices' for its interns" and did not receive the appropriate supervision and management.
Rutledge, they say, was approved to continue her internship that summer and also had an internship in the office that fall.
No hearing date set
Schuessler is now in private practice.
Rutledge became an assistant prosecutor in Pike County in 2015, and was hired to work in the St. Louis County family courts in August 2016.
No disciplinary hearing has been scheduled. The disciplinary process could result in dismissal of the case, an admonition or discipline ranging from a reprimand to disbarment.