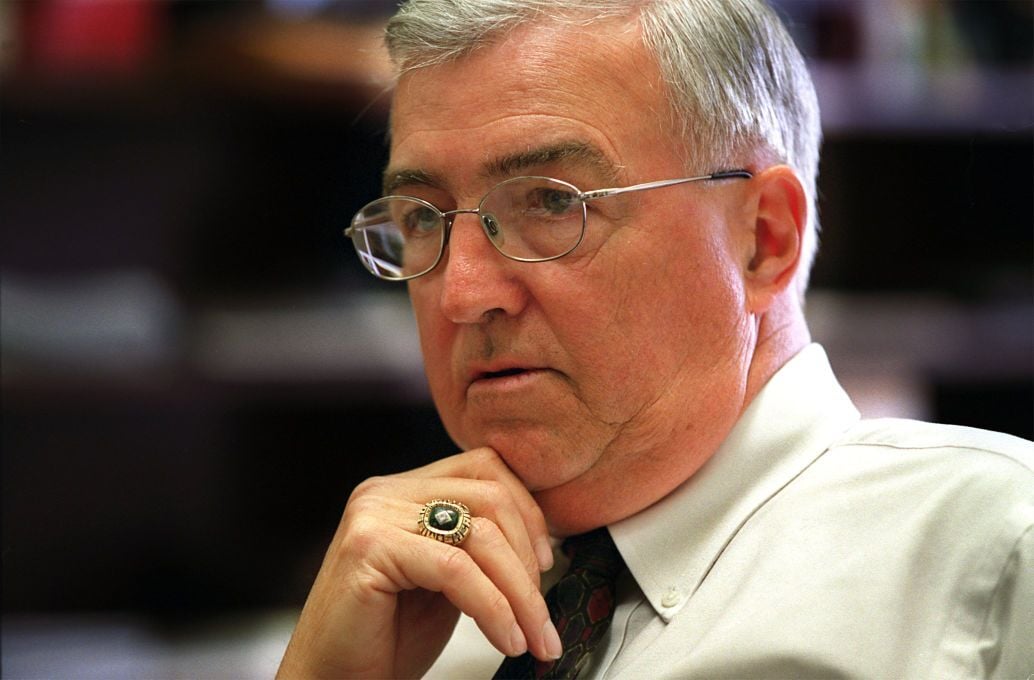 A former St. Louis sheriff's deputy sued Sheriff James W. Murphy this week alleging a "pattern and practice" of racial discrimination in the department.
The lawsuit was filed by Johnnie Chester, a former deputy now running to replace Murphy, who is not seeking re-election. Chester is black; Murphy is white.
In the lawsuit, Chester alleges unequal pay and rank advancement based on race.
White deputies advanced in rank and pay, while black employees were disproportionately disciplined, the suit says.
He also says he was discriminated against due to rules about being clean-shaven. He says he has a skin condition, psuedofolliculitis barbae, or razor bumps, that is more common for African-American men and makes shaving "extremely painful and problematic." The rule disproportionately affects black men, Chester says in the suit.
Chester's lawsuit also accuses Murphy's executive aide Michael Guzy and city treasurer Tishaura Jones of breach of contract for taking away Chester's handicapped parking despite a signed agreement. Chester alleges that Guzy intentionally interfered with the parking contract.
Chester was hired as a deputy for the department in 1993. It is unclear when and why he left, but Guzy said Chester hasn't been a deputy "for some time now."
He filed a charge of discrimination with the Missouri Commission on Human Rights during August 2014, while he was still employed. In April 2016 he received a notice of his right to sue from the commission.
Guzy said neither he nor the sheriff had been served in the case yet and therefore couldn't discuss it.
Matt Ghio, Chester's attorney, said his client did not want to discuss the case.
In 2010, two former deputies won a lawsuit saying Murphy was running a racially hostile department and didn't discipline employees who hung a noose from pipes near a prisoner holding area in the St. Louis Civil Courts building.
St. Louis is an independent city which also acts as a county, necessitating a sheriff's department. The department's chief role is courthouse security, in addition to prisoner transport and juror protection.
Murphy has been in office as sheriff since 1989. Six men, including Chester, are running to replace him.
---
EDITOR'S NOTE: A previous version of this story incorrectly identified the number of people running for sheriff.