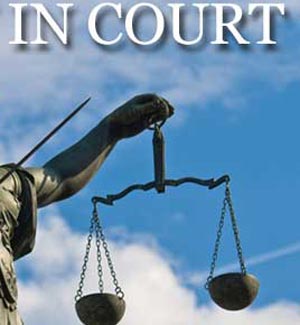 ST. LOUIS • A former Uplands Park volunteer police officer was sentenced to three years probation, six months of house arrest and 100 hours of community service Monday for helping a full-time officer rob escorts.
Justin Biancardi. 22, pleaded guilty in January to conspiracy to deprive rights under the color of law and admitted helping former full-time police officer, Leon F. Pullen, shake down more than a dozen escorts and other women in 2009.
In court Monday, Biancardi said that he looked up to Pullen. The two quickly became best friends. Biancardi said he left for the Beverly Hills department as soon as he realized what Pullen was doing.
He also cooperated with the FBI and prosecutors and wore a wire to help nab Pullen.
I was "young and stupid" he told U.S. District Judge Henry Autrey, "and I just want to make everything right."
Under federal sentencing guidelines, Biancardi faced 18 to 24 months in prison before being rewarded for his cooperation.
Pullen responded to online ads and posed as a customer until he'd lured the women to a spot of his choosing. He would then identify himself as an officer and rob the women, prosecutors say. He also raped or molested some of the escorts and even a woman who was simply passing through the tiny municipality, they say.