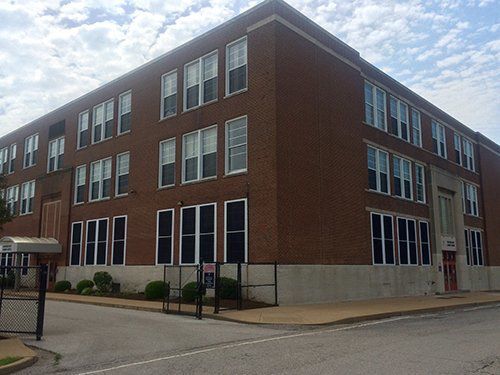 ST. LOUIS — The founder of the defunct St. Louis College Prep Charter School admitted in court Wednesday to fraudulently inflating student attendance numbers in order to secure $2.4 million in state funding.
Michael Malone, 44, admitted reporting the inflated attendance figures in order to receive more state money. Malone, who was the executive director of the school, used the money to pay operating costs and give the school an advantage over competitors, including the public school system, according to his plea agreement. Each student recruited from St. Louis Public Schools meant more money for the tuition-free charter school and less for the public ones, his plea said.
Although the charter school was on a year-round schedule with an extended school day, Malone told the state that the school year roughly matched the state requirements for minimum days and hours, and then falsely claimed the school's extra days and hours were summer school or remedial hours, authorities said.
In the 2016-2017 school year alone, Malone reported about 10,044 inflated hours. The following year he inflated school hours by 13,255, according to his plea.
When questioned by state officials about the attendance records, Malone made false statements to conceal the scheme, the plea said.
Malone pleaded guilty via video conference in U.S. District Court to three felony counts of wire fraud. Under the terms of his plea, he could face more than four years in prison at his sentencing in November, depending on a variety of factors. U.S. District Judge Audrey Fleissig told him that repayment of the money is generally mandatory.
The school's sponsor, the University of Missouri-St. Louis, first identified discrepancies in attendance data in September 2018 and notified the school's board of directors and the Missouri Department of Elementary and Secondary Education, an UMSL official said in an email.
The school closed after UMSL indicated in the spring of 2019 that it was pulling its sponsorship. At the time, the school had some of the lowest test scores among St. Louis-area charter schools, with just 24% of students proficient or advanced in English and 15% proficient or advanced in math, the plea said.
She said Malone asserted his Fifth Amendment right against self-incrimination during the investigation.
Galloway added Wednesday that her office worked with the U.S. Attorney's Office and the FBI and called corruption that affects classrooms "intolerable."
The school opened in 2011 as South City Preparatory Academy, operating out of leased space at 2900 South Grand Avenue until it bought a building at 1224 Grattan Street.
Malone told Fleissig on Wednesday that since the failure of the school, he has been painting houses and working in insurance. He earned $100,000 a year at the school, his plea said.
UPDATED Aug. 27 to add comments from University of Missouri-St. Louis officials.