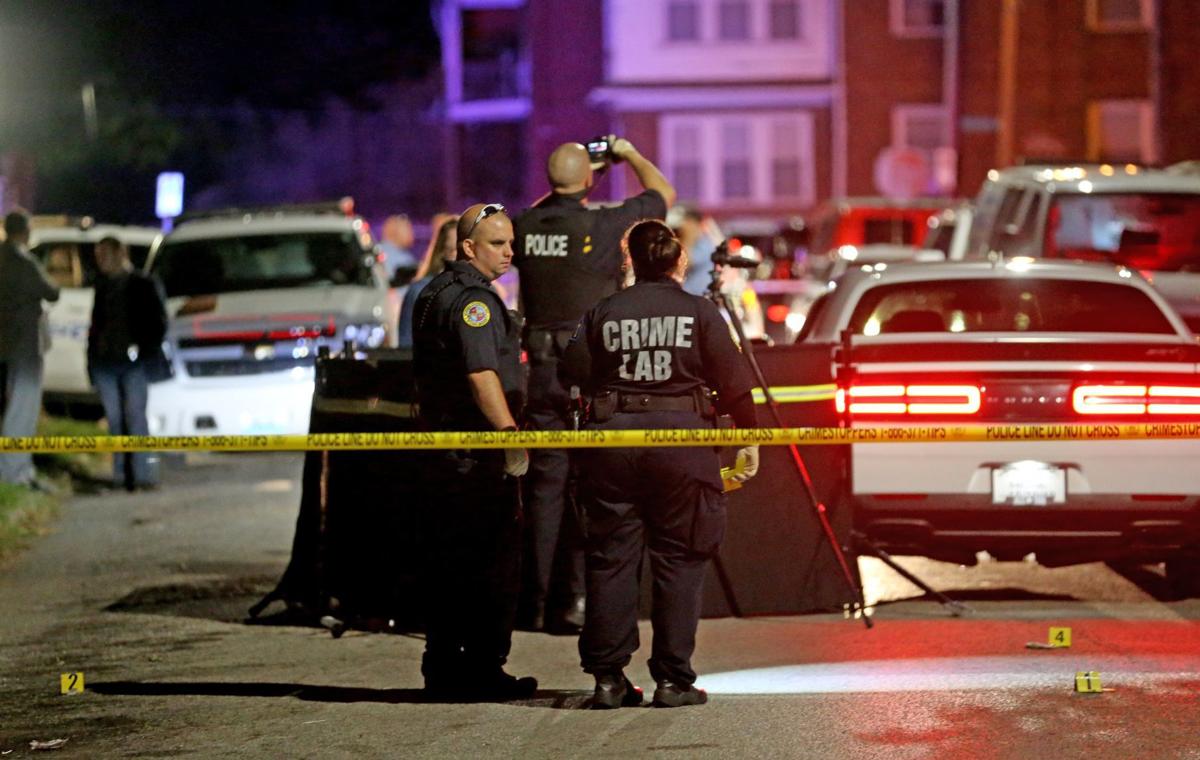 ST. LOUIS — Three shootings in a three-hour stretch in St. Louis left four people dead and a fifth person critically hurt Monday night.
The deadly violence occurred from about 8 p.m. to 11 p.m. Two of the three incidents were double shootings. In one case, a lone woman was found shot to death in an alley. All of the victims were adults.
The shootings were in sections of the city north of Page Boulevard.
This marks at least the third time this year four people have been murdered in a single day in St. Louis city, including on May 13 and again on Aug. 24.
Here is a brief rundown of Monday's violence:
Police identified the victims as Russell Rutherford, 30, of the 4200 block of Peyton Lane; and Kent Hamm Jr., 29, of the 4700 block of Cote Brilliante Avenue.
• At 8:40 p.m., a man and woman were shot in an apartment in the 8600 block of Halls Ferry Road in the city's Baden neighborhood. The woman, shot multiple times, died at the hospital. Police identified her as Deariah Jones, 21, of 8600 block of Halls Ferry Road. The man, 26, was hit in the shoulder. He was critically hurt but stable, police said. Police said the suspected killer is a 25-year-old man.
• At 10:10 p.m., police found a woman dead in an alley near the 1400 block of Hamilton Avenue, near Wells Avenue. She had been shot multiple times. The alley is in the Hamilton Heights neighborhood. Police said the woman is 34 years old. Her name has not been released. Police don't know who killed her.
Before the bloodshed Monday night, the St. Louis Police Department said the city had 149 homicides so far in 2019. Most of those cases, or 109, are unsolved.
In all of 2018, the city had 186 homicides. In 2017, there were 205 homicides; in 2016, 188 homicides; and in 2015, 188 homicides.