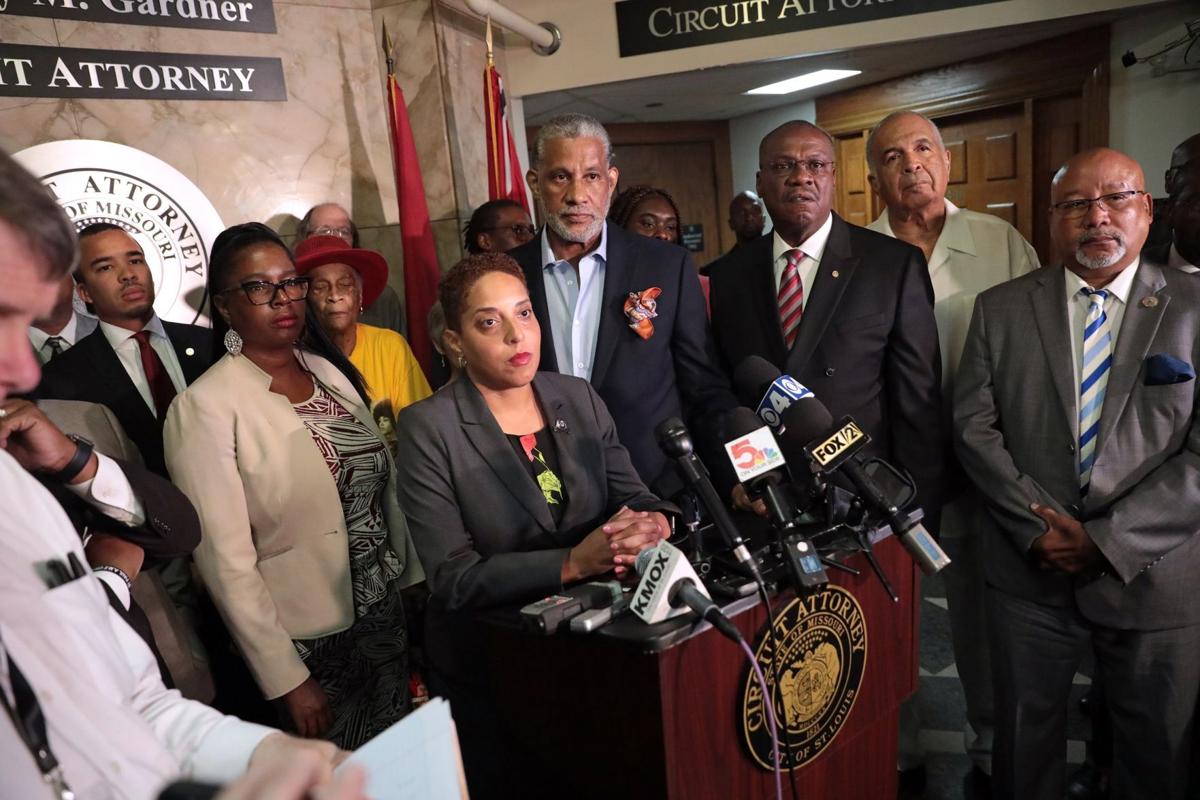 ST. LOUIS — A Fox News contributor has won a default judgment against Circuit Attorney Kimberly M. Gardner over her office's failure to respond to a lawsuit alleging violation of Missouri's open records law.
St. Louis Circuit Judge Christopher McGraugh on Tuesday ruled in favor of John Solomon, a Fox News contributor and former editor of The Washington Times who sued the circuit attorney's office alleging a failure to respond to his requests for records of Gardner's contacts with staff and other key players in the 2018 invasion of privacy investigation of then-Gov. Eric Greitens. Those people include Missouri Times publisher Scott Faughn, Clayton lawyer Albert Watkins, billionaire mega-donor George Soros and former state Reps. Stacey Newman and Jay Barnes.
A spokeswoman for Gardner said in an email Thursday that "we are reviewing the court's order and will respond in the context of the litigation."
McGraugh signed an order faulting Gardner's office for "reckless, dilatory and intentional refusal to timely file a responsive pleading" in Solomon's lawsuit after being given an additional 30 days to do so. The judge's final judgment in the case could include fines or a mandate to pay Solomon's legal fees.
Solomon's lawyer, Dave Roland of the Freedom Center of Missouri, said the effect of McGraugh's ruling is that "these were knowing and purposeful violations" of the Sunshine Law.
"They have pulled out every stop to avoid acknowledging whether or not the documents actually exist," Roland said. "And their refusal to even answer the lawsuit just blows my mind. I can't imagine what might be in these records that would be so damaging, so damning that it's worth what they're doing to try and obscure them. I'm completely mystified."
He said "it's frustrating" to have to sue for public records but hopes such court rulings remind officials at all levels of Missouri government to comply with open records laws.
The Sunshine Law, Missouri's open records law, requires governments to respond to requests for access to public records within three days. The law requires that exemptions from disclosing public records must be "strictly construed" to promote a public policy of openness.
A lawyer for the circuit attorney's office in June and July filed motions to dismiss Solomon's suit saying Eula Simmons, the office's custodian of records, never received Solomon's records request.
Solomon "failed to ascertain the proper recipient of his Sunshine Law Request," Assistant Circuit Attorney Lopa Blumenthal wrote. Solomon's "sole basis for asserting Respondents violated the Missouri Sunshine Law arise from his mistaken belief that he is entitled to documents that are privileged or constitute attorney work product, and are closed records ..."