"I, Marcia Johnson, have been mentally and physically abused off and on for three years by Samuel Scott, my husband, and request a full order of protection and asked (sic) that it be renewed at the end of each year. And when and if he is released, I request that he not be allowed to enter the dwelling. He has stolen from me on several ocations (sic). I can pack his things and his brother can pick them up. I don't trust Samuel Scott nor will I Feel Safe."

— Marcia Johnson, April 5, 2019.
Four days after Johnson, 54, wrote those words on an application for a protective order, police say Samuel Scott beat her for the last time.
She wrote them on the day this month that Scott got arrested for assaulting her in January. His bail was set at $5,000.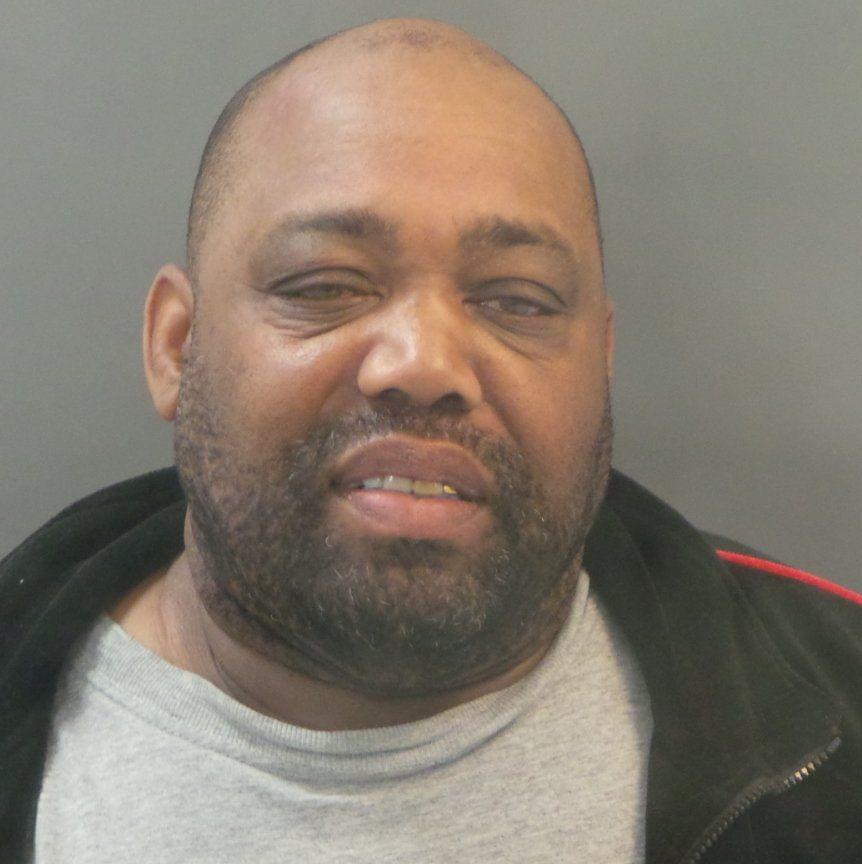 A St. Louis sheriff's deputy served Scott with the protection order at 6:10 p.m. April 9, ordering him to stay at least 300 feet away from her, according to court documents.
At 6:58 p.m., Scott was released from police custody after the St. Louis Bail Project posted his bail.
About 45 minutes after his release, police say Scott went to the apartment he shared with his wife.
By 11 p.m., officers say, they found her "near death" with severe head trauma.
She died five days later.
Johnson's death focused attention on the Bail Project and similar groups that post bail for people who cannot afford to do so.
The groups believe poor people should be able to buy their freedom while awaiting trial, just as those with the means to do so can. Bail, they argue, was never intended to keep people incarcerated before trial; rather, it exists to ensure that defendants show up for court.
The Bail Project offers data — 94.5 percent of the people it bailed out in St. Louis showed up for court dates — as proof that poor people will return to court when given the same opportunity as their wealthier counterparts.
And, advocates say, bailing out those who cannot afford to do so prevents interruptions to their daily lives. Fewer jobs are lost. Fewer educations are disrupted. Fewer families are torn apart.
But cases like Scott's and others the Post-Dispatch has learned about expose another side effect of the effort.
1,419 and counting
The Bail Project is a national organization modeled after the Bronx Freedom Fund, which opened in 2007 as a project of the Bronx Defenders, a community-based public defense office, according to its website.
It launched in 2017 with a goal to open 40 sites during the next five years using a $16 million revolving fund to bail out 160,000 people, according to the website.
Its advisory board includes celebrities John Legend, Danny Glover and Richard Branson. Funders include Propel Capital; the Virgin Unite foundation; billionaire Mike Novogratz, chief executive of Galaxy Investment Partners; and Jason Flom, founder of Lava Records, according to a story in U.S. News and World Report.
It's currently operating in 13 courts across the country, including in St. Louis and St. Louis County.
Locally, the organization has spent $2.9 million in bail payments in the city and county since it began its work here and $600,000 has been returned to the fund as cases close, said spokesman Camilo Ramirez.
In St. Louis, 841 people have been bailed out. In St. Louis County, 578 people have been bailed out. That's 1,419 people — about a third of the total bailed out nationally.
Vicshawn Blockton is among the Bail Project's clients in St. Louis County.
He sat in the St. Louis County jail for about a year after prosecutors say he admitted he was among three men who robbed a woman of her cellphone at gunpoint in 2017 in University City. Prosecutors charged him with first-degree robbery and armed criminal action. Judge Gloria Reno set his bail at $75,000.
In a motion to reduce the bond to 10 percent of $5,000, Blockton's lawyer argued he had no prior convictions, was 19 years old and would return to his mother's home and a janitorial job should he be released. Reno reduced the bond in May 2018 to 10 percent of $25,000.
The Bail Project posted $2,500 in September 2018.
Judge Dean Waldemer revoked Blockton's bail this month.
It's now set at $50,000, cash only.
'Bail disruptors'
Ramirez has not agreed to an interview or made St. Louis site manager Michael Milton available for questions since Johnson's killing.
"It's been a difficult time, and the St. Louis staff has been getting personal threats that really concern us," he wrote.
He also directed a reporter to a lawsuit that ArchCity Defenders and other nonprofit civil rights groups filed in January against the city, several judges, the sheriff and the jail commissioner for more information about the group.
It states that less than 5 percent of people charged with crimes in St. Louis are ordered released without any monetary conditions; more than 1,000 people are detained in St. Louis daily, about 85 percent of whom are being held before trial and are presumed innocent.
"Plaintiffs have a right against wealth-based detention," the lawsuit states.
Pretrial incarceration also affects a person's outcome in court, according to the lawsuit, because detained people have more difficulty meeting with their lawyers to prepare for their defense.
In St. Louis, 53 percent of people the Bail Project has bailed out have seen their cases dismissed, according to the suit. Nationally, individuals incarcerated before trial are 13 percent more likely to be found guilty and 21 percent more likely to plead guilty; four times more likely to be sentenced to jail, and have three times longer jail sentences than those who are free on bail awaiting trial, the lawsuit says.
It continues: "A decision-maker cannot determine risk to public safety based solely upon allegations of charges."
Those who post bail are called "bail disruptors" and they do not discriminate based on the type of charges when selecting who gets a bail out, according to the website.
St. Louis Circuit Attorney Kimberly M. Gardner wants the nonprofit to consider changing its approach and consider victims as well.
In Scott's case, prosecutors checked a box on a warrant application saying he was a danger to the community and/or the victim. Judge Calea Stovall Reid signed it. But the "bail disruptors" whom the nonprofit hires to post bail for inmates like Scott do not consider those types of factors when writing checks.
After Scott's story broke, Gardner said she would meet with the Bail Project leaders.
The meeting, as yet, has not happened, and Gardner's spokeswoman Susan Ryan issued a statement on Gardner's behalf pledging to reschedule it.
Gardner also vowed to ask the Bail Project to "review court records of every person for whom they want to post bail before taking any action" as well as contact prosecutors for all cases involving victims before posting bail to "determine if there are victim or public safety concerns so we can properly notify victims or witnesses."
"If all of the charging documents were reviewed by the Bail Project, they would have seen the safety concerns of the victim, prosecutors and courts. This information would have given The Bail Project an appreciation for the level of risk associated in the case," according to the statement.
It continues: "I share the desire to reduce the number of people who are unnecessarily held incarcerated prior trial," according to the statement. "This, however, must be done in a manner that also reduces the potential of harm to victims."
Post-release support?
But the nonprofit claims to weigh a person's criminal past when determining who gets a bailout, according to its website.
Scott had been sentenced to probation on a drug charge in 2003. He was sentenced to 90 days in jail for assault in 1998, and 236 days for drug possession in 1997.
The website also says "bail disruptors" interview each client and "develop a support strategy to ensure they can come back to court and engage with their legal process in a meaningful way." That includes connecting clients to voluntary services and providing support such as transportation as needed, according to the site.
But Patricia Marino said the organization didn't live up to its pledges for her granddaughter, a 31-year-old woman who suffers from mental illness. She was arrested in March after assaulting a nurse at a psychiatric ward in a hospital. She is a ward of the state, and her legal guardian asked the jail not to bail her out to anyone but her.
Marino, 80, said a guard told her granddaughter about the Bail Project. She contacted them and was released after court records show it posted her $200 bail. She called her grandmother a few hours later from downtown St. Louis. She didn't have a coat, she was cold and she was homeless. Marino picked her up and took her to a hospital where she received "appropriate care," Marino said.
"I don't know what the answer is," Marino said, "as I'm sure there are many people who are not able to post bail and can utilize the services safely. That was not the case with my granddaughter."
Johnson's family declined to comment through a family spokeswoman about their feelings about the Bail Project. They haven't had time to process that aspect of her slaying as they are focused on raising money to bury her. They've organized impromptu car washes and a GoFundMe page to do so.
Joel Currier of the Post-Dispatch contributed to this report.
Editor's note: Camilo Ramirez directed a reporter to a lawsuit that ArchCity Defenders and other nonprofit civil rights groups filed in January. An earlier version of the story incorrectly said the lawsuit had been filed by the Bail Project.