Editor's note: Scott Kleeschulte was 9 when he disappeared on June 8, 1988. He's never been found. This was the first article the Post-Dispatch reported on the missing boy, two days after he last was seen.
About 40 civilian volunteers and off-duty police officers fanned out across a wooded hillside in St. Charles County as a search for a missing 9-year-old boy intensified Thursday.
The boy, Scott A. Kleeschulte, has been missing since before a storm late Wednesday afternoon. Scott's parents are Richard and Peggy Kleeschulte of the 3300 block of Leverenz Sreet, in St. Charles.
Richard Kleeschulte said another son had seen Scott near the family home about 4:30 p.m.
Neighbors who had volunteered for the search were told to go home at dusk Thursday, but to be prepared to resume the search at 7 a.m. today.
A small group of St. Charles policemen spent most of the night checking drainage ditches and other places that might have been missed by the volunteers.
Members of the St. Charles Police Department's special TACT team worked Wednesday night and all day Thursday searching the woods where Scott was known to play, creek beds and the Norfolk & Western Railroad tracks at the northwestern edge of St. Charles. They also searched door-to-door in the neighborhoods near his home, said Lt. James Turpiano.
About 25 police officers plus several students at the St. Charles County Police Academy searched an area of about 20 acres. In addition, three officers searched on all-terrain vehicles, and one officer rode his horse. Helicopters from St. Louis County Police Department and a television station aided the search.
A helicopter with infra-red equipment capable of detecting heat from a person's body was deployed just after midnight, police said. The FBI also has volunteered a small, single-engine plane.
Officer Bob Henrich said that some of Scott's friends led searchers to at least a half-dozen caves where the boy was known to play. The caves were dug out by neighborhood children and some of the walls were in danger of collapsing, he said.
Scott, who recently completed first grade at Coverdell Elementary School, was described as about 4 feet 4 inches tall and weighing 60 pounds. He was last seen wearing a black T shirt, khaki pants and red-and-black high-top tennis shoes.
Richard Kleeschulte said his son had never been gone for more than a few hours. When he was gone, he usually would call and let his family know where he was.
''You hear about this sort of stuff happening, but you never think it'll happen to you,"  Kleeschulte said, his voice breaking. ''I just keep hoping I'll look up and see him coming down the street.''
Shemika Cosey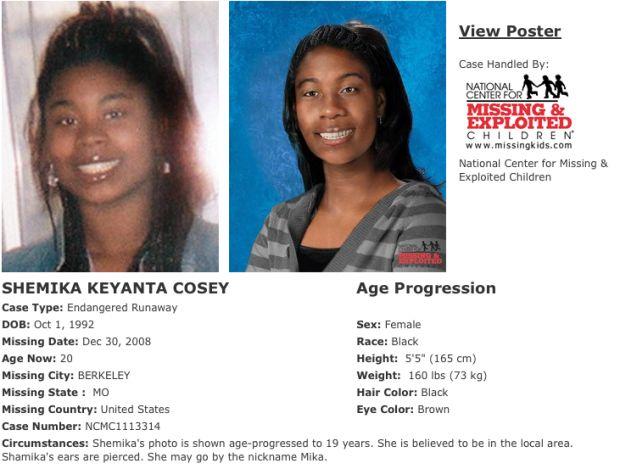 Disappeared Dec. 30, 2008.
Shemika, 16, was staying at a relative's house in Berkeley, said police Chief Frank McCall, Jr. The family woke up the next morning, and Shemika was gone. There were no initial signs of foul play — no forced entry, and nothing disturbed in the house — but McCall said Berkeley police are still investigating it as a missing person case. Call Berkeley police, 314-524-3311, with information.
Bianca Noel Piper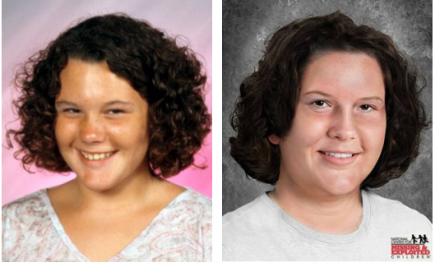 Disappeared March 10, 2005.
Bianca, 13, was let out of the car to walk about a mile to her home in Lincoln County near Foley — something a mental health professional had suggested and her mother had done before to let her calm down after a quarrel. She has not been seen since. Call the Lincoln County sheriff's office, 636-528-8546, with information.
Christian Ferguson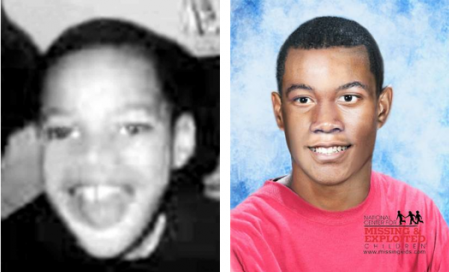 Disappeared June 11, 2003.
Christian, 9, was last seen in an SUV with his father, Dawan Ferguson. The father called 911 and told police that the SUV was stolen when he stopped to make a phone call at Skinker and Page. The vehicle was found two hours later, but Christian wasn't inside. Call city police detectives, 314-444-0072, with information.
Heather Kullorn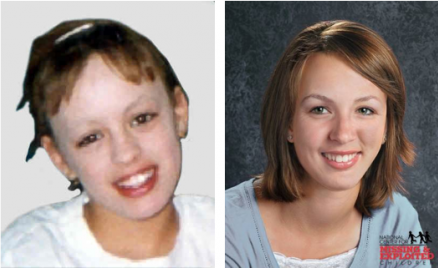 Disappeared July 15, 1999.
Heather, 12, was baby-sitting the infant daughter of family friends in Richmond Heights. The baby's father said he came home and found the infant alone and Heather gone. Call Richmond Heights police, 314-645-3000, with information.
Donna Jean Mezo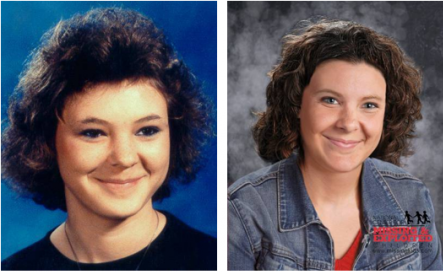 Disappeared Feb. 18, 1992.
Donna, 16, was last seen near a fast-food restaurant in Belleville. Her boyfriend was questioned by police and took a lie-detector test but was himself found dead a few months later. A suicide note was found with the body, but the gun he'd been shot with was in a nearby lake. Call Belleville police, 618-234-1212, with information.
Arlin Henderson
Disappeared July 25, 1991.
Arlin, 11, went to ride his bicycle near his house, near Ethlyn, Mo. He has not been seen since. In 2001, Joshua Spangler confessed to killing Arlin at the behest of two other men, pleaded guilty of murder and testified against them. He later recanted, admitted he made up the story and pleaded guilty of perjury. Call the Lincoln County sheriff's office, 636-528-8546, with information.
Gina Dawn Brooks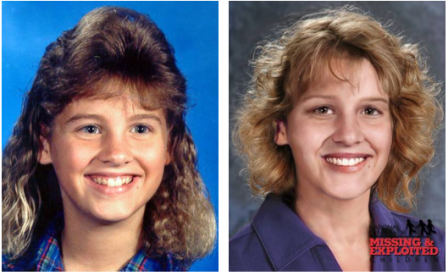 Disappeared Aug. 5, 1989.
Gina, 13, was abducted by two men in a station wagon as she rode her bike near her home in Fredericktown, Mo. A murder charge was filed against Nathan D. "Danny" Williams, a convicted child rapist, in 2003, but it was dropped for lack of evidence. Call Fredericktown police, 573-783-3660, with information.
Scott Allen Kleeschulte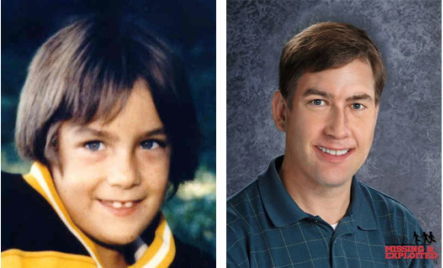 Disappeared June 8, 1988.
Scott, 9, was last seen playing in the neighborhood near his home in St. Charles shortly before a thunderstorm. Call St. Charles police, 636-949-3300, with information.
Cherie Barnes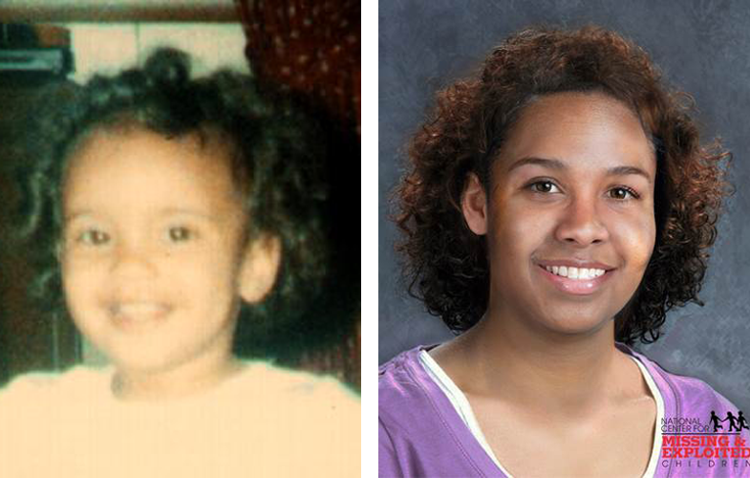 Missing since Jan. 7, 1987
Cherie Barnes, shown on the right as a 32-year-old in an age-progressed photo, was last known to be with her mother, who was eventually found deceased. She was last seen in the Kansas City area; her stepfather Larry Vasser, had told family and detectives that the girl was safe, but refused to say where she was. Anyone with information should contact the St. Louis Police Department, 314-444-5818.
Kelly Allen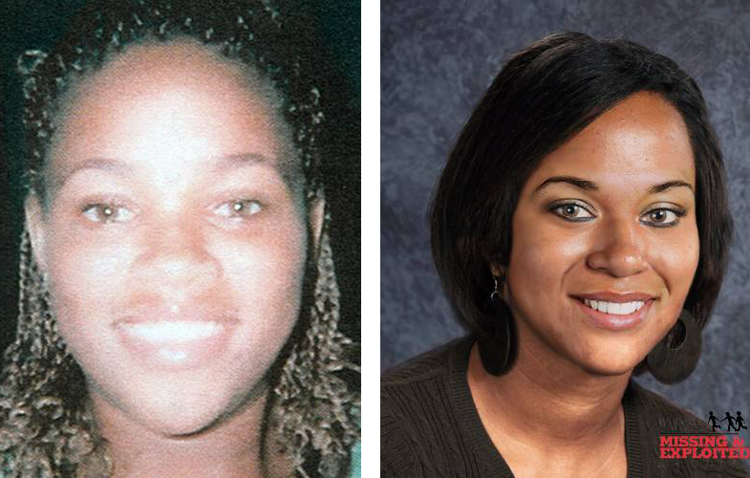 Missing since March 13, 2007
Kelly Allen, shown as a 25-year-old in the age-progressed photo, was last seen leaving a friend's home in Berkeley; she lived in St. Louis. She has a tattoo of brown eyes and a flower on her left shoulder, and a tattoo of a half moon behind her left ear. Anyone with information should call the St. Louis Police Department, 314-444-5338.
Peggy Alt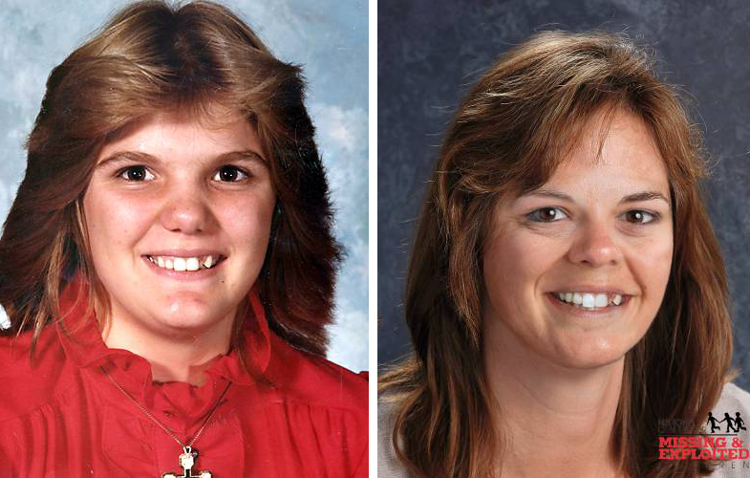 Missing since March 2, 1985
Peggy Alt, shown as a 44-year-old in the age-progressed photo, was last seen at her home in High Ridge. She may go by her nickname Lynn and has a scar on her left arm. Anyone with information should call the Jefferson County Sheriff's Department, 636-797-9999.
Raymond Dampier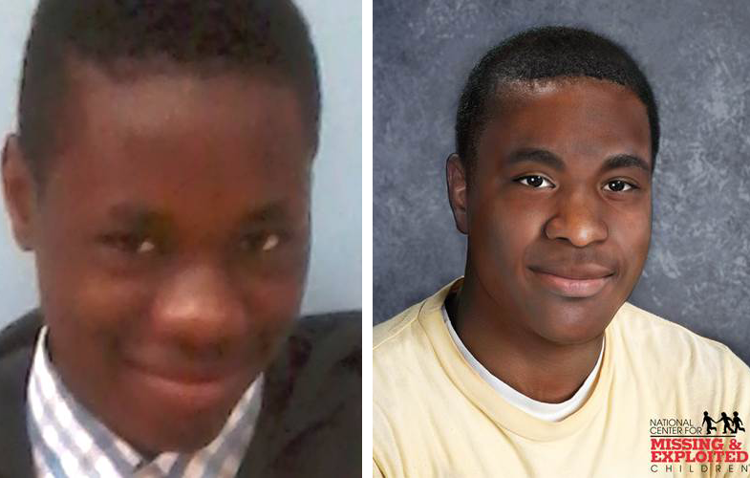 Missing since Nov. 22, 2012
Ramond, shown as a 19-year-old in the age-progressed photo, may travel to California. He has a scar on his forehead. Anyone with information should call the Ferguson Police Department at 314-522-3100.