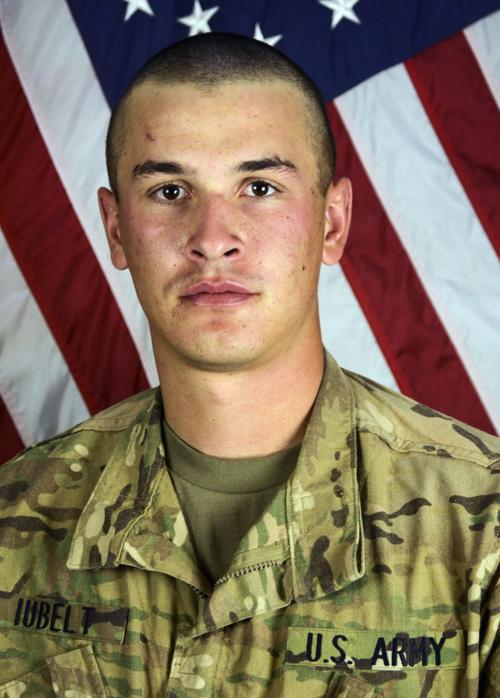 DU QUOIN, ILL. • Funeral services have been set for a soldier from Southern Illinois killed in Afghanistan.
The remains of Army Pfc. Tyler Iubelt of Tamaroa, Ill., will be flown to Scott Air Force Base in St. Clair County on Monday and then escorted to Searby Funeral Home in Du Quoin, according to the Belleville News-Democrat. Visitation will take place there, with funeral services scheduled for Wednesday at First Baptist Church.
Iubelt, 20, died of injuries inflicted by an improvised explosive device that also killed Sgt. John W. Perry, 30, of Stockton, Calif., according to the Defense Department. Two American contractors also died in the explosion Nov. 12. An additional 16 U.S. service members and one Polish soldier were wounded.
The Taliban claimed responsibility for the attack, which it said was carried out by a suicide bomber inside the base.