ST. LOUIS • Chester Goodson estimates he has been shot at 50 times or more in his life.
He has seen countless others get shot or shot at. He's seen some of them die. And he's lost count of how many funerals he has attended.
After serving time in prison, he says he's now out of the gang life. But some of his nephews are still close to it.
Three have been shot, and two of them are paralyzed, including Lamarr Pearson of St. Louis County. He has been shot 14 times in four separate shootings.
Together the two — Goodson, 43, and Pearson, 29 — illustrate how the gang landscape has evolved in St. Louis, from the highly organized Crips and Bloods you might picture when you hear about gangs to the loosely affiliated crews of criminals actually at work today.
The Crips and Bloods are still active in some major cities such as Chicago, Los Angeles and New York, with higher-ranking members calling the shots on who lives and who dies. But the gang landscape in St. Louis is much more nuanced. Gang members here now act more as individual entrepreneurs, robbing, stealing, dealing drugs and burglarizing for their own benefit rather than for the betterment of their organization, said Sgt. Carl Cunningham, who heads up the city's gang unit.
"The younger factions do not have clearly defined loyalties and their motives aren't cut and dry," he said. "They just happen to come up with a collective name, but it's about survival of the individual and what the individual needs at any given moment."
Pearson, who sometimes still hangs with fellow members of a crew called the Boys of Destruction despite being paralyzed from the chest down in a shooting last year, agrees.
"Nowadays there's no role models out here trying to make it all about the gang, or trying to make their gang come up … It's all about the money now more than anything," Pearson said. "Before you knew what you were doing and what you were doing it for. Now you've got dudes out here killing that have nothing to do with their gang."
The area's gangs themselves aren't responsible for the majority of recent violence, authorities and experts say. Police estimate that 36, or one out of every five of the 188 homicides in 2016, involved a documented gang member as a victim or suspect. Even in those cases, police do not know how much of a role, if any, gang membership played in the crimes.
Only about 6 percent of the city's roughly 2,100 aggravated assaults with guns involved documented gang members as victims or suspects in 2016.
Homicides this year are running ahead of last year's pace, but only about 12 percent involved a documented gang member as a victim or suspect.
But police say gangs and their members are still worth monitoring. Even if there isn't one gang leader at the top directing such an organization, the loosely structured crews in St. Louis are confederations of the area's most violent criminals, said Lt. Col. Ronnie Robinson, commander of the city's gang unit.
"Our primary purpose is to cut down on retaliatory shootings," Robinson said, adding that there is no way to measure how many crimes are prevented. "But before, you knew who you could focus on and what to target to bring down a gang.
"Today, it's so individually based, there's no more cutting the head off the snake. You have to concentrate on individual members. It's more like a game of whack-a-mole."
Tracking gang members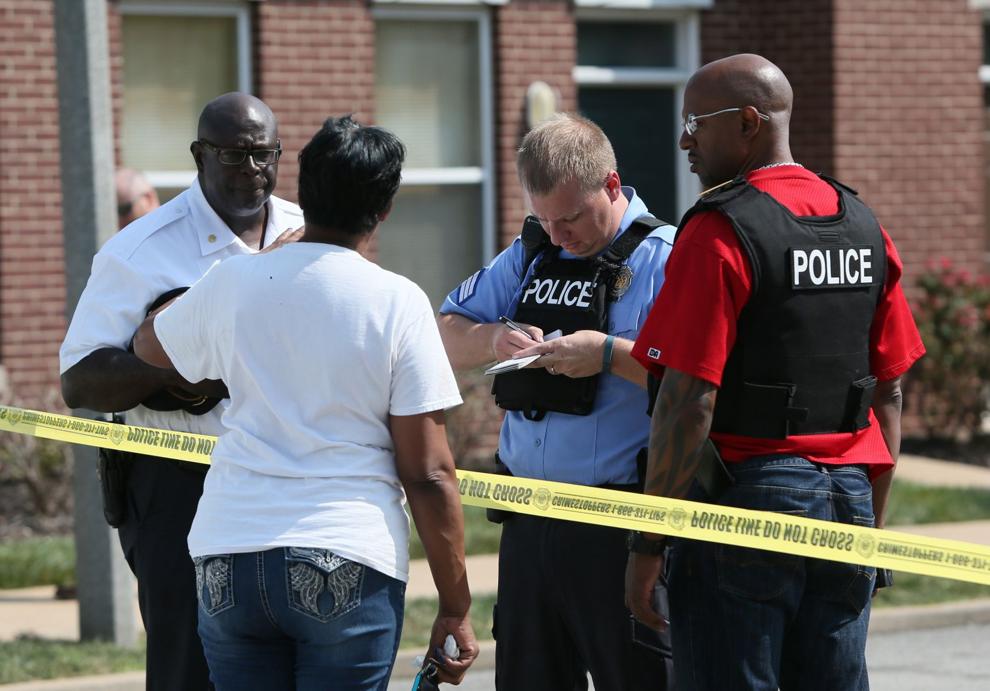 Police estimate there are about 2,000 documented gang members in this city of about 300,000, spread across 121 documented gangs. Expand the circle to the greater St. Louis area and into St. Louis County, St. Charles County and parts of Illinois, and there are 3,000 to 5,000 documented members that belong to about 600 gangs, Cunningham said.
Keeping track of them requires documenting the moves of individual gang members. Every time officers make contact with a known gang member, they note when and where it occurred and name the people the gang member was with at the time.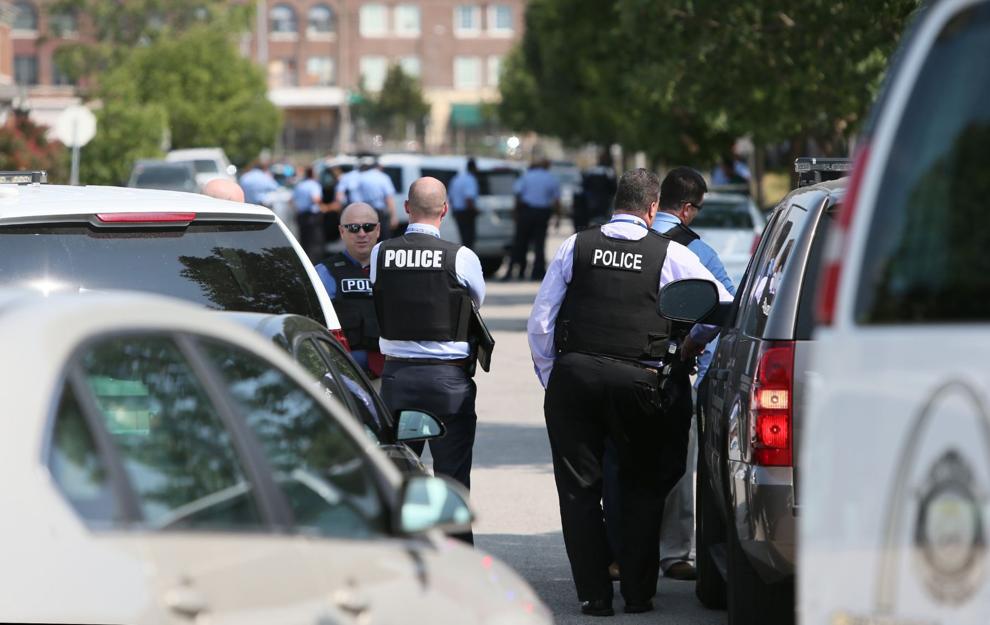 Tracking gang members is a tedious but necessary process, said former St. Louis Police Chief Dan Isom, now a criminologist at the University of Missouri-St. Louis.
"Is the gang unit the entire solution? No, it's a piece of it," Isom said. "Whether they're loosely affiliated people or highly organized, those relationships are a significant part of the violence in the community."
Goodson said he remembers gang members coming in from Los Angeles during the height of the crack cocaine epidemic in the early 1990s to try and start hierarchical gangs, but it never really took hold for the long term.
Membership in St. Louis gangs is based on neighborhoods, not allegiances to a particular organization, he and the authorities who monitor gangs say.
"It's all about what block you are from," said Cunningham, who leads the police gang unit.
In Goodson's neighborhood, the Boys of Destruction ruled. Becoming a member wasn't really a choice, but rather an assumption, Goodson said.
"I just used to hang around them a lot because that's where I lived, and the next thing you know, they were calling me a BOD," Goodson said.
There aren't really turf wars. Every corner is equal opportunity, not clear territory of one gang or another.
Members still don colors, but they don't get killed for wearing them in the wrong area, authorities say. Committing crimes as a rite of passage into a gang is rare. Gang members today tag each other with graffiti on their social media sites, as well as flash their guns and money in online posts.
A renewed focus
Interim Police Chief Lawrence O'Toole has boosted the gang unit to include seven detectives and two sergeants and growing, up from the four to six detectives the unit has had in recent years. He also centralized them in one location.
The police department did not make O'Toole available to explain the changes.
The move is a shift from how addressing gangs worked under the previous two chiefs, Isom and Sam Dotson. In fact, both bristled whenever the word "gang" was used by reporters asking about motives behind murders through the years.
Both say their aversion to the word was a way to dissuade the public from oversimplifying the city's crime problem.
"People want to simplify it and say, 'If we get rid of gangs, we get rid of violence,' and that's not necessarily true," Isom said.
Chalking up violence as simply a gang problem can also divert attention from the unmet needs at the root of violence, such as a lack of strong role models, unstable households and poverty, Dotson said.
"Why aren't there gangs in Chesterfield?" he asked. "Because those needs are met at a different level. You often see gangs in poor to middle-income neighborhoods where those needs aren't being met."
When violence increases, young men are more likely to seek perceived safety through membership in a crew or gang, according to UMSL criminologist Rick Rosenfeld.
"Kids join believing they will be protected, but the problem is that belief turns out to be false," Rosenfeld said.
A life of violence
Pearson, the gang member paralyzed in a shooting last year, has believed that someone is going to kill him since he was 5 years old.
That's when he and his two brothers saw their mother raped, beaten and strangled by a stranger inside their home. They spent two days with her corpse before an uncle broke down a door to get in. Her killer was never caught.
"That's when I thought, 'Eventually, someone is going to kill me,'" Pearson said. "It just made me coldhearted. I never used to picture myself living past 17 or 18."
Pearson's father, for whom he is named, wasn't around. It was 1993, and the elder Pearson was about three years into a prison term for killing an off-duty St. Louis police officer during a robbery.
He grew up living with relatives in a neighborhood where the Boys of Destruction recruited him. It was the same gang his uncle belonged to.
He was shot six times by a St. Louis police officer in 2005, he said. A jury acquitted him of assaulting the officer. He was shot twice while driving and once while arguing with some men outside a gas station. The last shooting, on July 17, 2016, left him paralyzed.
Even though he's paralyzed, Pearson said he considers himself an active member of his gang. But, like most gangs in St. Louis, Pearson said the crew serves more as a social group than an organized criminal enterprise. He attributes all of his shootings to personal beefs, not gang-related issues. Pearson declined to say whether he knew who shot him or why.
Drug networks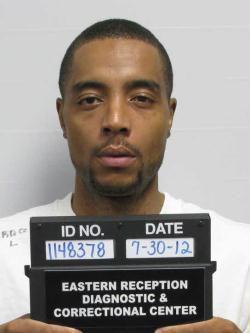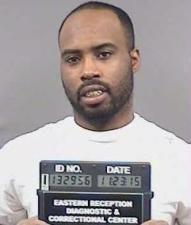 Though St. Louis gangs lack structure and hierarchy, they sometimes do carry out retaliation killings, said Assistant U.S. Attorney Jim Delworth, who oversees the Organized Crime and Drug Enforcement Task Force. He cited a group called the Downtown Taliban as an example.
In March, seven members of the Taliban street gang were arrested on heroin charges. Indictments say that they were all members of other gangs who joined up to sell drugs — again, abandoning allegiance to a gang in the traditional sense and collaborating for their own individual benefit.
Some of its members were linked to rolling gun battles, according to former U.S. Attorney Richard Callahan. Their arrests came earlier than authorities had initially planned because they feared a retaliation shooting might be in the works.
Mostly it's drug-related crimes driving violence rather than gang activity, Delworth said.
He cited the case involving Anthony Jordan and Adrian Lemons as an example. Indictments alleged that the men were bringing bulk shipments of cocaine here from Mexico and supplying it to criminals across multiple gangs.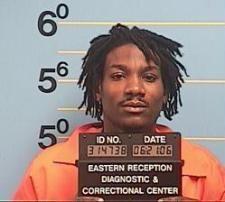 Jordan was initially charged in 2015. Since then, Lemons and 32 others have been added to an indictment containing a series of drug-related charges.
The defendants were initially accused of a role in four murders, but law enforcement sources at the time said they suspected links to as many as 17. But Jordan and Lemons weren't gang members; they were drug traffickers, Delworth said.
"These murders took place as a result of drug trafficking, not a gang war," Delworth said. Still, understanding their customers' ties to various gangs was crucial to the case, he said.
Getting out
It was that kind of crime — drug trafficking — that led to a federal indictment for Goodson in January 2010, when he and another man sold crack to an undercover FBI agent.
It was the moment Goodson said convinced him to leave the gang and criminal lifestyle. Goodson pleaded guilty to one count of possession with the intent to distribute crack cocaine and served six years.
He now lives in St. Louis County and works for a chemical company. He started as a temporary hire, and now works full time with some supervisory duties.
Goodson is part of a federal program called Project GRIP, or the Gang Re-entry Initiative Program, designed to prevent felons from returning to gangs. Compliance can mean an early release from supervision, saving tax dollars.
He said he doesn't miss his old life, but he gets glimpses of it if ever he's around some of his nephews who are gang members. "I'm living a better life now than I ever have," he says. "I'm not looking over my shoulder anymore."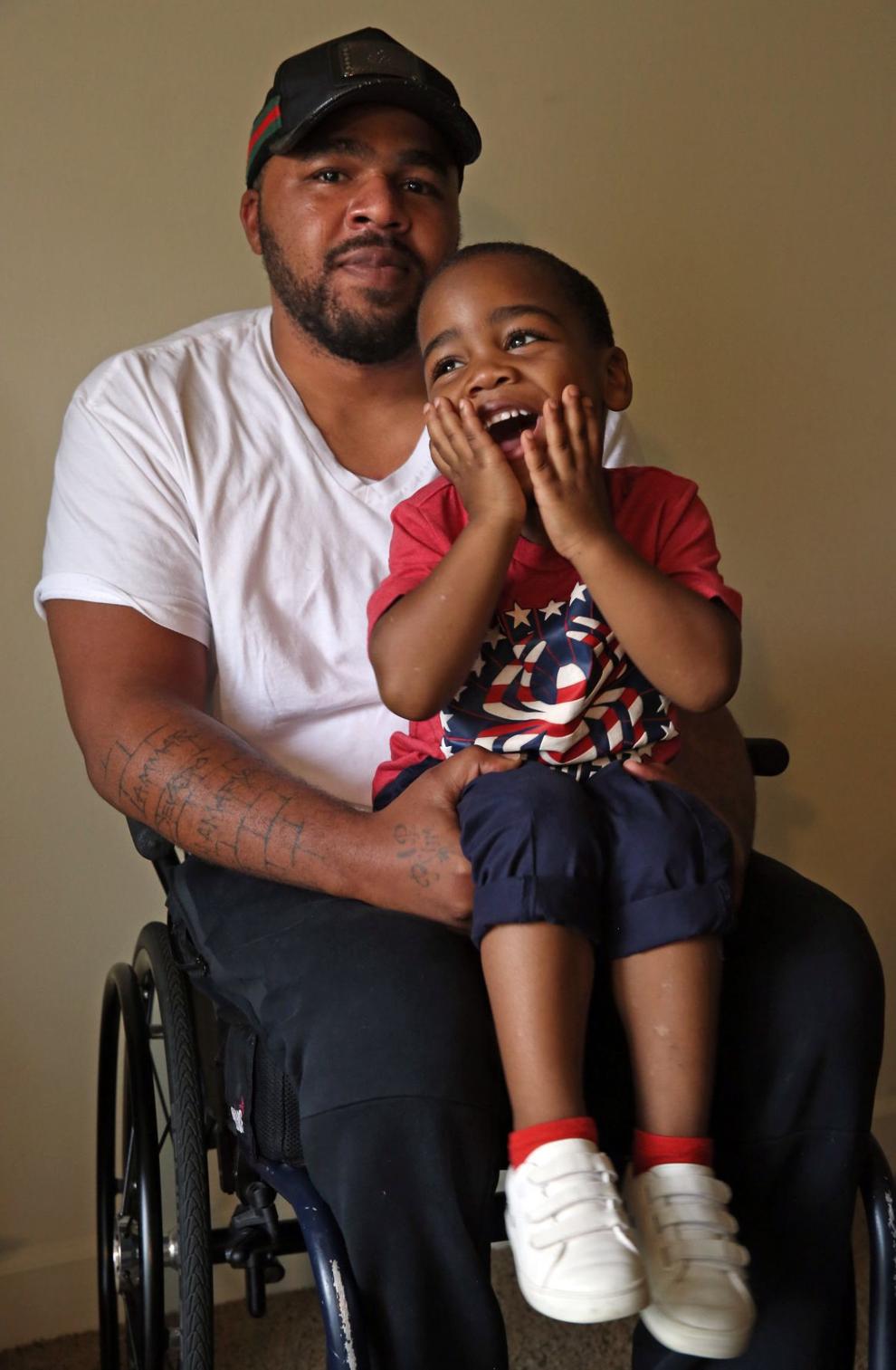 Pearson, the nephew who has been shot 14 times, said he doesn't get around as much as he did before he was paralyzed. He now spends his days mostly at home in a St. Louis County apartment with his girlfriend. He has three children and said he's happy to be alive to see them grow up. Still, he says, "even if I say I'm out, the streets is always going to say, 'you in.'"
Sometimes he runs into others whom he once considered rivals. Typically, they share a look of solidarity.
"It's kind of like, 'It's good to see you still here,' because a lot of people aren't here no more," Pearson said. "As we got older, we realized it wasn't really worth it and we ain't got to worry about each other no more."
But, Pearson said, he also realizes not everyone can let go of the past.
"Even when you say you'll forgive yourself, other people won't," he said. "After all I've seen and done, I know if (death) is going to come, it's going to come and there ain't nothing you can do."