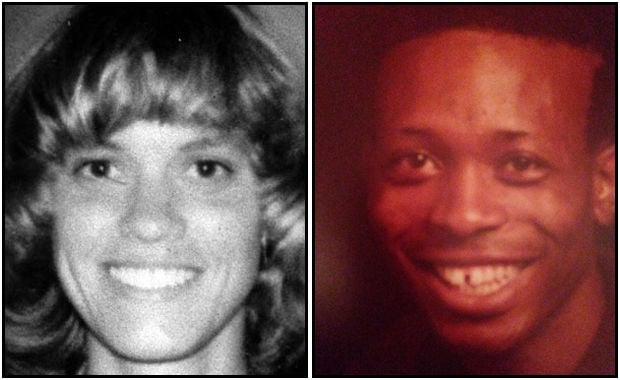 UNIVERSITY CITY • George Allen plans to have lunch today at Blueberry Hill on the Delmar Loop, his first meal outside a prison in almost 30 years.
His bid for permanent freedom remains in the courts, but defense attorneys announced Tuesday that the judge who overturned Allen's conviction for a 1982 murder has decided to allow him out for the wait.
Cole County Circuit Judge Daniel Green indicated to lawyers that he will sign a release order at 9 a.m. today in court in Jefferson City. Allen's mother, Lonzetta Taylor, plans to be there to watch, and to join defense lawyers in escorting her son to stay in her home in University City.
"I'm so excited," she told a reporter Tuesday.
The iconic Blueberry Hill restaurant was chosen by the lawyers for a lunch stop. Then mother and son will proceed home, where they expect to have visitors.
"We're going to rest from all of the excitement," Taylor said, chuckling.
In a 75-page ruling Nov. 2, Green voided Allen's conviction in the killing of Mary Bell, 31, who was raped and stabbed to death Feb. 4, 1982, in her apartment in the LaSalle Park neighborhood. Green ordered that Allen be released within 10 days, unless St. Louis Circuit Attorney Jennifer Joyce decided to retry the case. Joyce announced last week that she would not prosecute Allen, 56, on fresh charges because — among other things — two key witnesses have died.
However, Attorney General Chris Koster's office announced it would appeal Green's ruling, and asked that Green keep Allen behind bars in the meantime.
Green initially granted the request, writing in his order that he believed the law required him to do so. Allen's attorneys, from the Bryan Cave law firm in St. Louis, filed a motion disputing the ruling. "We provided case law that was convincing and clearly stated that George should be released," said Tim O'Connell, an associate with the firm.
According to the Innocence Project, also on the case, the judge said he was swayed by that argument and would free Allen on his own recognizance. O'Connell said lawyers waited to announce the result until being sure the attorney general would not appeal the release.
Nanci Gonder, a spokeswoman for Koster, said the office has that option but will not use it, given an appellate court ruling under similar circumstances earlier this year that bail is at the discretion of the trial judge.
A hung jury voted 10-2 for Allen's acquittal in 1983; a different jury convicted him in a retrial three months later. He was sentenced to 95 years in prison.
Green ruled that St. Louis police withheld critical evidence favorable to the defense and forced Allen's confession, leaving him without a fair trial. The judge said even though there was no evidence that prosecutors knew of the withheld evidence, the police actions violated disclosure requirements of the Supreme Court ruling in Brady v. Maryland.
Dean Hoag, who had prosecuted Allen and now works as an assistant U.S. attorney here, declined to comment Tuesday.
Doug Levine, Allen's original defense attorney, who now works in the St. Louis County public administrator's office, called Tuesday's development the "absolutely the correct decision."
"That's wonderful news," he said, adding in reference to the attorney general's office, "It's outrageous that they would proceed with an appeal on this case."
Levine said work will prevent him from heading to Jefferson City today. But if he were able to see Allen, he said, "I'd love to shake his hand."
Robert Patrick of the Post-Dispatch contributed to this report.