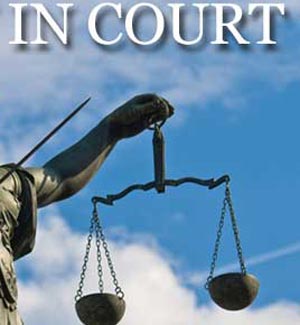 ST. LOUIS • The makers of the "Girls Gone Wild" video series are taking a case to the Missouri Court of Appeals, complaining that a woman who sued them in St. Louis Circuit Court shouldn't have been granted a new trial.
Last summer, jurors rejected the woman's claim that the producers of the video damaged her reputation by showing her tank top being pulled down by another person in a Laclede's Landing bar.
In November, Circuit Judge John J. Riley granted a new trial, saying their finding was against the weight of the evidence.
Lawyers for the defendants, Mantra Films Inc. and MRA Holding LLC, filed an appeal earlier this month, saying that they are expecting to raise the issue of whether the trial court abused its discretion in granting the new trial.
The woman's attorney, Stephen Evans, said the motion wasn't unexpected and he thought the appeals court would have a decision in five or six months.
The woman, identified in court documents as Jane Doe, was 20 when she went to the former Rum Jungle Bar, where the incident happened in 2004. The woman sued in 2008, after a friend of her husband's told her that she was in one of the videos. She and her husband and children live in the St. Charles area.
In his finding granting the new trial, Riley wrote: "It is clear from viewing the video that plaintiff was an unwilling participant in the exposure of her breasts, and she can be seen visibly mouthing 'no' and she immediately covered herself up after her top was pulled down, " he wrote. "It is apparent that plaintiff did not consent to her bare breasts being filmed and used by defendants."