A Godfrey fire captain killed when a burning home near Bethalto partly collapsed came from a firefighting family and had worked in Metro East departments since 2001.
Capt. Jacob "Jake" Ringering of the Godfrey Fire Protection District and three other firefighters were injured in the fire late Tuesday afternoon. Ringering died from his injuries after being taken to a hospital. He was 37.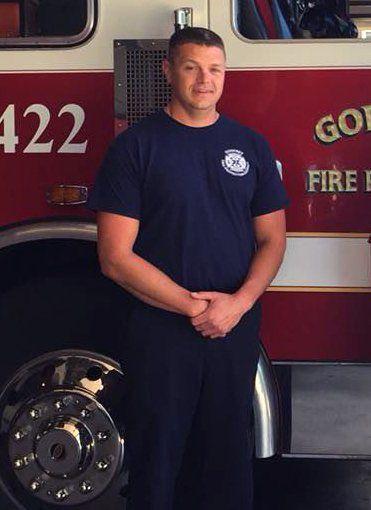 "Jake was gold," Godfrey Fire Chief Erik Kambarian said in an emotional news conference Wednesday. "He embodied this department. People joined this department because of Jake, and people wanted to be like Jake."
Ringering's father, Larry Ringering, was a longtime fire chief in East Alton. His grandfather, Ed Ballard, retired as a fire captain with the East Alton department, where a young Jake Ringering got his career start.
"I've known Jake since he was a kid," East Alton's fire chief, Rodney Palmer, told the Post-Dispatch. "He's just a great all-around man."
Palmer said Jake Ringering was "a heck of a firefighter, very well trained. He was an instructor himself. He was aggressive. He went in there and got the job done. It's really a shock, the whole thing."
Ringering and another Godfrey firefighter, Luke Warner, were outside the burning home when a portion of brick wall collapsed and struck the men, Kambarian said.
Ringering died at Alton Memorial Hospital. Warner was taken by helicopter to a hospital in St. Louis with two broken legs and other injuries not considered life-threatening. He underwent surgery Wednesday and was reported to be stable. Two firefighters with the Bethalto Fire Department were also injured in the collapse Tuesday. They were both treated at a hospital and released.
Fire under investigation
The Madison County sheriff's office first received a call about the fire, in the 4000 block of Culp Lane just outside Bethalto, about 4:30 p.m. The Fosterburg Fire Department responded to the scene and then requested aid from the Bethalto, Cottage Hills, Brighton, Dorsey and Godfrey fire departments.
T. Mike Dixon, chief of investigations for the Madison County sheriff's office, said the people who lived there were not at home when the house was in flames.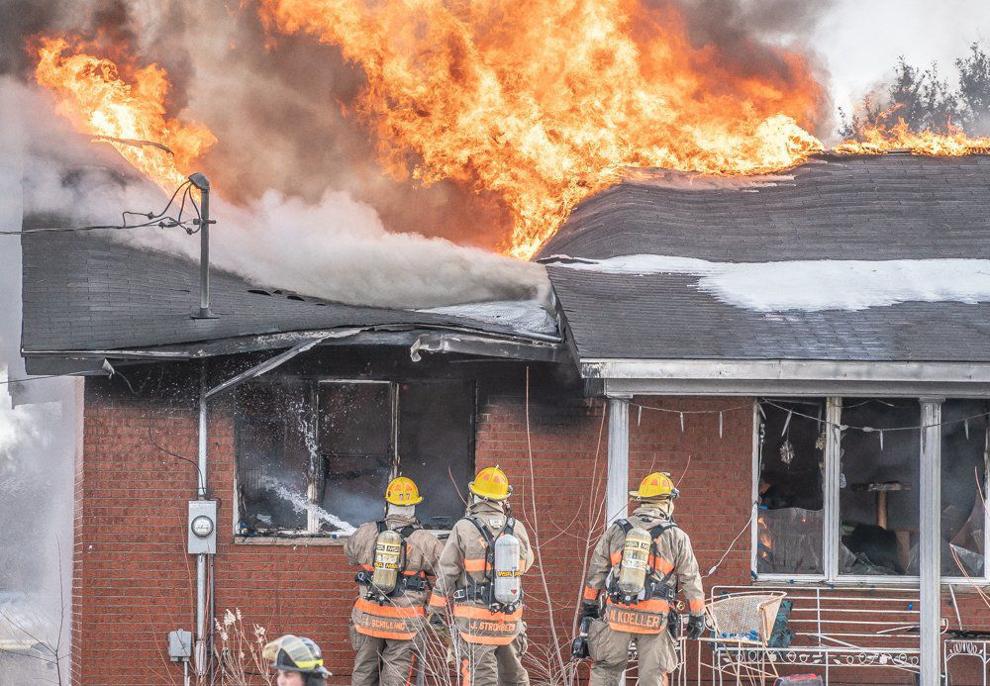 The Madison County sheriff's office is working with the state fire marshal to investigate the cause and origin of the fire. Investigators will look at the structure of the building to see if there was something unusual that would have caused it to collapse.
The road leading to the fire scene was still closed Wednesday, at the order of the fire marshal. The scene is difficult to clear, Dixon said. With the partial collapse, thousands of pounds of roof material are on the floor. And there is thick ice, after water quickly froze in the frigid temperatures.
"It will take a long time for the fire marshal to determine a source," Dixon said.
The small, three-bedroom home sits on 10 acres just east of Interstate 255. Jeffery Golike lives across Culp Lane and to the west of the house that burned. He was outside Tuesday afternoon clearing snow from his car. Trees block his view of the home, he said, but he knew something was wrong when he saw firetrucks race by.
"It was already burned through the roof when the firefighters were hooking up their hoses," Golike said.
Golike said he didn't know his neighbors. His aunt had told him no one lived there, but Golike thought otherwise because every evening the small display of Christmas lights on the brick home was illuminated.
'A classy, classy guy'
Ringering had been with the Godfrey fire district since 2010, and worked his way up through the ranks to captain. Godfrey hired him from East Alton, where he had been a full-time firefighter for five or six years, Palmer said. Before that, he served as an on-call paid firefighter beginning in 2001.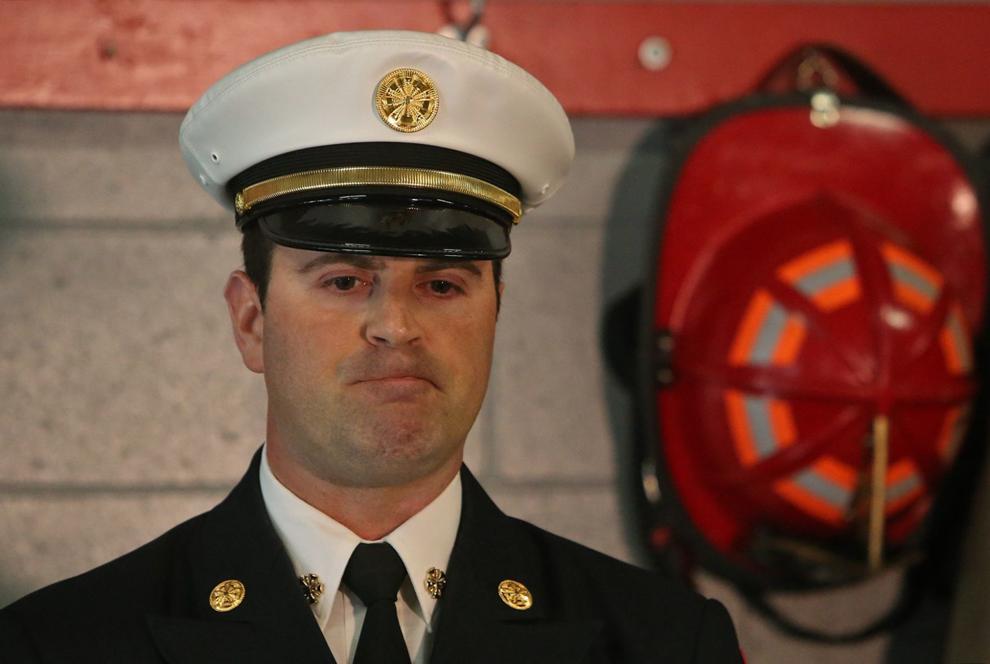 Godfrey Chief Kambarian called Ringering a "natural leader who set the example" in the department.
"If we had a time machine and we could go back, we would," said Kambarian. "But we have to live with this now and make our department stronger, and never forget that Jake is going to be with us."
Ringering represented the paid firefighters as union president, and had worked as a fire science instructor at Lewis and Clark Community College.
Warner, the other injured Godfrey firefighter, is a Navy veteran and had been with the department since 2003.
Firefighters from neighboring departments were standing in for Godfrey firefighters at fire stations Wednesday so Ringering's co-workers could be with family as they mourned.
"Every heart in the community of Godfrey is hurting," Mayor Mike McCormick said.
Steven Rynders, who has served on the Godfrey Fire District's Board of Trustees about 10 years, said the original Godfrey fire department was formed in the 1950s. It's still a small department today made up of a combination of paid firefighters and volunteers.
"We've never lost a man in the line of duty," he said. "Never."
Rynders was at the hospital Tuesday night, along with Ringering's parents, when Ringering was pronounced dead. "They're taking it rough," he said. "Everybody is."
In Godfrey on Wednesday, flags were flown at half-staff and signs on businesses and schools displayed messages mourning Ringering, including area business Bob's Lawn and Garden.
Owner Rick Crivello, a former Godfrey volunteer firefighter, said Ringering was well-known .
"He was the kind of guy who would drive the firetruck to the school so kids could take a ride," Crivello said. "I couldn't believe this happened here."
Rachel Rice and Erin Heffernan of the Post-Dispatch contributed to this report.
---
EDITOR'S NOTE: An earlier version of this story contained incorrect information about where the firefighters were when the building partially collapsed. This version has been updated.