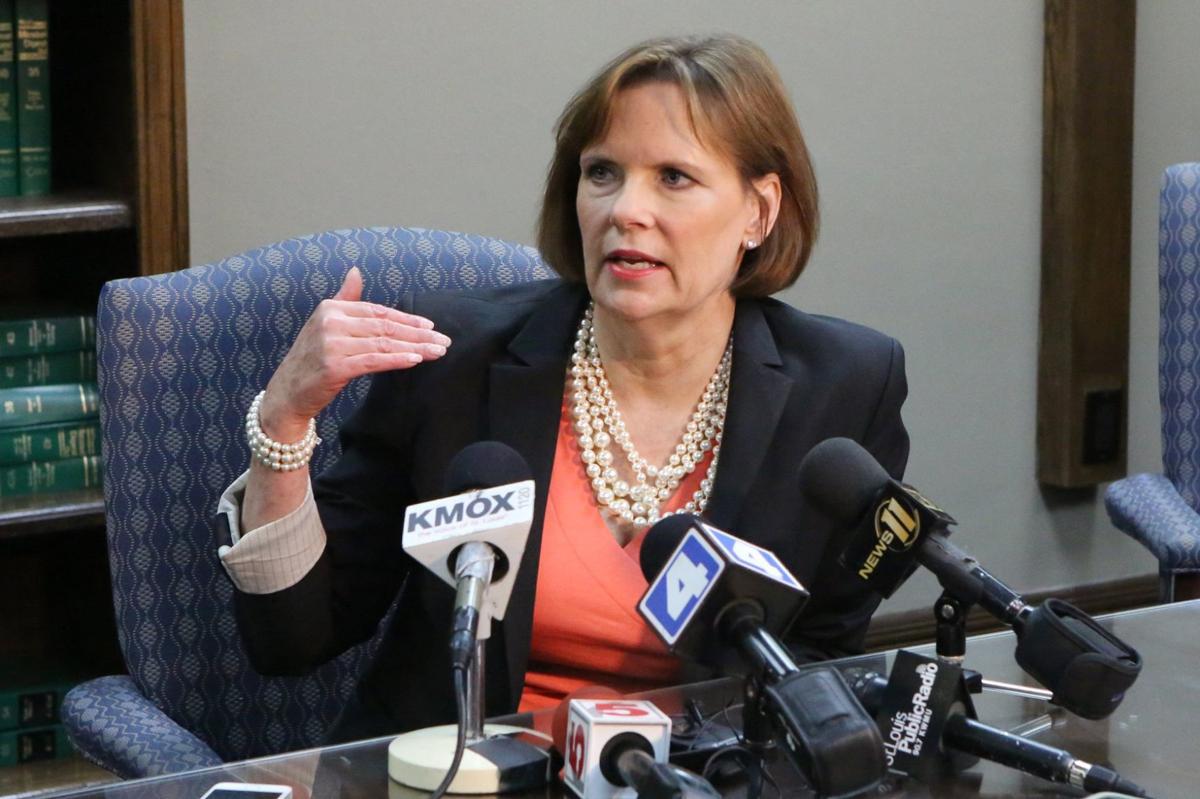 ST. LOUIS • A man who worked as a luggage courier says a navigation app sent him to the wrong St. Louis address two years ago.
Ronald Gunn, now 35, says that simple mix-up put him in the driveway of the wrong home — the home of a St. Louis police officer who confronted Gunn while off-duty. The two ended up in a scuffle, and Gunn landed in jail, he says in a lawsuit filed earlier this month.
Gunn, of the Spanish Lake area, was charged with assaulting an officer and resisting arrest after the incident on Feb. 19, 2014, but those charges were dropped four months later.
In his suit filed June 1 against Sgt. Gary Foster and Circuit Attorney Jennifer Joyce, Gunn claims he was the victim of "malicious prosecution" based on a lack of probable cause.
Gunn, who is black, said in an interview that he believes the white sergeant targeted him because of his skin color, and says the incident is an example of how black men in the St. Louis area are often treated by white officers.
"I'm not this guy who's just looking to stir the pot, but I'm tired of being treated like a second-class citizen because I'm a black man," Gunn said in an interview.
Foster could not be reached for comment. Joyce said in a prepared statement that Gunn's claims "are completely without merit," that she had not been served with the lawsuit and that she doesn't discuss pending litigation.
All cases, she said "are based on the law and available evidence at the time of the charges." Joyce would not say why the charges against Gunn were dropped.
Diverging accounts
Gunn says he was working his second day as a courier for a lost-luggage delivery service when his cellphone's GPS navigation app led him to Foster's home in the 4100 block of Weber Road instead of a nearby home with an identical house number. Foster's home is on the southern edge of the city near the River Des Peres.
Gunn pulled his Chevrolet Camaro into Foster's driveway about 1 p.m. and left two pieces of luggage on the porch, he says. He drove off but returned shortly to retrieve the bags after realizing the mistake. As he was getting back in his car, Foster pulled up behind Gunn and blocked him in.
A police report says Foster was off duty and coming home from errands with his son when he saw the Camaro "occupied by a single black male driver" and that his "initial thought was that his residence was being burglarized." Foster told his son to stay in the car and take down the Camaro's license plate.
The version of events given by Gunn differs from the police report from there.
The report says Foster told Gunn he was an officer and displayed his badge. Gunn wouldn't say why he was in the driveway, the report says.
But Gunn said Foster was "combative" when he approached his car and didn't identify himself as an officer.
Gunn said he provided his name and offered paperwork to prove employment, but refused to get out of his car or show his license because he thought Foster was a civilian.
According to the police report, Foster feared Gunn was about to back his car toward his vehicle where his son was sitting and told Gunn he was under arrest.
"My door swung up and he jumped across my body and tried to get the keys out my ignition," Gunn said. "At that point, I grabbed him, I screamed and said, 'Get the (expletive) out of my vehicle. What are you doing?'"
The report says Gunn elbowed Foster in the jaw, but Gunn denies striking Foster. The report says Foster punched Gunn in the mouth and held him until St. Louis County police arrived and took him into custody. Foster suffered cuts to his forearm and a sore jaw but declined medical treatment, the report says.
Gunn's lawsuit says Joyce's decision to charge him was "motivated by malice" and "not supported by probable cause."
Gunn says he respects police and understands they have risky jobs, but he also believes officers should show respect. He said his lawsuit, which seeks a jury trial and at least $25,000 in damages, is meant to hold police and prosecutors accountable.