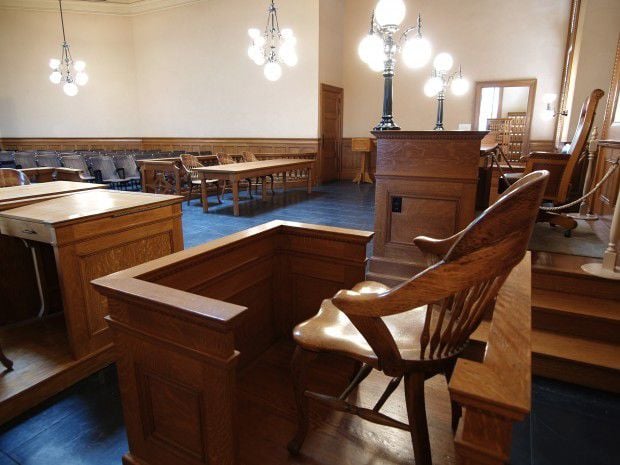 CLAYTON • The grand jury that is hearing evidence in the Michael Brown shooting death has one black man and two black women on the panel, and six white men and three white women.
The Post-Dispatch reported Wednesday that the grand jury had three black people, but the gender information is new. The gender information was supplied by Paul Fox, director of judicial administration for St. Louis County Circuit Court.
Fox said Judge Carolyn Whittington has scheduled a hearing for Monday morning on a request to release more details about the makeup of the grand jury, including age and hometown or zip code.
The demographics roughly reflect the racial breakdown of St. Louis County's population, which is about 24 percent black and about 68 percent white.
The grand jury's term began in May, long before Brown was shot. Its term was set to end in early September, but will likely be extended so the same grand jury can continue to hear evidence in the Brown shooting case, which may last into October, according to St. Louis County Prosecutor Robert P. McCulloch.
Bloomberg News requested demographic information about the grand jury, and Whittington stated that the demographic information should be available. The Post-Dispatch told Fox that the age and either the zip code or municipality of the members of the jury should also be made public. The judge scheduled a hearing for Monday on that request.