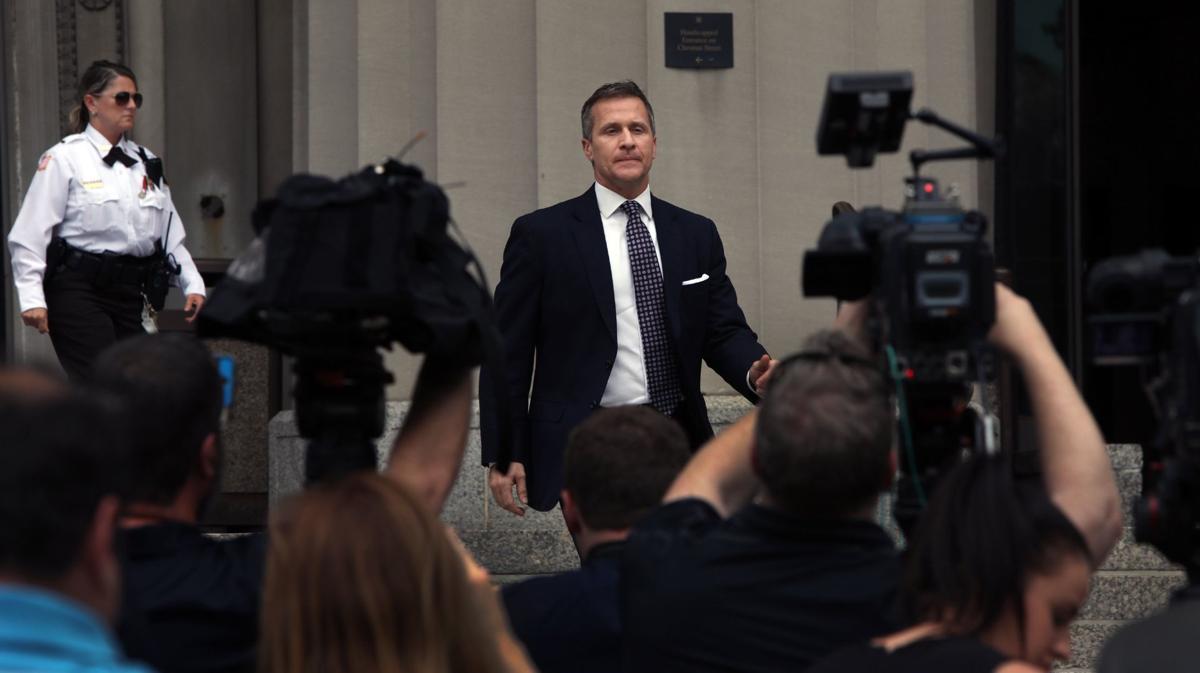 ST. LOUIS • Gov. Eric Greitens was allowed to waive his first court appearance Tuesday in the felony computer tampering case against him, and a judge set the governor's next hearing for July 2.
The Republican-led panel accused the Republican governor's campaign apparatus of obstructing the House investigation.
The next hearing set by Associate Circuit Judge Madeline Connolly is routine, pending a decision by a St. Louis grand jury to issue an indictment against Greitens. He is charged with improperly using a list of donors from a charity he co-founded. If the grand jury indicts him, Greitens will have to appear for an arraignment.
Greitens' lawyer Jack Garvey appeared Tuesday on the governor's behalf; Chief Trial Assistant Robert Dierker represented Circuit Attorney Kim Gardner's office.
Greitens' lawyers have sought to disqualify the circuit attorney's office from the computer tampering case. A hearing on that defense motion is set for next Tuesday.
After Tuesday's hearing, Garvey told reporters outside the Carnahan Courthouse that prosecutors and defense lawyers submitted lists of potential prosecutors. Garvey said he didn't know who was on either list but said the defense is satisfied Baker will put "another set of eyes" on "the first case to see that there's no evidence of any crime."
"I don't think there's any fear at all, we're just happy it's not in the circuit attorney's office right now," Garvey said.
Greitens, a former Navy Seal, founded The Mission Continues in 2007. His alleged use of a fundraising list from the charity is under investigation.