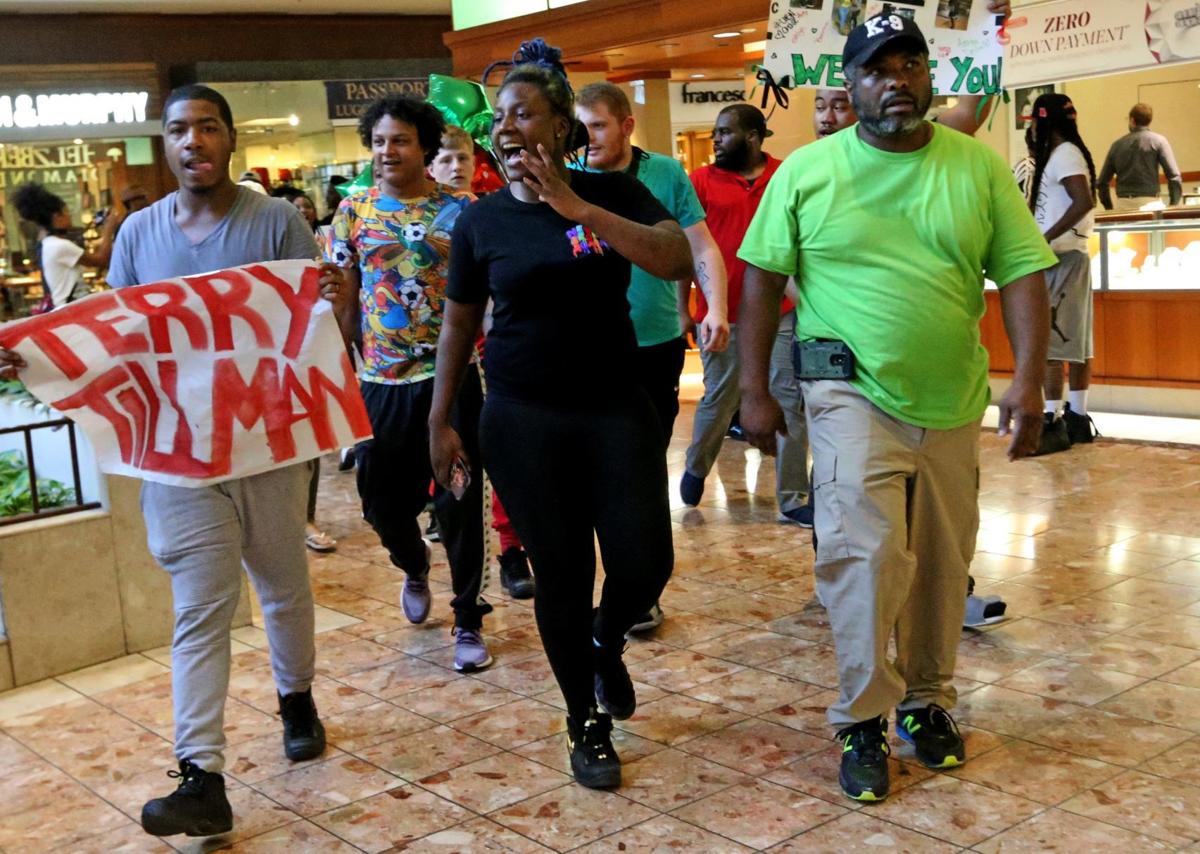 ST. LOUIS — A group says a newly surfaced video taken by a bystander raises questions about the integrity of the investigation by St. Louis County police into the death of Terry Tillman, who was shot by police Aug. 31.
The edited video, apparently taken from inside a nearby salon, shows an officer carrying a gun at the scene. 
Speakers at a news conference alleged the gun shown in the video was evidence that police planted a gun at the scene. 
"This is a small piece of the bigger picture. We get that, we're not naive," said the Rev. Darryl Gray, chairman of the Social Justice Committee of the Missionary Baptist State Convention. "We contend that if the small piece is questionable, then it leads to the whole piece being questioned."
In response, a police spokesman said the department would not be releasing any video from the fatal shooting at this time and gave the following statement: "The actions taken by law enforcement on scene, including the securing of Mr. Tillman's weapon after the shooting, were known and have been documented in the investigation."
A police union group in St. Louis, the Ethical Society of Police, called for all unedited videos of the shooting to be released by the St. Louis County Police Department.
This one is tragic and raises numerous questions with this video as well, but we will withhold our official thoughts until all unedited videos are released. It's been 3 months, and the videos need to be released, especially in light of this one.

— Ethical Society of Police - ESOP (@ESOP_STL) November 25, 2019
Days after the shooting, St. Louis County police said Tillman was killed by a Richmond Heights officer who shot him "three to five times" on his front torso after Tillman raised his gun toward a second officer.