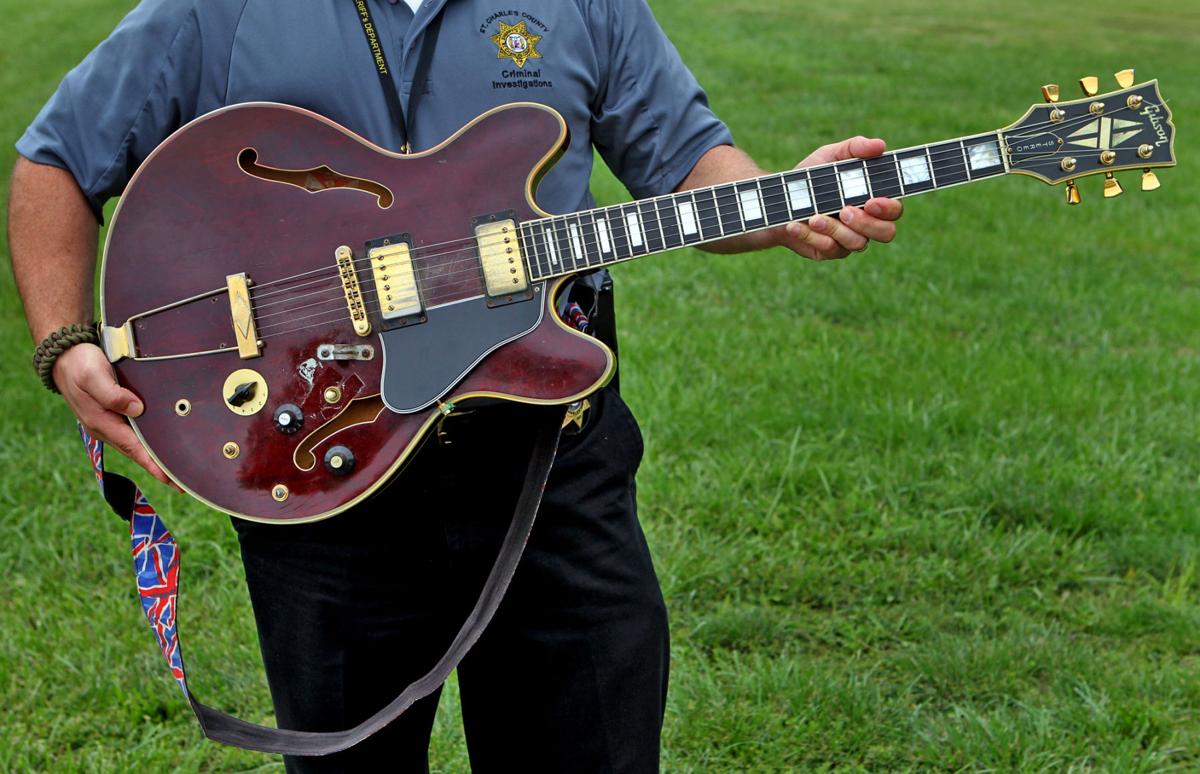 ST. CHARLES COUNTY • A guitar stolen from Chuck Berry earlier this week was returned to the music legend today by St. Charles County authorities.
The 1978 Gibson ES 355 guitar, valued at $50,000, was reported stolen Monday afternoon from an office at a home Berry owns on 35 acres along Buckner Road in unincorporated St. Charles County. More mundane equipment — power washers, a leaf blower and some used vehicle batteries — were discovered missing Tuesday.
Thursday, a neighbor reported some suspicious-looking vehicles, including a U-Haul truck, at the property. Deputies sent to check it out arrested three men in connection with the thefts.
The stolen guitar was recovered from the home of one of the men and was returned to Berry by deputies Friday.
The three suspects, all from the St. Louis area, were released pending charges.