CRESTWOOD • Masked thieves used rocks to smash their way into a Crestwood gun shop early Monday, where they stole several rifles and then fired on a worker at a neighboring business who was trying to call 911.
The thieves escaped in a small car after the 2:30 a.m. burglary at Southern Armory, 9901 Watson Road, according to police.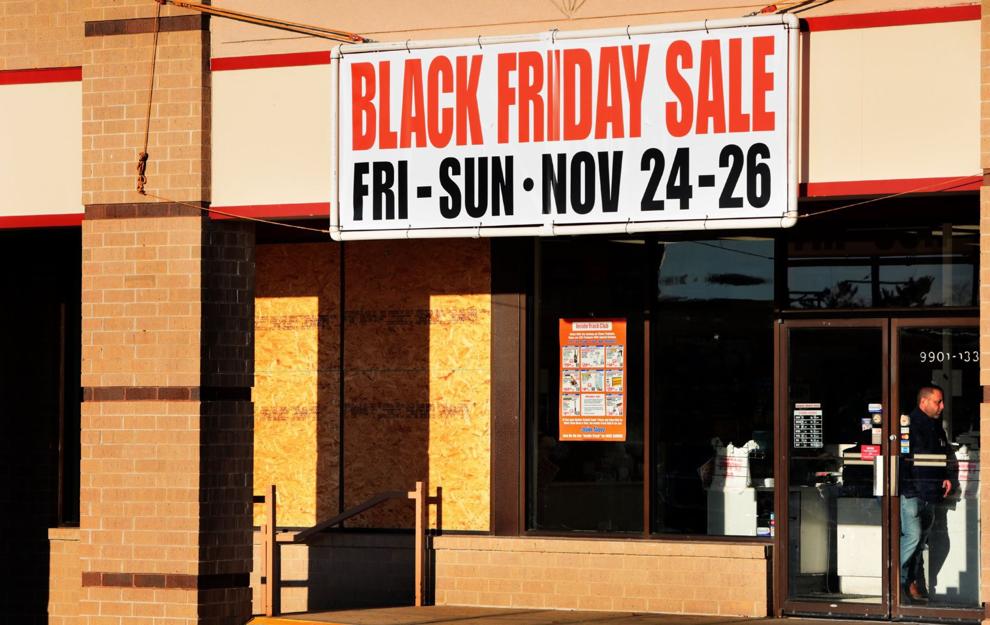 The Crestwood theft was the second gun shop burglary of the morning. Thieves also used rocks to break a window at Modern Weapons Systems in High Ridge at 2:17 a.m. Monday, police said, taking four shotguns and two rifles.
"They were in the store 17 seconds total," said Jefferson County Sheriff's Capt. Gary Higginbotham.
He said police are comparing notes with detectives in Crestwood. The two shops are 11 miles apart. An infrared camera inside Modern Weapons Systems shows three people who appear to be wearing masks, just like in Crestwood.
"Common sense tells you they are connected," Higginbotham said.
The two burglaries were the latest examples of a growing national crime trend.
Last year, federal licensees reported 7,488 guns stolen in burglaries to the federal Bureau of Alcohol, Tobacco, Firearms and Explosives. The national figure increased 59 percent in a year; licensees reported 4,721 stolen guns by burglary in 2015.
For years 2012 through 2014, the highest number of guns stolen by burglary was 4,340 in 2012.
The number of burglaries has also increased, ATF data show, trending up from 377 reported burglaries in 2012 to 558 last year.
In Missouri, the number of burglaries per year has generally remained steady, hovering between 12 and 19 over a five-year span. In Illinois, last year was a banner year for gun thieves, with 14 burglaries reported, up from five in 2015 and three in 2014.
The number of guns stolen by burglary has fluctuated in both states. Last year, thieves stole 149 guns by burglary in Missouri and 280 in Illinois.
"Unfortunately, federal firearms regulations do not specify a certain level of security," said John Ham, an ATF public information officer based in Kansas City. He said the ATF and the gun industry do work together to offer recommendations to dealers.
In Illinois, legislation is pending that would mandate gun dealers become licensed with the state. Senate Bill 1657 would also allow regulators to craft rules for how inventories should be secured.
Ham said many burglars sell the weapons, often at top dollar, to people who can't obtain firearms legally.
"If they're willing to take the risk ... they can steal these guns, and more importantly, they can offload them," he said. "There are plenty of people out there that are willing to buy them at high prices and very quickly."
Unsecured guns
"We chose from the very beginning to always put our firearms in gun safes (at night)," said Mike Almstedt, the owner of M&M Guns and Supply in St. Peters, which opened in 2010. "It takes 45 minutes to an hour every day. I personally feel it's worth it."
Al Rothweiler, co-owner of Mid America Arms in St. Louis, said burglars have twice tried to break into his store in 18 years. He said thieves were unsuccessful and that his business has boosted security over the last several years, but he would not say how.
"I'm like the gambler, and I'm not going to show my hand," Rothweiler said. "I hold my cards close to my chest and hope for the best."
Higginbotham said the guns in the High Ridge burglary — the one that saw the thieves in and out in 17 seconds — were not secured.
He attributed the national uptick in gun shop thefts to people selling or trading the weapons to feed a drug habit.
"This is easy turnaround for narcotics," he said. "It seems like, today, we're getting more things stolen — jewelry, guns, tools, things easily pawned or traded."
Crestwood Police Chief Frank Arnoldy said Southern Armory is the only gun shop in his city. He said he's unaware of any previous burglaries there. A woman who answered the phone at Southern Armory declined to comment.
Other smash-and-grabs
The owner of Triple Threat Armory said three men in hoodies shattered the front window and climbed behind a counter, but stole only a box of ammunition and a laptop computer because the guns were locked up.
An hour later, police responded to On Target gun shop, where burglars made off with 15 guns.
A newer model Acura MDX, with a "forest mist" color, was identified outside the Nov. 10 burglaries. The same vehicle was identified near the scene of a Nov. 8 burglary of the Razorback Armory on Manchester Road in Des Peres, where burglars stole several guns.
In June, burglars broke into the Eagle Armory in O'Fallon, Mo., stealing at least 20 guns. That month, someone broke into the Eagle Eye USA store in Wentzville. Thieves tried to break shatter-resistant cases to get to the store's handguns, but weren't able to. They did steal three rifles.
Ham said this month that the six St. Louis-area break-ins reported before Monday, including the April Hazelwood burglary, are still active cases.
Anyone with information can call ATF at 1-800-283-4867 or email ATFTips@atf.gov. Rewards from the ATF and National Shooting Sports Foundation are available.
"Our window to get these guns before they hit the street is a very, very short time," Ham said. "We continue to work it, because we know the guns are out there."