ST. LOUIS — Nick King has been dreaming about stepping into the ring since he attended his first Guns 'N Hoses charity boxing match as a kid.
The Maplewood firefighter started training a year and a half ago with the hope of being on the "red" team of firefighters boxing against law enforcement officers in blue at Enterprise Center the night before Thanksgiving.
On Monday, his goal got a little closer.
King stepped up on stage at Helen Fitzgerald's pub in Sunset Hills for his weigh-in to cheers from fellow firefighters. He said in an interview he couldn't wait for Wednesday night.
"This is the best fundraiser of the year," he said.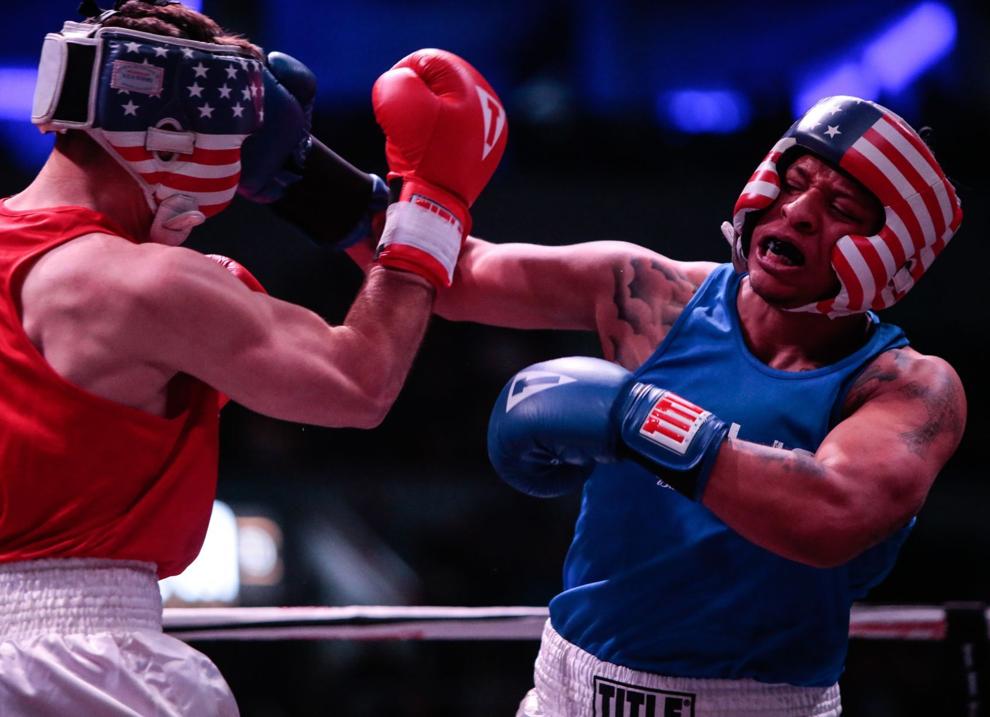 The fight raises money for the local nonprofit Backstoppers, which provides financial support for the families of first responders in the St. Louis region who die in the line of duty.
Organizers said this year's event will be an exciting return of the event after a COVID-19 cancellation.
It will also mark a somber occasion after a record 10 first responders in the St. Louis region died on the job since January 2020. Three men died from COVID-19 and one from a heart attack. Four officers were fatally shot, and two were struck and killed by cars.
In the past, up to $900,000 of the $2.5 million Backstoppers paid each year to support 90 families came from Guns 'N Hoses, said Backstoppers executive director Ron Battelle, who is also the former St. Louis County police chief.
"Our obligation is a big one," Battelle told a crowd at the weigh-in Monday. "We could not meet that without you all."
Battelle said in an interview he was initially concerned in 2020 what would happen after COVID-19 canceled last year's event, but the community stepped up to fill the gap.
Even without holding the event at the Enterprise Center, Guns 'N Hoses donated $500,000 to the cause.
"The response from the community was truly great," Battelle said.
The fights will be broadcast on KTVI Fox 2 starting at 7 p.m. Streaming will also be on the FITE TV platform.
First responders from the St. Louis region killed in the line of duty since January 2020
Ten law enforcement officers and firefighters have died on the job since January 2020 — a record in a two-year period for the region, according to the nonprofit Backstoppers.