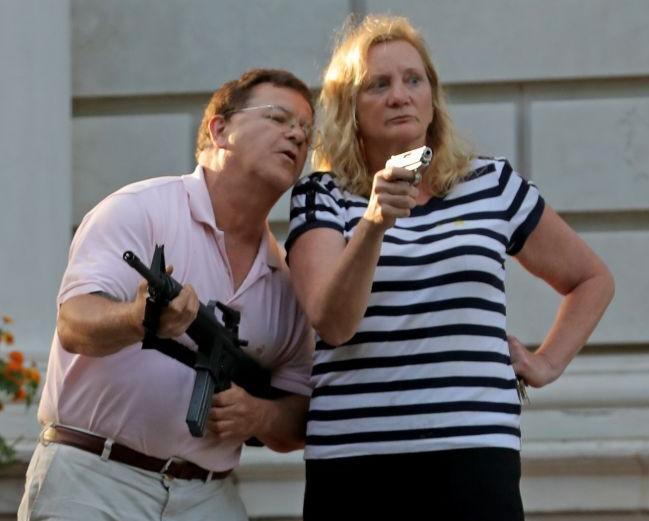 UPDATED at 11 a.m. Thursday with response by Circuit Attorney Gardner.
ST. LOUIS — U.S. Sen. Josh Hawley announced on social media Thursday that he's asking for a federal investigation of the St. Louis circuit attorney's office.
Hawley's move — asking the U.S. Department of Justice to investigate Circuit Attorney Kimberly M. Gardner's office for a civil rights violation — is in response to the controversy that erupted over the Portland Place couple who pointed guns at protesters last month.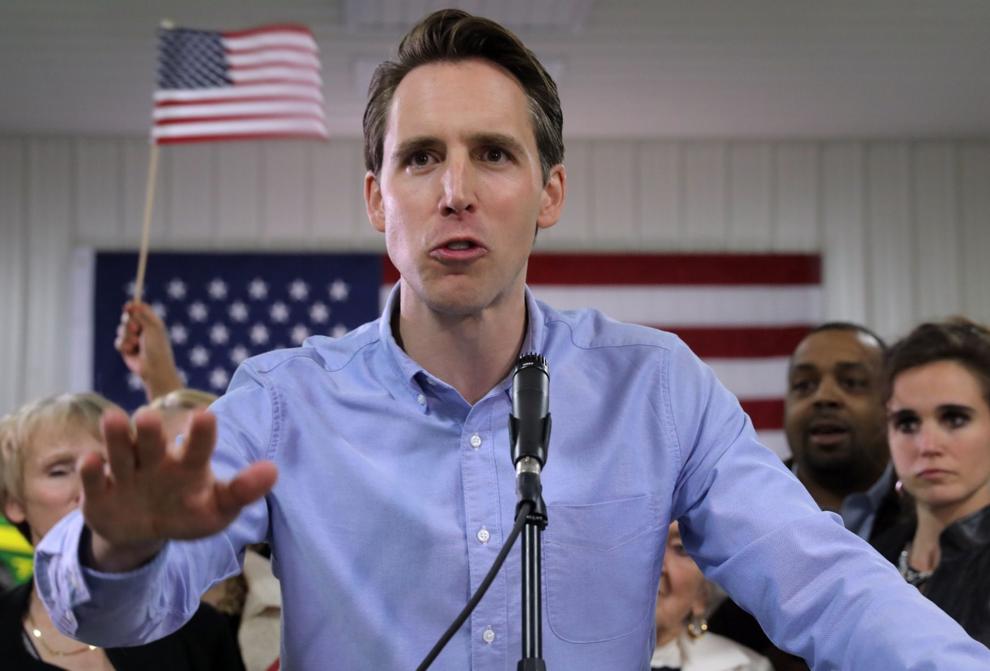 "Targeting law-abiding citizens who exercise constitutionally protected rights for investigation & prosecution is an abuse of power," the Missouri Republican wrote on Twitter.
Mark and Patricia McCloskey are being investigated by St. Louis police and Gardner's office for unlawful use of a weapon during a confrontation with protesters June 28.
No charges have been filed against the McCloskeys. Police have turned their findings over to the circuit attorney's office.
Hawley told U.S. Attorney General William Barr in a two-page letter dated Thursday that Gardner is "now threatening to prosecute not the trespassers, but the McCloskeys, and she is using the powers of her office to target them."
"This is an unacceptable abuse of power and threat to the Second Amendment," Hawley wrote.
A spokeswoman for the Justice Department declined to comment on Hawley's letter.
In a brief response Thursday, Gardner said in a statement that, "I am deeply disappointed that a U.S. senator would intervene in a local matter that is under investigation."
Gardner had released a statement shortly after the Portland Place encounter that said she was "alarmed" that peaceful protesters were "met by guns and a violent assault."
She added, "Make no mistake: We will not tolerate the use of force against those exercising their First Amendment rights, and will use the full power of Missouri law to hold people accountable."
This week, Missouri Gov. Mike Parson said the St. Louis couple "had every right" to wave guns and shout at protesters near their property. Parson, a Republican, then went on to criticize Gardner, a Democrat who he said was "attempting to take their constitutional rights away."
Police served a search warrant at the McCloskeys' mansion last Friday and seized Mark McCloskey's rifle. On Saturday, their attorney, Albert Watkins, turned over what he said was the handgun also used in the incident.
Patricia McCloskey declined to comment Thursday and referred questions to her criminal defense lawyer, Joel Schwartz. But Schwartz said he hadn't seen Hawley's announcement and had no comment.
But Hawley in his letter to Barr said "a family reportedly faced a mass of demonstrators trespassing on their property and threatening them. When help from the police or from nearby security failed to arrive, this family, the McCloskeys, did what any reasonable person would do: They retrieved their lawfully owned firearms and defended their property and their lives."
'Dog-whistle attacks'
After Parson came out in support of the McCloskeys, Gardner issued a statement accusing the governor and President Donald Trump of "launching dog-whistle attacks." Gardner said Parson and Trump "came after me for doing my job and investigating a case."
"While they continue to play politics with the handling of this matter, spreading misinformation and distorting the truth, I refuse to do so," Gardner said. "As I always do, I am reviewing all the available facts and the law and will apply them equally, regardless of the people involved."
"It is unbelievable the governor of the state of Missouri would seek advice from one of the most divisive leaders in our generation to overpower the discretion of a locally elected prosecutor," Gardner said.
U.S. Rep. Lacy Clay, D-University City, came out in support of Gardner on Thursday with his own statement.
"St. Louis Circuit Attorney Kimberly Gardner is conducting a proper, ongoing investigation into the potentially tragic incident that occurred on Portland Place in St. Louis' Central West End," Clay said. "I am fully confident that she will apply the facts and the law, without prejudice, to reach a proper decision."
Clay said he was "appalled" that Hawley "would attempt to interfere with an ongoing criminal investigation."