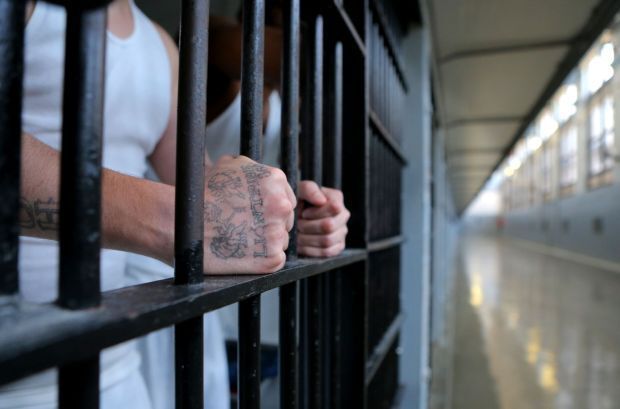 JEFFERSON CITY • Missouri Attorney General Josh Hawley is mulling whether to appeal a $113.7 million jury verdict in favor of state prison guards.
As part of the August verdict, Cole County jurors agreed to tack a charge of 9 percent interest on the payout, meaning that for each day the thousands of officers are not compensated, taxpayers are billed an additional $27,000.
Over the course of a year, that could amount to nearly $10 million in added costs.
For now, no decision has been made on whether Hawley will appeal the verdict in an attempt to reduce the cost of the award.
But, said spokeswoman Mary Compton, "The attorney general's office believes there are strong grounds for an appeal."
As for concerns over the interest payments, Compton added, "When determining litigation strategy, the office acts with the taxpayers' interest in mind."
The class-action lawsuit represents 13,000 current corrections officers or those who worked at the Department of Corrections since 2007. It alleged they were routinely not paid for work done once they arrived at the state's lock-up.
Most officers are stationed within a prison's "security envelope," meaning they have to go through a search and a metal detector, turn over cellphones, tablets and any personal property, and are in uniform and in close proximity to prisoners, or "on duty and expected to respond," the whole time.
The guards also had to follow exit procedures every day, communicate with the next shift and inventory weapons, ammunition and equipment in the case of vehicle patrol officers.
In other words, the officers were required to do certain pre- and post-shift activities, but they weren't paid for them.
The union representing the guards signaled it wouldn't be surprised if the verdict is appealed.
"We do expect this verdict will be appealed to a higher court which will drag out the settlement/payment you might be expecting. I ask each of you to keep the faith, and have patience in this process," said Gary Gross, president of the Missouri Corrections Officer Association.
If the jury verdict stays intact, the average corrections officer is on track to receive $5,000 from the judgment. Longer serving guards could get as much as $34,000.
It is not the first time Hawley has had to weigh the potential of added costs in pursuing an appeal.