ST. LOUIS • Samuel Lee Scott was released from the St. Louis Justice Center on April 9 after a nonprofit group posted his $5,000 bail in a domestic assault case.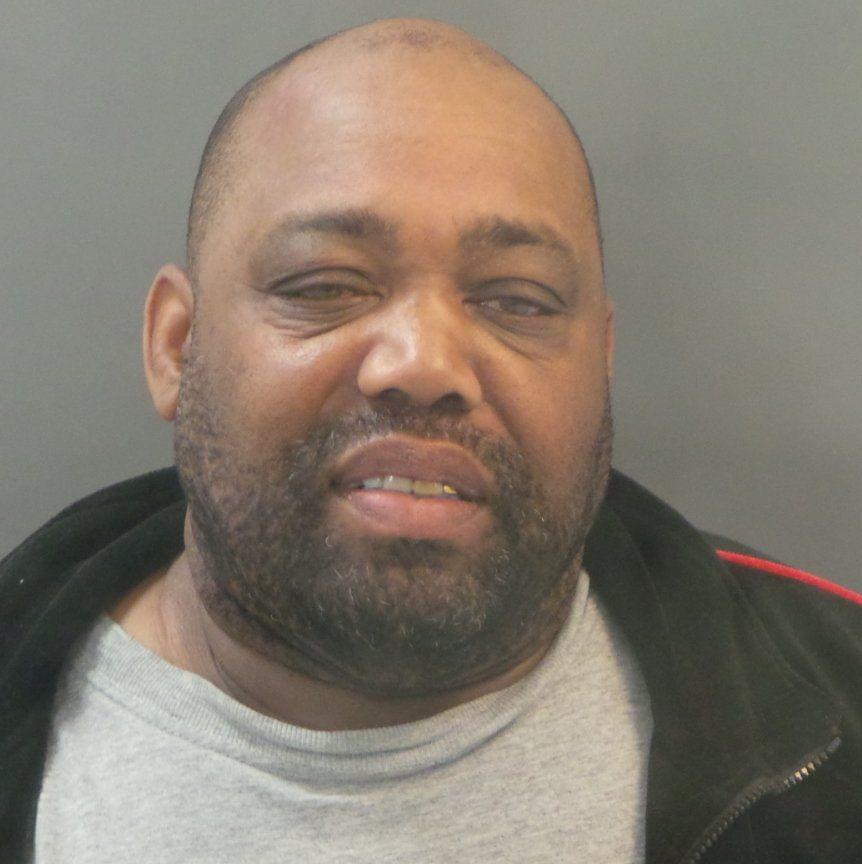 Within hours of his release, prosecutors say, he assaulted his wife again — this time, killing her.
He has not been charged with her murder. But in a motion to forfeit Scott's bond in the original domestic assault case, prosecutors wrote that after being released, Scott "approached victim and struck her repeatedly in the head."
"The victim is currently hospitalized in critical condition with life-threatening injuries," the motion, written before Johnson's death, said.
St. Louis Circuit Judge Elizabeth Hogan granted the motion to revoke Scott's bond Thursday, and he was in custody Monday with no bond allowed in the original domestic assault case, according to court documents.
Scott was arrested on April 4 on suspicion of domestic assault, police say. The arrest stemmed from Jan. 6, when police say Scott hit Johnson in the face. The St. Louis Circuit Attorney's office charged him with misdemeanor assault April 5, and Judge Calea Stovall-Reid set his bail at $5,000.
On April 9, the St. Louis Bail Project posted Scott's bail. He was released that day.
Just before 11 p.m. that night, police were called to the home where Johnson and Scott lived for a report of a "person down." Officers found Johnson with severe head injuries in the home, in the 3800 block of Wisconsin Avenue.
Due to Johnson's injuries, she was unable to tell police what happened to her. She died several days later.
Mike Milton, site manager of the St. Louis Bail Project, said, "This is a heartbreaking tragedy for this family and their community, and our thoughts and prayers are with them. Nobody wants to see something like this happen, but it is crucial to remember that bail didn't cause this tragedy — Mr. Scott, a 54-year-old father, was charged with a misdemeanor, and if he'd just been wealthy enough to afford his bail he would have been free in either case. Moments like this are devastating, but it's important not to lose sight of the larger injustices of cash bail and the need for reform."
The organization is part of a national nonprofit that bails out people who are jailed before being convicted of a crime if they cannot afford to post bail themselves. It's been operating in St. Louis since January 2018.
The program's proponents say it saves hundreds of millions of taxpayer dollars on housing detainees, and spares those arrested but not convicted from job loss, custody issues, suicide, sexual victimization and other consequences of time behind bars.
"Bail was never intended to hold people in jail cells or punish people before conviction," the group says on its website. "Bail was created to ensure that someone accused of a crime would come back to court when required to do so."
The nonprofit designates "Bail Disruptors" in its member cities who work with public defenders, community members and local groups to select candidates to be bailed out.
The organization weighs the "likelihood" of a person returning to court when deciding who to bail out.
"We also look for ties in a community that can lend support," according to the website. "If they have previous involvement with the criminal legal system, we look at their history of court appearances. The Bail Project does not discriminate by charge."