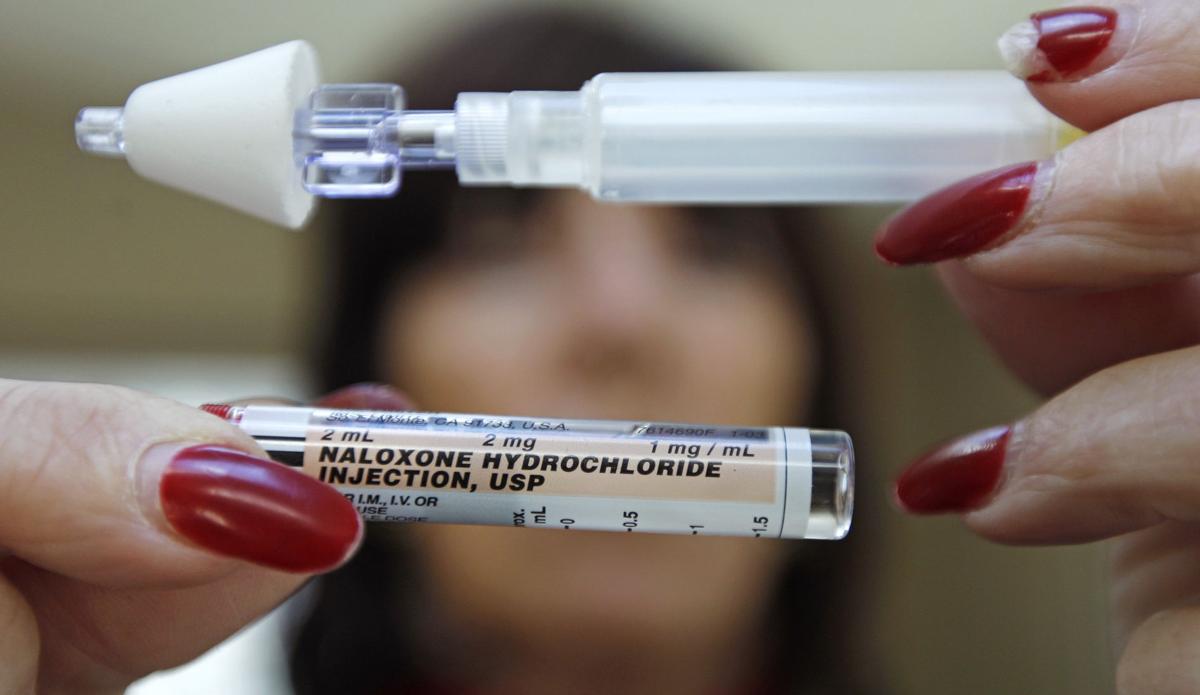 ST. LOUIS COUNTY • The number of people St. Louis County police officers have been able to save using a heroin antidote has declined by about 30 percent this year — a trend medical experts fear may only worsen as users turn to a more potent, often fatal form of the drug.
Of the 196 overdose deaths in 2016, 46 percent involved fentanyl, an opiate sometimes mixed with or sold as heroin, but vastly stronger.
Through July of this year — the most recent data available from the St. Louis County Medical Examiner's Office — 89 percent of 121 overdose deaths have involved fentanyl, said Spring Schmidt, the director of health promotion and public health research for St. Louis County.
"Fentanyl is a synthetic developed for palliative care, such as end-stage cancer and the debilitating pain that comes with that," Schmidt said. "The toxicity level of fentanyl is so potent, it might not be reversible. The potential for death is faster and that impacts our ability to reverse an overdose."
The number of police departments across the country that have begun carrying the opiate antidote naloxone, or Narcan, has been growing since 2010.
It's a nasal spray that can reverse the symptoms of an overdose. But its effects last only 30 to 45 minutes — usually enough time to get a patient to the hospital for more life-saving intervention. If it wears off, a patient can return to an opiate-induced coma and stop breathing. With stronger drugs, more than one dose of naloxone may be needed to revive a patient or to keep him or her conscious after being initially revived.
It's also only effective if the patient is still breathing enough to carry the nasal spray into their system.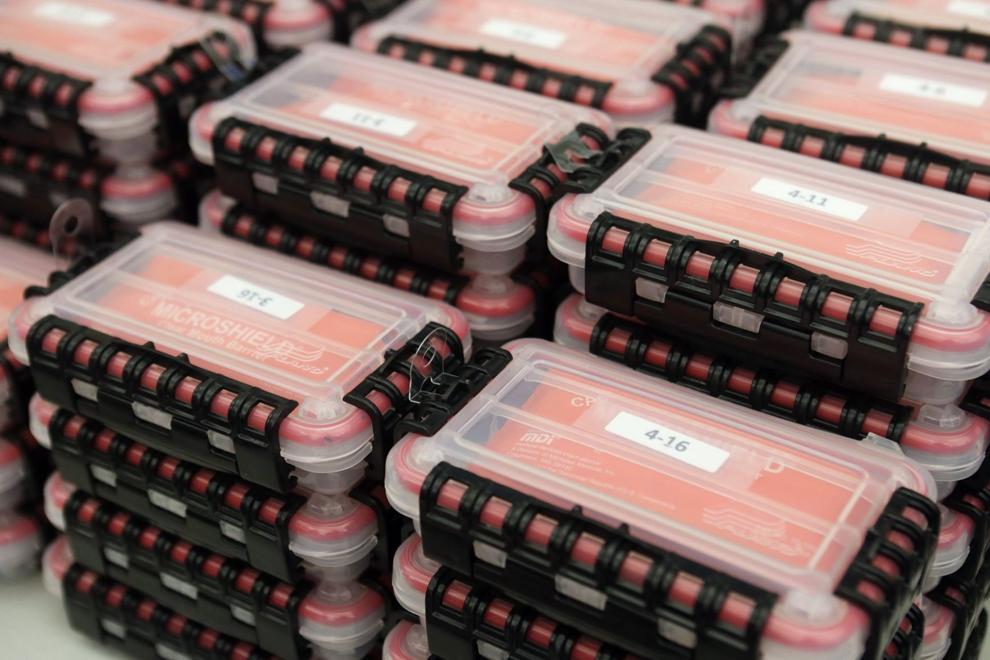 St. Charles County police officers were the first to carry the antidote locally. It's unknown if the number of people St. Charles County officers are saving is on the decline, as the department only counts the number of doses officers administer.
"Paramedics take over emergency care after our officers administer Narcan," St. Charles County Police spokeswoman Val Joyner said in a statement. "Oftentimes the individual's status is unknown once they are transported to the hospital."
But doses appear to be rising. The department used 23 doses in all of 2016. It used 22 doses through October this year, Joyner said.
Generally speaking, paramedics have seen an increase in the number of Narcan doses they must give to patients in order to successfully revive them, said Kyle Gaines, spokesman for the St. Charles County Ambulance District.
And the calls aren't slowing down.
From Jan. 1 to Sept. 30 of this year, the St. Charles County Ambulance District responded to 374 opiate-related overdose calls, an increase of about 24 percent from the year before, Gaines said.
St. Louis city police officials announced in August that officers would begin carrying Narcan on duty following a pilot program in south St. Louis. Overdose deaths involving fentanyl there skyrocketed from just 14 in 2014 to 154 in 2016. So far this year, there have been 134 deaths involving fentanyl, according to the St. Louis Medical Examiner's Office.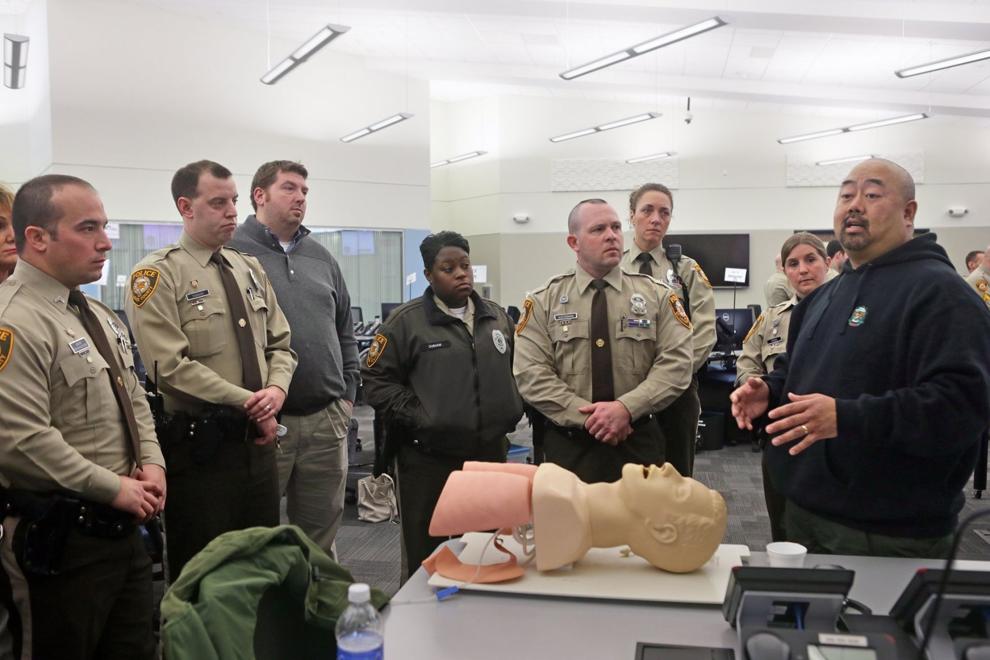 From the beginning of 2017 through Oct. 10, St. Louis County officers successfully reversed 24 overdoses compared to 35 during the same time frame the year before. Since the program began, the Jennings and Affton Southwest precincts are the highest with 16 saves, said St. Louis County Officer Benjamin Granda.
Each kit, which includes two doses of Narcan, costs about $57. The county's health department paid about $12,000 to help buy 230 — enough for every county police vehicle on patrol — at the beginning of the program. The doses expire in 18 months.
Each officer carries only two doses in their kits, but the number of doses available increases as more officers arrive on a scene, Granda said.
In June, officers gave three doses to an overdose victim who died despite their efforts, he said.
But during the same month last year, officers gave five doses to two overdose victims, and both survived, Granda said.
"Speaking in general terms, the more potent the drug, the quicker the individual could overdose," Granda said in a statement. "It is entirely possible that these individuals are just not being found fast enough."
Figuring out how best to respond to the issue is not easy. Simply having officers carry more doses might not be the answer given that the antidote is sometimes useless in the face of powerful opioids, Schmidt noted.
She said more data are needed. County health department researchers landed a federal grant this year that will help them gather data on how many agencies are using Narcan and how their reversal trends vary, Schmidt said.