ST. LOUIS • A homeless, mentally ill Maplewood man who was shocked with a Taser by St. Louis officers and sedated by paramedics at a bus stop Saturday was taken off life support by relatives Wednesday night.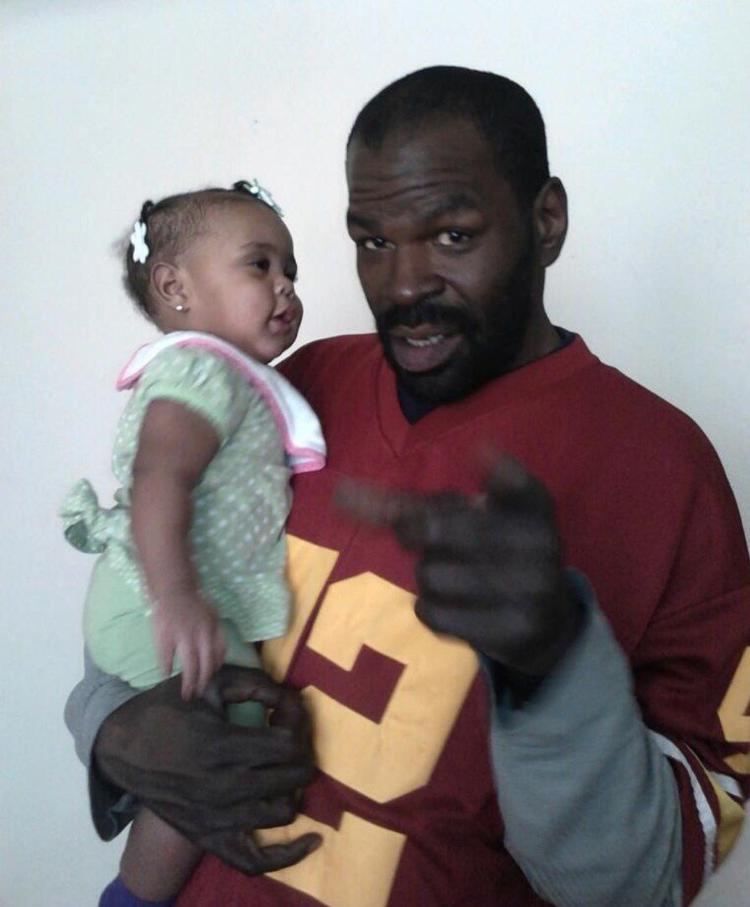 Julius "Jules" Graves, 43, had been brain dead for days after being in cardiac arrest for 45-60 minutes Saturday morning, relatives told the Post-Dispatch. A relative of Graves' and a lawyer for the family confirmed his death Thursday morning.
Through a spokesman, Graves' attending physician at Barnes-Jewish Hospital declined to comment.
His sister, Mattie Thomas, said doctors told her Graves went into cardiac arrest after multiple Taser shocks and the sedation.
Relatives have been struggling to understand what happened to Graves. A lawyer the family contacted began looking into the case this week.
"We are hoping that the police department deals with complete transparency from the get-go so that family can have this issue resolved for them," said the lawyer, Daniel Finney Jr.
In an email Tuesday, a St. Louis police spokeswoman said Graves was shocked with a Taser after officers were called to a bus stop south of Forest Park on Saturday. Police were told someone was acting "irrationally and in a threatening manner" at the bus stop at Hampton Avenue and Clayton Road about 8:45 a.m., according to the spokeswoman, Officer Michelle Woodling.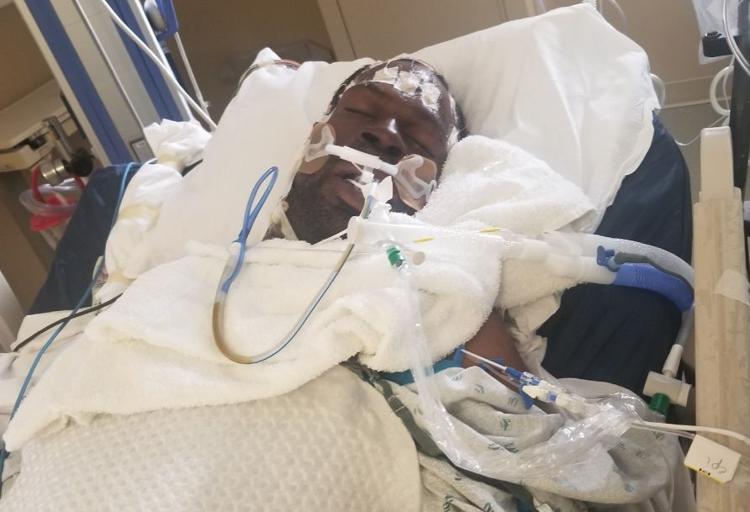 She said Graves "exhibited signs of intoxication as well as expressing suicidal and homicidal tendencies. Officers attempted to engage the suspect in conversation in an effort to de-escalate the incident to no avail."
They called an ambulance, and when it arrived, Graves "suddenly ran into heavy traffic across Clayton toward Hampton, and resisted officers' attempts to stop him," Woodling wrote.
"Officers attempted to utilize their department issued Tasers, however they were ineffective. EMS sedated the suspect and transported him to a hospital where he was listed in critical/unstable condition," she wrote.
A St. Louis Fire Department report, obtained Thursday by the Post-Dispatch, shows paramedics arrived at 9:17 a.m. after Graves had been shocked twice with a Taser.
Graves, who was apparently having a psychotic episode, was being held down by four officers, the report says, and was "still fighting and causing harm to himself" despite being handcuffed and in leg restraints. Graves was injected with the sedative Versed and the anti-psychotic Haldol at 9:19 a.m.
Graves' pulse was weak. His pulse and breathing had stopped when he was placed in the ambulance, and EMTs began CPR and other lifesaving measures at 9:25 a.m.
Graves was taken away by ambulance at 9:45 a.m. and arrived at the hospital seven minutes later. Graves' sister said she was told CPR continued in the emergency room, but his brain had been deprived of oxygen for too long.
After hospital staff found what they believed to be drugs, they notified officers, who issued Graves a summons for a drug charge, Woodling said.
Although relatives said police had used a Taser on Graves in two prior encounters and committed for mental evaluation or treatment after those incidents, Woodling said she had no reports that would back up that claim. Mental health records are not available to the public.
Larry Graves said his son had paranoid schizophrenia but exhibited symptoms only when his medication needed adjustment. He said Julius Graves was normally "laid back. But he would have psychotic episodes where he would walk back and forth and talk to himself."
Larry Graves insisted that his son was not violent. "He was actually proud of that. That he never hurt anyone."
Graves had been living in an apartment in the 2100 block of Bellevue Avenue in Maplewood but was evicted April 10. It was the sixth eviction or attempted eviction of Graves since 2003, court records show.
An employee of the Mobil gas station across Clayton Avenue from the bus stop said that Graves had been in the area for about a week, occasionally stopping in to buy a soda. Graves talked to himself but wasn't aggressive and didn't ask for money, said the employee, who declined to give his name or position.
"It's really sad," he said.
Julius Graves grew up in the 5200 block of Vernon Avenue in the city's Academy neighborhood. He was raised by his aunt, Beulah Coats, after his mother died when he was just 2.
Coats said, "If he wasn't on his meds, he'd get a little carried away."
But she also said Graves was not violent. "When he's on his medicine," she said, "he's the one of the most generous persons you'll ever meet."
In February, Reuters reported that some communities are considering making their Taser policies more restrictive after deaths and injuries linked to the devices.
In October 2017, Scott Anello, who'd threatened workers at a Dogtown bar and grill with a knife, died after officers used a Taser to subdue him. The bar is about half a mile from where Graves was shocked with a Taser a year and a half later.
Shake off your afternoon slump with the oft-shared and offbeat news of the day, hand-brewed by our online news editor, Mandy St. Amand.