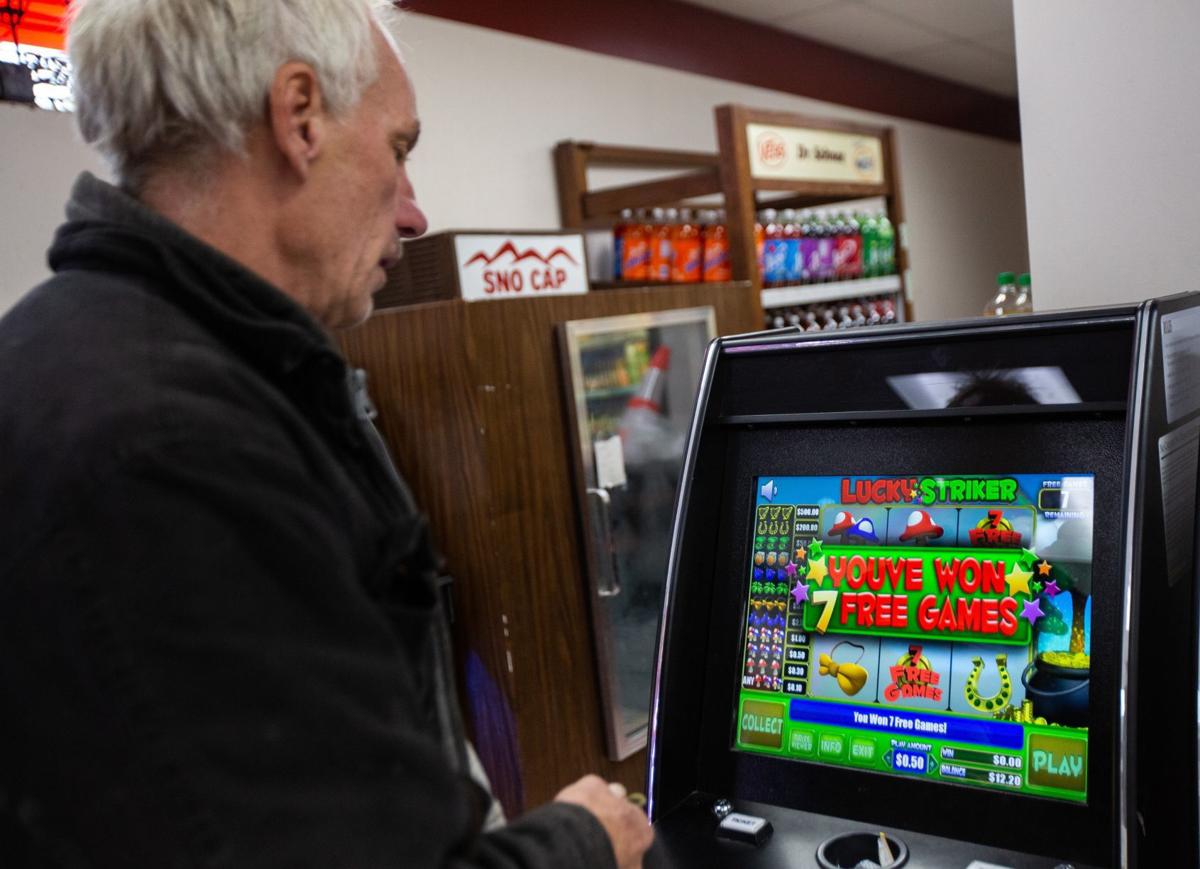 JEFFERSON CITY — After watching a flood of unregulated and untaxed slot machines swamp the state, Missouri lawmakers will try again this year to ban the gambling terminals.
In a legislative committee hearing Tuesday, Senate President Pro Tem Dave Schatz, R-Sullivan, outlined a plan to ban the machines that have popped up in gas stations, restaurants and truck stops, sucking money away from the state's legal gambling options.
"These games, these machines are being touted as legal. Obviously, we think they are wrong," Schatz said.
Schatz said he is tired of seeing the machines when he walks into gas stations.
"I feel like I'm walking into a casino," Schatz said. "This needs to stop. There needs to be teeth that basically brings this into check."
The move comes as politically connected companies have placed thousands of machines in businesses throughout Missouri, including more than 50 in St. Louis.
The companies say the machines are legal because players can click an icon to view the outcome of a wager before moving forward. That feature, they say, removes the element of chance — which would make the games illegal — even though players do not have to click the icon before placing a bet.
The Missouri Highway Patrol, however, has stepped up efforts to stamp out the machines, bringing dozens of criminal referrals to local prosecutors last year.
In addition, the Missouri Gaming Commission has deemed the machines gambling devices, which are prohibited outside of the state's 13 licensed casinos.
"We first need to clarify what machines constitute gambling and what machines are video games," Parson earlier told the Post-Dispatch.
Under Schatz's proposal, businesses that are found guilty of illegal gambling would lose their liquor license, the ability to sell lottery tickets and be barred from having a video gambling license if it is legalized.
Among the biggest companies in the business is Wildwood-based Torch Electronics. The firm, owned by Steve Miltenberger, has contributed $20,000 to Parson's election effort. One of the company's lobbyists is Steve Tilley, a former speaker of the Missouri House and a friend of Parson.
The two served together in the House. When Tilley resigned as speaker in 2012 to become a political consultant, Parson was among his initial clients.
Neither Torch nor other gambling companies offered testimony in Tuesday's hearing.
Mike Winter, executive director of the Missouri Gaming Association, which represents the casinos in the state, spoke in support of the measure.
"We do think it's an issue that continues to be a problem. The machines just continue to proliferate across the state," Winter said.
Kathy Harness, who represents the Missouri Amusement Machine Operators, also said small businesses that provide jukeboxes and other coin-operated games are suffering.
"We feel like these illegal games have really cut into our ability to get our games into these locations," Harness said.