JEFFERSON CITY — Attorneys for two powerful lobbying groups received more than a half-million dollars in fees from Missouri taxpayers for their work in stopping part of a 2016 campaign finance law from going into effect.
According to a report issued this week by Missouri Attorney General Eric Schmitt, the two high-powered law firms split the take in May after winning a decision last year barring Missouri from banning campaign contributions between political action committees.
The decision permanently stops the Missouri Ethics Commission, which oversees campaign finance laws, from enforcing the ban.
In April, Smith approved paying attorney Chuck Hatfield of the Stinson Leonard Street law firm $570 per hour for his part in defending the Association of Missouri Electrical Cooperatives, or AMEC.
Hatfield, who served as a top aide to former Missouri Attorney General Jay Nixon, a Democrat, said his lengthy experience in campaign finance law merited the higher rate.
"Mr. Hatfield has advised numerous clients on both Missouri and federal campaign finance law and is well-versed in the subject," Hatfield argued.
Todd Graves, the former chairman of the Missouri Republican Party, represented the American Democracy Alliance and was paid a variety of different hourly rates for his work. The highest was $575 per hour, according to court records.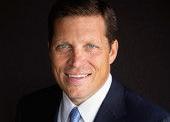 In all, the payout totaled nearly $508,000.
The case began after 70% of Missouri voters approved a November 2016 referendum that capped contributions to individual candidates at $2,600 per election. Contributions to a political party were limited to no more than $25,000.
Missouri had not had limits on contributions since 2008.
Attorneys argued that if the law stayed in place, the electrical cooperatives would be unable to raise adequate money to ensure members' voices were heard by the Legislature and in upcoming elections.
The Ethics Commission said without the ban on PAC-to-PAC transfers, a donor could evade the individual contribution limits of $2,600 per candidate.