ST. LOUIS • In a second self-described "rant" on social media over the weekend, St. Louis Police Chief Sam Dotson railed against the halfway house in downtown St. Louis and the low bail for a suspect who police say got $4,000 from Gateway Metro Federal Credit Union.
Dotson zeroed in on two recent heists to bolster his argument that St. Louis judges appear more lenient than judges elsewhere.
One robbery happened in St. Peters, and the suspect in that case is being held in the St. Charles County Jail in lieu of $500,000 bail. St. Charles County Circuit Judge Jon Cunningham set the bond amount and refused to allow the man to post anything less.
The second crime happened in St. Louis city. St. Louis Associate Circuit Judge Theresa C. Burke set the bond amount at $25,000 for a theft charge but has allowed him to post 10 percent cash. The suspect remains in custody. Burke declined, through a spokesman, to comment Tuesday. The spokesman, Thom Gross, said Missouri Supreme Court rules bar judges from commenting on cases in the media.
"What message does this send to criminals?" Dotson asks. "If you commit a crime and are caught in other parts of the region, there are REAL CONSEQUENCES. If you commit a crime and get caught in the City of St. Louis, well…"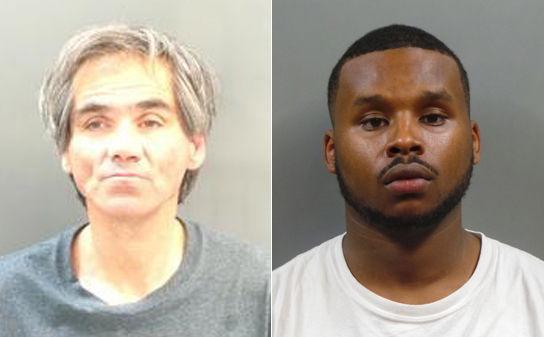 "When you combine a runaway gun culture with a lack of judicial accountability," he wrote, "it seems like anything is possible."
The crimes mentioned in his second blog were similar in that both men walked into a bank and showed the teller a note but didn't show a weapon. In the St. Peters case, Austin A'trell Reed was charged with robbery of a Bank of America facility last Thursday outside Mid Rivers Mall. Police say he implied he had a weapon and may have tried to rob a bank in St. Louis earlier in the day.
In St. Louis, Timothy Krausman was charged with theft from the Gateway Metro Federal Credit Union at 909 Chestnut Street downtown. Court documents say he got more than $4,000 after handing a teller a note telling her to fill a bag with money. Charges don't say he implied he had a weapon, and he was charged with the lesser crime after he was arrested leaving Lumière Place casino.
"Yep, you got it right," Dotson wrote, "even if you are already on parole and living in a state-run halfway house, your bail is less."
Court observers say bail is meant to ensure that someone will show up in court to face charges, not as a punitive measure. In addition, the theft charge Krausman faces is a lesser crime than robbery. It is punishable by up to seven years in prison, while the robbery charge Reed faces is punishable by up to life in prison. Dotson's blog did not mention that.
Krausman pleaded guilty in 2008 of promoting child pornography and possession of child pornography in Taney County. He was sentenced to 10 years in prison. After Krausman's release from prison in 2015, he was sent to a halfway house in Kansas City. Dotson said Krausman stayed there until the K.C. business community lobbied the state to have that halfway house converted into a minimum-security prison with no "in and out" privileges.
Dotson wrote that he's not saying the judge in St. Charles County was correct and the city of St. Louis judge is wrong in those bail amounts. "But if the perception is that crimes committed in the City of St. Louis don't carry the same consequences as those in other parts of the region and you are a criminal, why not take a chance in the City? That has to change."
Dotson ended his blog post with this: "P.S. While I was sitting at my desk writing this blog, yet another resident of 1621 North 1st Street was just arrested for suspicion of breaking into a vehicle Downtown near the City Museum. Kansas City had a halfway house just like this one until that community rallied and told the state no more. St. Louis, it's time for us to say enough is enough and end this crime factory."
---
EDITOR'S NOTE: This story has been updated to reflect that the St. Louis suspect was charged with a less serious crime, theft, than the St. Peters suspect, who faces a robbery charge.