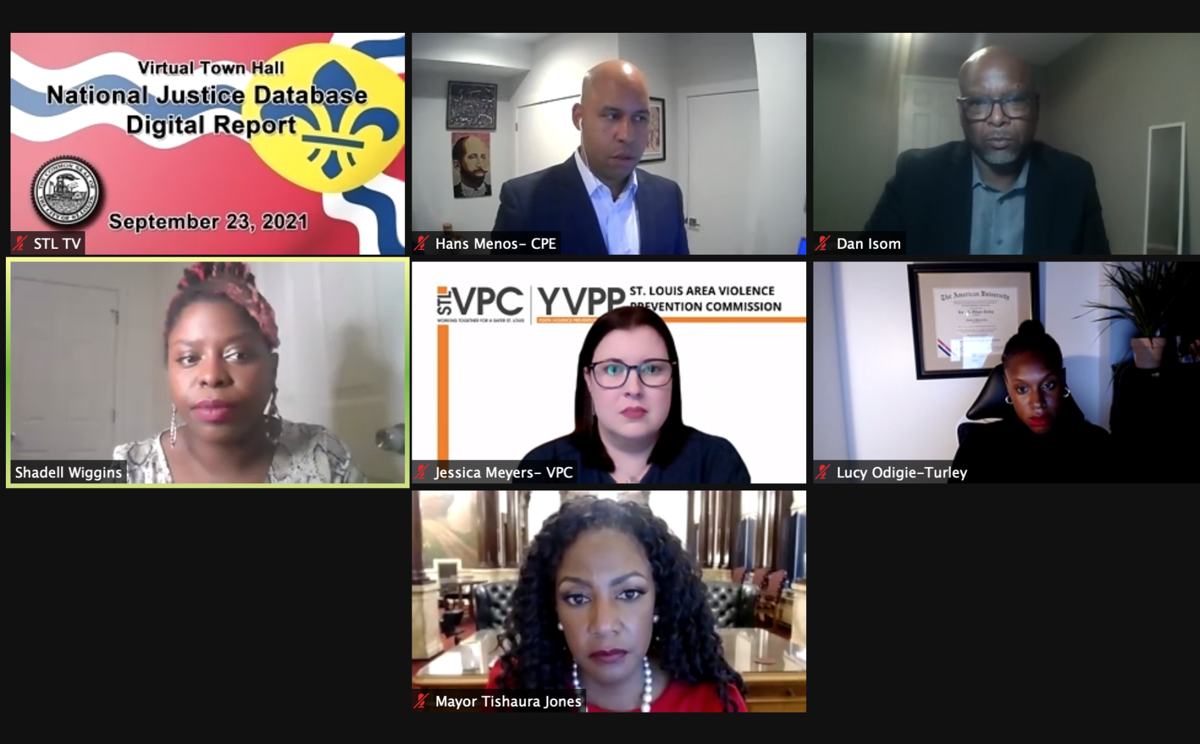 ST. LOUIS — St. Louis Mayor Tishaura O. Jones on Thursday evening held the first in a series of virtual town halls on public safety that discussed the city's plans to lessen racial disparities in policing.
The report examined St. Louis police use of force and stop data gathered from 2012 through 2019 and found that officers used force against Black people more than three times as often as on white people when controlling for demographics. 
The report also concluded that when police pulled a gun on a citizen, 9 out of 10 times the person was Black. Overall, however, use of force by sworn officers dropped by 18% over the seven years studied, the report found.
Black pedestrians were also more than twice as likely to be stopped by police over the study period, according to the report.
Jones said in the town hall Thursday that her administration will be focusing on how to adjust enforcement and echoed her public safety goals of using data-driven policing, focusing on violent crime and "sending the right professional to the right 911 call."
"The leaders of our city are in the front of a national movement to reimagine public safety and end racism in policing," Jones said. 
Niles Wilson, an implementation specialist with the Center for Policing Equity, said in the meeting that the city's plan to lessen racial disparities in policing will focus on two regions: The department's district 1, the southern tip of the city that includes areas around the Bevo Mill and Carondelet neighborhoods, and its district 5, which includes central and northern neighborhoods including The Ville, Vandeventer and Central West End neighborhoods.
• Ensuring officers are focused on activities directly related to public safety
• Eliminating disparities in traffic and pedestrian stops
• Increasing the police department's collaboration with other city agencies
• Identifying others outside the city who can play a larger role in public safety
Jones' interim public safety director, Dan Isom, said that while past responses to racial disparity findings in policing have focused on increasing sensitivity training, which officers are already required to do, the city's response will be more focused on changing policies.
Isom said those changes will include more carefully defining when police officers should respond to certain 911 calls rather than sending other resources. 
Isom added that the department will also be asking officers to prioritize hazardous driving over minor traffic offenses when making traffic stops to try to cut down on racial disparities in who they are targeting. 
"We don't want to focus on minor violations like a taillight that's out," Isom said. "We want to focus on things that really impact public safety."
The town hall was co-sponsored by the St. Louis Violence Prevention Commission, which will help facilitate two more public safety town halls with Jones in October and November along with three community planning sessions. 
Details for those events have not been announced.