ST. LOUIS • Three St. Louis residents were indicted on federal charges Wednesday and accused of at least five carjackings since August, including one that ended in the fatal shooting of De Smet Jesuit High School assistant football coach Jaz Granderson last month.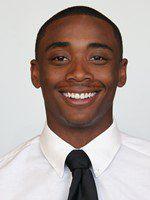 A 10-count indictment accuses Floyd Barber, 22, Jherrica Dixon, 24, and Kurt Wallace, 24, of acting together in the carjacking of Granderson's 2017 Jeep Grand Cherokee, and says Granderson was killed during that crime. Prosecutors said the suspects could face the death penalty or life in prison if convicted of federal carjacking and gun charges.
"This is a series of vicious and senseless crimes. We just doubled the number of violent crime prosecutors in this office, so people who commit carjackings and armed robberies in the city of St. Louis can expect very aggressive prosecution," said U.S. Attorney Jeff Jensen.
Jensen declined to comment when asked how many carjackings the three were suspects in, saying it was an "ongoing, active investigation."
All three were charged in a criminal complaint Nov. 9 in which St. Louis police Det. Katherine Rund described three carjackings. There was no mention of Granderson at that time.
The indictment says the first carjacking, of a 2017 Dodge Charger, took place Aug. 14 and involved all three.
On Sept. 9, Barber and Wallace carjacked a 2016 Kia Optima and robbed the two occupants who were in the 5900 block of Cote Brilliante Avenue, in the Wells Goodfellow neighborhood, to buy drugs, charging documents say.
On Sept. 16, Dixon called an acquaintance, suggesting they watch a movie, charging documents say. When that friend arrived in the Mount Pleasant neighborhood, Wallace carjacked the man's 2005 Chevy Monte Carlo and shot him in the right shoulder, they say. That was in the 300 block of Walsh Street, about a block from where Granderson was later killed.
Prosecutors say Dixon called a boyfriend on Oct. 15 and claimed she had run out of gas. When he got out of his 2008 Cadillac CTS, Wallace shot out his driver's side window and then robbed and carjacked him, the complaint says. As he was leaving, he was shot in the leg. That crime was in the 5800 block of Kennerly Avenue, also in the Wells Goodfellow neighborhood.
Granderson was carjacked and killed the following night.
'Nasty crimes'
At a detention hearing for Dixon on Wednesday, Assistant U.S. Attorney Tom Rea said that it was "crystal clear" that Dixon was a danger to the community and should be held in jail until trial. "These are nasty, nasty crimes," he said.
Attorney Brocca Morrison told U.S. District Judge Shirley Mensah that Dixon had no serious prior convictions — only traffic cases. She also said that Dixon cared for her young daughter.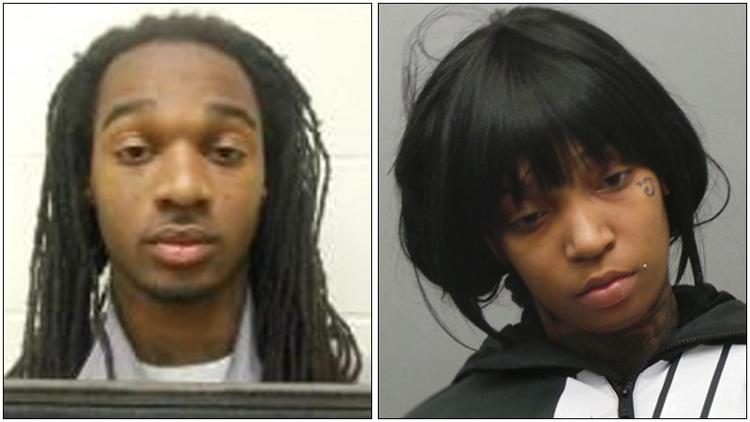 In a later hearing, Wallace complained that Rea was "acting like I'm an outlaw and I'm going to run," when asking that he be held in jail.
No decision has yet been made on their detention. Barber was not in custody.
Dixon and Wallace are girlfriend and boyfriend, charging documents say.
In 2010, Wallace was sentenced to 10 years in prison on assault and armed criminal action charges for shooting two men in 2008. He appealed, claiming he was elsewhere. He was also sentenced to two years in prison for escaping from the St. Louis Workhouse while his assault case was pending.
With more than two years of credit for time served in jail while he was awaiting trial, he was released from prison on June 2. The string of crimes in the indictments began about three months later.
Mentor to students
Granderson was a former standout on the Kirkwood High School football team. Robert Steeples, De Smet head varsity football coach, told the Post-Dispatch after Granderson's death that he played football at the University of Northern Iowa and Lindenwood University and had a tryout opportunity with the Kansas City Chiefs.
He was found shot in the 5100 block of Minnesota, along the west side of Interstate 55 south of Delor Street, after a witness reported hearing gunfire. The witness also heard a vehicle speed off.
It was unclear whether the suspects lured Granderson to the area, as they are accused of doing in other cases.
He lived in the 1500 block of Biddle Street in St. Louis, police said.