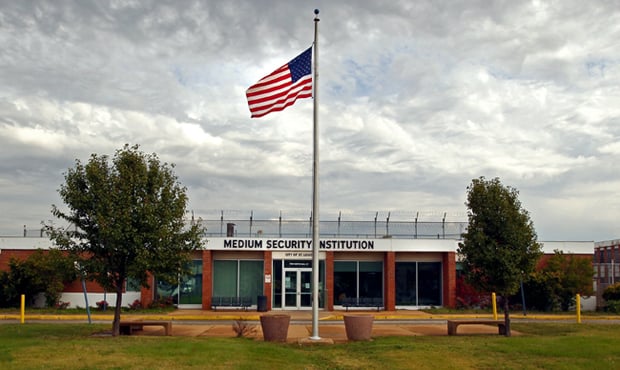 UPDATED at 4:35 p.m. with inmate's identity and preliminary results of autopsy.
ST. LOUIS • Officials say a jail inmate was found dead in his cell this morning, but there were no obvious signs of what caused his death.
The inmate was identified Wednesday as Ronald Pullum Jr., 38, of the 10500 block of Alliance Drive in Dellwood.
A corrections officer found Pullum dead at 6:49 a.m. Wednesday inside the Medium Security Institution, the formal name for the city's jail at 7600 Hall Street. It's also known as the City Workhouse.
Kara Bowlin, press secretary to St. Louis Mayor Francis Slay, said in an email that preliminary results of an autopsy revealed no suspicious circumstances in Pullum's death.
For the last two weeks, Pullum had been in a cell by himself, city officials said. Corrections officers checked on him during overnight rounds but didn't report anything wrong with the man, officials say. This morning, when they tried to deliver his breakfast, they found him unresponsive.
Pullum was booked at the workhouse Aug. 3 on charges of domestic assault and trespassing, Bowlin said.