GREENVILLE, Ill. • A man kidnapped his ex-girlfriend and their child in mid-Missouri and led police on a chase into Illinois, then killed an innocent motorist in a carjacking attempt before dying in a shootout with officers late Tuesday night, authorities said.
The carjacking victim, a man from north St. Louis County, was killed in rural Illinois. The alleged carjacker died in an exchange of gunfire in Bond County, Ill., though it wasn't clear whether a shot from police killed him or he shot himself. The ex-girlfriend was shot several times and was in surgery. The child was not hurt.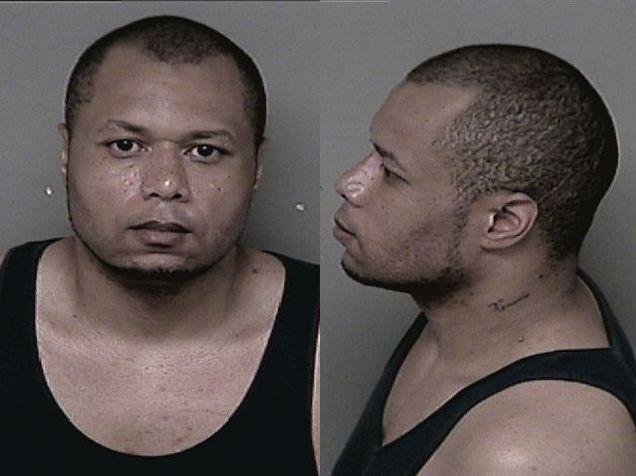 Capt. Timothy Tyler, commander of the Illinois State Police District 11, identified the dead gunman as Leslie K. Austin, 39, of Jefferson City. He said the man killed in the carjacking attempt was Gregory Price, 67.
It all began about 7:30 p.m. Tuesday in Jefferson City, when police were called about a shooting on a parking lot at an apartment complex in the 500 block of East Elm Street. Witnesses saw a blue SUV speed away. Police say Austin had kidnapped his ex-girlfriend and their child. The woman was shot during the abduction.
Jefferson City Police Lt. Dave Williams said the woman had a restraining order against Austin. According to court records, a judge in Cole County Circuit Court last Thursday ordered Austin to stay at least 100 feet from the woman.
The path of the pursuit included Highway 50 in Missouri and interstates 44 and 55 into Illinois. The woman and child somehow managed to escape the fleeing SUV once the pursuit entered Bond County, about 50 miles east of St. Louis and 170 miles by road from Jefferson City.
Tyler said the woman, 33, was in surgery Wednesday morning. A Bond County official identified the child as a 10-year-old girl.
After the kidnapping and shooting in Jefferson City, police checked with hospitals there but didn't find any victims; so they put out an alert to other Missouri agencies to watch for the blue SUV.
Franklin County deputies spotted the SUV before 9 p.m. on Highway 50 near Highway 47 in Union and tried to stop it. The vehicle, a 2017 Mitsubishi, sped away. Police in Franklin County were joined by troopers with the Missouri Highway Patrol in a chase. During the chase, multiple shots were fired from the suspect's vehicle, Williams said.
The chase continued on I-44 east into St. Louis County and St. Louis before crossing into Illinois. The SUV crossed the Poplar Street Bridge into Illinois at 9:34 p.m. Tuesday, Trooper Josh Korando of the Illinois State Police said. Police from several jurisdictions were in pursuit. 
As the fleeing vehicle raced east on Route 140, Bond County deputies threw down "stop sticks" to deflate the tires near the Bond and Madison county line, said Chief Deputy Josh Hill of the Bond County Sheriff's Department. The tactic worked -- all four tires hit the strips -- and the fleeing SUV was slowed near Mettler Road. However, the pursuit continued — at low speeds.
The disabled vehicle was moving slowly enough that the woman and girl were able to get out along Illinois Route 140, police say. Authorities continued following Austin but weren't sure if he had any other people in the vehicle, police said.
At some point along Route 140, Austin tried to carjack another vehicle, and he fatally shot Price. "It's terrible," Korando said.
Korando said Price had been driving a pickup on Route 140 when he apparently pulled to the shoulder because he saw the police lights from the pursuit coming toward him.
"He was doing the right thing," Korando said of Price, for pulling over.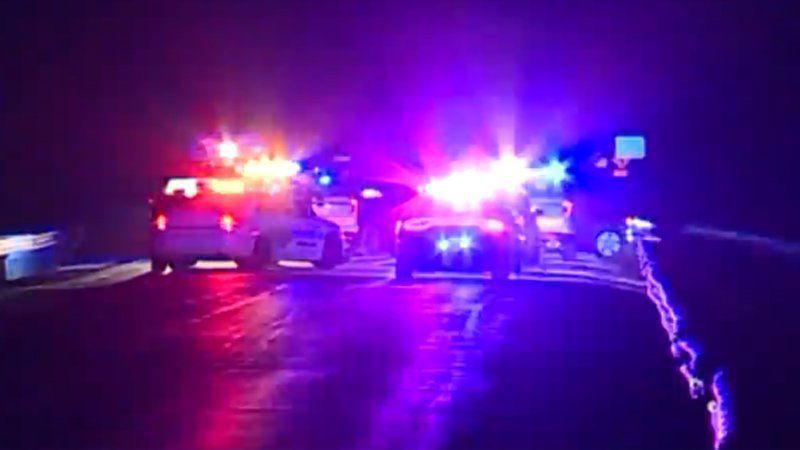 Austin didn't take Price's vehicle but instead kept his own and continued to flee police in Bond County. He tried to carjack another vehicle but couldn't. Police didn't elaborate.
Austin got out of his SUV at a dead end of Old Nebo Avenue near Terrapin Ridge Road and fired several rounds of gunfire at pursuing officers, Korando said. It was about 11:10 p.m. An officer with the Illinois State Police returned fire. Police soon found Austin dead.
"At this time, we don't know if the officers shot him or it was a self-inflicted gunshot wound," Korando said.
Autopsies were being performed on Price and Austin, according to Bond County coroner Tony Brooks.
Illinois State Police troopers and officers from several jurisdictions were involved in the pursuit, but none was hurt, Korando said.
Court records show that Austin served prison time after pleading guilty of resisting arrest and assaulting a law enforcement officer in Holts Summit, Mo., in 2008.
In 2014, Austin pleaded guilty of endangering the welfare of a child and domestic assault in Jefferson City. He was sentenced to seven years in prison, but a judge suspended the sentence and put him on probation instead, ordering that he have no contact with the victim and not drink alcohol or use drugs. Two years later, he was sentenced to four months in jail for domestic assault, a misdemeanor, in Jefferson City.
A Missouri Department of Corrections spokeswoman did not return a message seeking comment about Austin's length of time served behind bars.
Price, the carjacking victim, lived on a street near Highway 367 in north St. Louis County. A man who answered the door at Price's home Wednesday said the family wasn't ready to talk .
Denise Hollinshed of the Post-Dispatch contributed to this report.