ST. LOUIS • A former FBI agent who investigated an invasion of privacy charge against Gov. Eric Greitens refused to answer questions in a deposition Thursday, leading defense lawyers to call for witnesses and evidence linked to the investigator to be excluded from the case.
If they are successful, that could include the woman who says Greitens took a partially nude photo of her in 2015 without her permission.
From Greitens' initial statement to the legal battle, read the Post-Dispatch coverage of the governor's scandal.
"His perjury, his activity, his involvement has infected everything he touched," defense attorney Scott Rosenblum said of private investigator William Don Tisaby during a hearing between deposition sessions. Rosenblum said prosecutors once described Tisaby as the lead investigator and an integral part of the team. "Tisaby's all over the case," he said.
First Assistant Circuit Attorney Robert Steele denied Rosenblum's claims about Tisaby's larger effect on the case, telling Judge Rex Burlison, "There is no taint."
Steele said witnesses, including Greitens' accuser, had already been asked whether Tisaby affected their testimony.
"They already asked her that, she told him, 'No,'" Steele said.
Rosenblum accused Tisaby of a series of violations that affected the criminal case against Greitens.
Rosenblum said Tisaby put "words in the mouth" of witnesses, removed information favorable to Greitens from reports and may have made suggestions that affected the recall of Greitens' accuser. In past hearings and court motions, they have accused Tisaby of lying about various parts of the investigation, including things as routine as whether he took notes.
Tisaby asserted his Fifth Amendment right against self-incrimination 50 times, Rosenblum said in court. Burlison then granted an additional 15 minutes of deposition time, after defense attorneys successfully argued that they wanted to make sure Tisaby wouldn't say there were important questions he would have answered.
Tisaby's attorney, Jermaine Wooten, told Burlison that Tisaby had already said he would take the Fifth for every question.
Tisaby and Wooten declined to comment after the deposition finished.
Prosecutors later had Tisaby smuggled out the rear of the courthouse to avoid the media.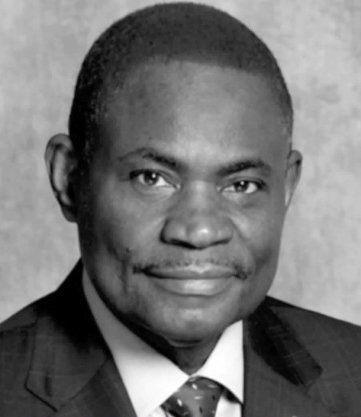 Tisaby's deposition originally was scheduled for Monday, but a lawyer said he was unavailable as he was working on matters of "national security."
Earlier Thursday morning, Wooten sought a delay in the deposition, saying he'd just been hired at 7 a.m. and needed to talk with his client. Burlison refused to delay the deposition, saying Wooten should have known what he was taking on.
Prosecutors have in recent weeks distanced themselves from Tisaby. One compared him to the inept fictional detective Inspector Clouseau.
Cris Stevens, a lawyer with Armstrong Teasdale and former federal prosecutor, said that the potential fallout of Tisaby's refusal to testify depended on the extent of his involvement in the case.
"If Tisaby's only real substantial role here was interviewing witnesses, his taking the Fifth may not have that much effect on the case," he said. "If Tisaby had more of a role than interviewing witnesses, like collecting evidence, then that could cause problems."
Regardless, with fewer than three weeks until the trial, the renewed focus on Tisaby's potential transgressions means that "obviously, the circuit attorney's office is playing defense on this," Stevens said.
Also Thursday, Burlison refused to allow defense attorneys to question former Democratic Party Chairman Roy Temple. Greitens' attorneys had initially sought information about whether Temple had provided any money to Greitens' accuser's ex-husband. Temple denied providing any money to anyone.
Lawyers then said that they wanted to know what the ex-husband had said to Temple. Temple's attorney, Joseph Bednar, was opposed, saying it would have no relevance to the criminal case against Greitens. "He was not in the basement of the defendant's house," Bednar said, referring to the location where the woman told a House committee investigating Greitens that he took her photo after ripping her shirt, pulling down her pants, groping her and spitting water in her mouth.
And a state appeals court declined Thursday to override Burlison's April 23 order requiring that the woman turn over her cellphone to a special master who could potentially share some data with Greitens' attorneys.
Meanwhile, in Jefferson City, attorneys for Greitens asked a Cole County judge to bar Attorney General Josh Hawley from investigating the governor. Hawley announced last week that he had found evidence of criminal wrongdoing in how Greitens used a donor list from the veterans charity he founded, to raise money for his campaign. The judge did not rule immediately.