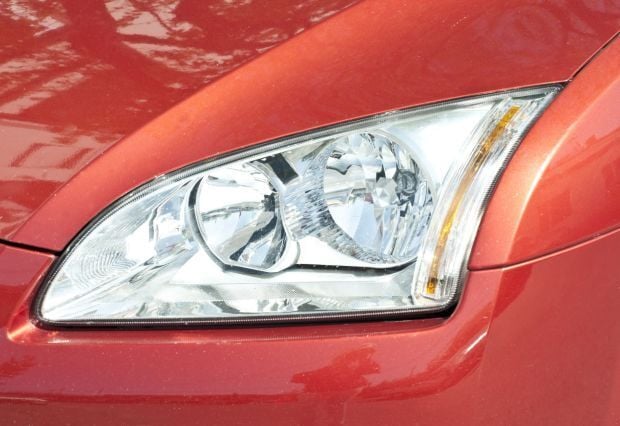 ST. LOUIS • The American Civil Liberties Union is hoping that a federal judge's ruling Monday that temporarily barred Ellisville from punishing drivers for using their headlights to warn others of speed traps will itself serve as a warning to other cities who try to do the same.
ACLU Legal Director Tony Rothert said Monday that it was the first federal court ruling on the issue anywhere in the country. "It is legal in Missouri to communicate in this manner," he said, "and detaining, ticketing or arresting someone for the content of their speech is illegal."
U.S. District Judge Henry Autrey's preliminary injunction says that Michael J. Elli would likely prevail in a free speech lawsuit against Ellisville. Autrey's ruling says that the officer "did not have reasonable suspicion to believe that Plaintiff had violated any law" and that it is not illegal to warn drivers "because a speed trap is ahead."
The ACLU sued on behalf of Elli and other drivers last year, saying that drivers using their headlights to communicate about a speed trap — or another reason to proceed with caution — are protected by the First Amendment.
Rothert said that after Elli's suit, they heard from drivers that other jurisdictions in Missouri and Illinois were also ticketing drivers for warning of speed traps, although the Post-Dispatch could not confirm current ordinances or enforcement actions with any of the named jurisdictions Monday afternoon.
The ACLU did provide the name of one person who had complained. Robert DuBois, 44, of St. Peters, said that he was stopped in Ellisville three or four years ago for warning drivers about a speed trap. After doing his own legal research, and turning down a deal with the prosecutor, he took the case to trial and lost. The judge, DuBois said, fined him $1,000 but suspended the fine as long as he was not ticketed for flashing his headlights for a year — anywhere in Missouri.
DuBois said that he was happy about Monday's ruling, adding, "I really thought that there was a big injustice done."
Asked whether the ACLU would sue other jurisdictions that are issuing similar tickets, Rothert said, "We're going to hope that they take note of the court's order. And if we hear about it happening after today, we will contact them, and ask them to stop."
Rothert also said that although Illinois is covered by a different federal court district, the same reasoning should apply.
Elli was pulled over and cited on Nov. 17, 2012, after he passed a speed trap and began warning other drivers by flashing his headlights.
Elli, charged with violating an city ordinance almost identical to a Missouri statue, appeared in municipal court and was told that the standard punishment for the offense was a $1,000 fine. When he said he wanted to plead not guilty, the judge "became agitated and asked Plaintiff if he had ever heard of 'obstruction of justice,'" Elli's complaint says. The judge wasn't mentioned by name in the lawsuit.
The case was dropped before Elli's next court date, however.
Court filings show that less than a month after the suit was filed, Ellisville Police Chief Tom Felgate issued a special order telling officers that drivers who flash their headlights are not subject to citation or prosecution. The city later broadened the order to ban detaining or arresting drivers who flash their lights.
Peter Dunne, a lawyer representing Ellisville, said Monday that, "It won't have any practical effect on police operations in the city of Ellisville because for the past nine months we haven't been enforcing this ordinance in this way anyway."
Dunne disputed the lawsuit's claims about the judge's statements at the hearing.
The lawsuit could continue, although Rothert said that, "We are already discussing with the city ways to get to a permanent solution."
The ACLU has declined several times to make Elli available for an interview. Rothert said that he is married, retired and someone who travels through Ellisville frequently.
Elli's not a crusader against speed traps, Rothert said, "but he does appreciate it when people signal him, so he's returning the favor. Just to tell people to slow down."
"In his experience, people really do slow down when you flash your lights at them, and that's safer for everyone."